The godfather of comedy looks back on a lifetime of laughs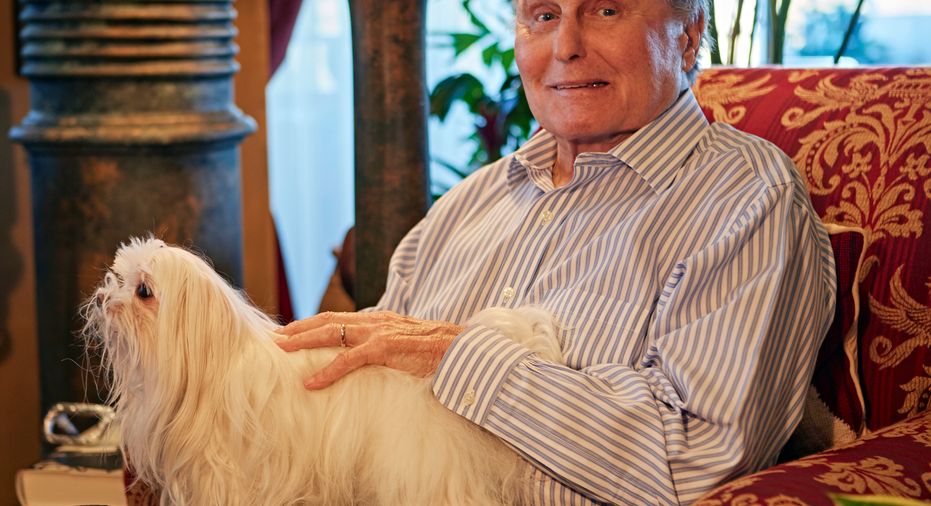 The godfather of comedy has a few secrets to share: First, he never intended to become the godfather of comedy, never had any idea how to accomplish the feat and, a half-century later, isn't quite sure how he did it.
When Budd Friedman opened a dingy brick-walled nightclub called The Improvisation on the edge of New York's theatre district in 1963, there were no other major comedy clubs to speak of in the U.S. Stand-up comics were generally relegated to playing small coffeehouses, telling mother-in-law jokes at summer resorts or keeping audiences entertained between strip shows.
There are comedy clubs across the country now, and in Friedman's just-published memoir, "The Improv: An Oral History of the Comedy Club That Revolutionized Stand-Up," generations of comedians from Jay Leno to Jimmy Fallon give the author the lion's share of the credit.
"Budd Friedman is one of the greatest influences in comedy ever. Bar none. He changed pop culture forever," Fallon says in the book co-authored by Friedman and veteran entertainment journalist Tripp Whetsell.
To hear Friedman tell it, changing comedy's direction was about the last thing the former ad man set out to do.
"It was a complete fluke. I wanted to be a theatrical producer," he said during a recent phone interview.
So he opened an after-hours club in a section of midtown Manhattan that although dicey was within walking distance of Broadway's theater district. He figured he'd bring in some aspiring singers and pianists, serve food and wait for deep-pocketed, hungry people leaving those Broadway shows to wander in.
At least one would surely decide to bankroll a show the distinguished-looking fellow wearing the monocle wanted to produce. (He wouldn't tell them he wore the monocle only because it was too difficult to read receipts in his darkened club.)
Most of the singers and pianists, save for Bette Midler and Barry Manilow, never caught on. But the comics poured in from the coffeehouses and began getting on stage.
Richard Pryor was one of the first to come through the door, followed soon after by George Carlin. Rodney Dangerfield wandered in drunk one night and bombed, then returned sober the next, killed and was quickly hired as the emcee.
It was the dawn of a decade of tumult that marked the Civil Rights Era, political assassinations, escalation of the Vietnam War and other events that provided endless amounts of dark humor.
"I think the time was just right for it," Friedman muses now.
It quickly became clear that the Improv was the place to express that dark humor — often in the most colorful language people like Carlin or Pryor could manage. Friedman might advise them to swear a little less, but he instituted no real restrictions. Of course, he didn't pay them either.
"I went in there on open mic night. I didn't even know it was called that. It was probably called 'Bring some friends and buy some booze night,'" recalls Richard Lewis, who most recently can be seen playing a comical version of himself on Larry David's long-running pseudo-reality sitcom "Curb Your Enthusiasm."
To Lewis' surprise, Friedman came on stage after that first set, put his arm around him and, in a voice the comedian recalls sounding like that of the Greek god Zeus, declared he'd found the hottest young comic of 1971.
"Afterward I said to Budd, 'What does this mean?' He says, 'It means you can come here any night that you want and work for free.' I went, 'Wow, I can work for free!'
"But I was ecstatic," Lewis added more seriously during a recent interview. "Budd stands as the godfather of comedy. He really was that important of a figure. Everybody had to go through that club if they wanted to make it."
As the '60s melded into the '70s, '80s and '90s, they kept coming: Leno, Billy Crystal, Lily Tomlin, Jerry Seinfeld, Adam Sandler.
Now 85 and slowed by a recent stroke that has lowered the volume of that Zeus-like voice, the semi-retired Friedman says he still enjoys catching a new act.
In his book, he recounts a colorful life by any measure: Born Gerson Friedman and nicknamed Budd in childhood, he lost his father at age 5 to a blood infection and years later nearly lost his own life during the Korean War. Carried off the battlefield wounded, he says he saw dead soldiers lying all around him.
His New York Improv closed in 1992, years after it had been surpassed in importance by the one he opened in Hollywood in 1978 and that almost immediately burned down. Andy Kaufman and Robin Williams hosted fundraisers to keep him afloat until it reopened. Since then Friedman has added nearly two dozen franchised Improvs across the country.
There was never any secret formula to finding the comics for them, he says. All they had to do was be funny.
"I picked only the right guys," he says, adding, "There were some that got away."
Asked who, he struggles to name one.
The thing is, he says, if someone didn't make him laugh, he forgot their name.
"So if they got away, I guess I don't know who got away," he says, laughing.