The FDA Unsurprisingly Approves Gilead's New Hepatitis C Drug. Now What?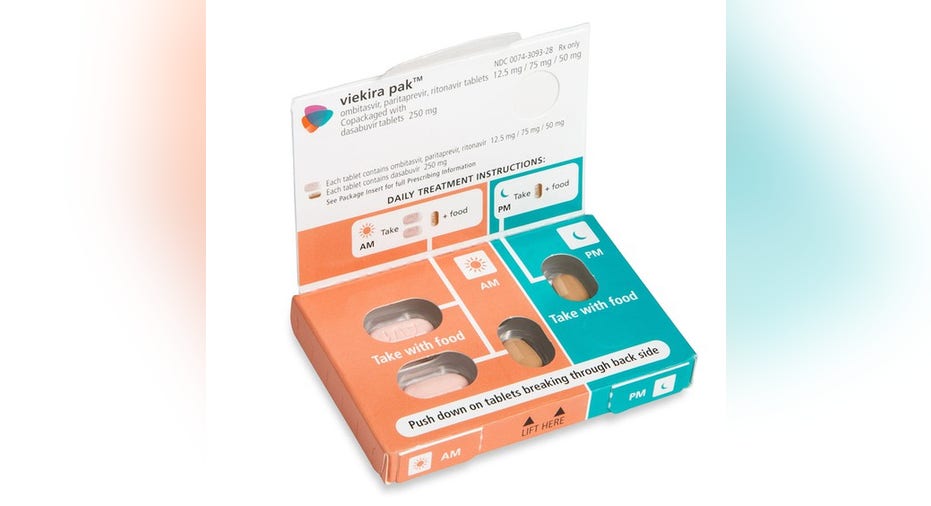 Image source: Getty Images.
Shares in Gilead Sciences were jumping more than 4% earlier today on word that the FDA has given the green light to its next-generation hepatitis C drug, Epclusa. The FDA's decision to approve Epclusa was widely anticipated, and it could significantly shake up market share. Can AbbVie Inc. and Merck & Co. maintain their market share in the indication, or will Epclusa turn their drugs into niche players?
First, a refresher
In 2014, Gilead Sciences successfully launched Sovaldi and Harvoni, two hepatitis C drugs that transformed standard of care in this indication.
Prior to Sovaldi and Harvoni (a mash-up of Sovaldi and a second drug, ledipasvir), most hepatitis C patients received injection-based treatment that lasted 24 weeks or longer and often caused significant side effects. Cure rates for prior-generation treatments were only about 80%.
With the launch of Sovaldi and Harvoni, treatment duration fell to 12 weeks (and sometimes less) for the majority of patients, and cure rates rocketed into a percentage range inthe mid-90s.
Their significant improvements to standard of care, along with price tags in the high tens of thousands of dollars, resulted in both of these drugs becoming instant multibillion-dollar blockbusters.
However, because hepatitis C affects 170 million people worldwide, and the market for hepatitis C drugs is worth billions, Gilead Sciences hasn't been the only company that's been knee-deep in researching new hepatitis C therapies.AbbVie Inc. and Merck & Co. have also rolled out drugs in the past year and a half that target the disease.
In January 2015, AbbVie launched Viekira Pak, and due to a sweetheart exclusivity deal with Express Scripts Holding, Viekira Pak's annualized quarterly sales hit $2.2 billion in the fourth quarter of 2015.In February 2016, Merck launched Zepatier, and while its sales were a tepid $50 million in the first quarter, industry watchers have forecast that it could also be a billion-dollar drug.
Outmaneuvering the competition
So far, AbbVie's and Merck's gains of market share from Gilead Sciences have been because of price, not better efficacy and safety.
Image source: AbbVie.
When each drug was launched, the cost of 12 weeks of treatment was $84,000 forSovaldi, and $94,500 for Harvoni. AbbVie priced Viekira Pak similarly to Sovaldi, but it discounted prices significantly to win exclusive use by insurers relying on Express Scripts' formulary.
Taking cues from AbbVie, when Zepatier won approval, Merck set the wholesale price of equivalent doses of Zepatier at $54,600. Ostensibly, Merck is also discounting that price significantly to win favor with payers.
Because of the price war betweenAbbVie and Merck, Gilead Sciences' hepatitis C drug sales have flatlined. In Q1, Sovaldi and Harvoni revenue totaled $4.3 billion, which was slightly lower than the $4.5 billion reported a year ago.
A leveling off of hepatitis C sales has been a major drag on Gilead Sciences' share price in the past year, but Epclusa could allow growth to accelerate again; if so, some of that growth could come at the expense ofViekira Pak and Zepatier.
Viekira Pak is a multi-drug-per-day therapy often requiring the coadministration of ribavirin, a prior-generation drug with a long list of side effects.Viekira Pak delivers cure rates that are solidly in the 90% range; however, last fall, the FDA required a new label warning of potential liver damage in patients with decompensated livers. Because Viekira Pak's dosing requirements are burdensome and it's arguably less appealing safetywise, Epclusa has a good shot at outcompeting it.
In trials, 12 weeks of Epclusa delivered 98% cure rates, regardless of the disease's genotype, and the most common adverse events reported in its studies were headache and fatigue. Additionally, of the 87 patients studied with decompensated cirrhosis who were given Epclusa plus ribavirin, only four patients discontinued treatment because of adverse events.
Eplcusa's efficacy and safety profile could end up giving it an edge over Viekira Pak, but Viekira Pak may still hold on to a big chunk of market share if Express Scripts decides to restrict the use of Epclusa.
Zepatier may not be as lucky. It doesn't enjoy the same level of exclusivity as Viekira Pak, and while its cure rates are very good overall, achieving a cure in patients with specific polymorphisms requires dosing that can last as long as 16 weeks. Also, Zepatier's potential to cause spikes in liver enzymes makes it contraindicated for use in patients with moderate to severe liver disease, scored in Child-Pugh classes B and C.
Because polymorphisms occur in about 10% of genotype 1 patients and Zepatier is not used in decompensated-liver cases, doctors might simply turn away from it now that they can prescribe Epclusa with fewer worries.Epclusa's high cure rates come regardless of patient polymorphisms, and it can be used in patients in Child-Pugh classes B and C.
Looking forward
Epclusa'sbiggest advantage over existing treatments is that it's approved for use in patients with any hepatitis Cgenotype.Viekira Pak is approved for use in genotype 1 patients and Zepatier is approved for use in patients withgenotypes 1 and 4.
Gilead Sciences is charging $74,500 for 12 weeks of Epclusa, which is lower than Sovaldi's list price, but Gilead Sciences' advantages over its competitors suggest it won't have to discount prices as much as it does for Sovaldi and Harvoni. In the past, Gilead Sciences' management has said it wants to position Epclusa as the first genotype 2 and 3 therapy that doesn't require coadministration with ribavirin. That strategy suggests it will try to limit how much Epclusa cannibalizes sales of Harvoni.
Depending on how pricing plays out in genotype 1, the impact on Viekira Pak and Zepatier may be somewhat limited. Nevertheless, Epclusa appears to be the best-in-class solution for hepatitis C, and that status should make it a top seller. If so, then Gilead Sciences could be in position to overdeliverin the second half of the year, and that would make its shares worth buying.
The article The FDA Unsurprisingly Approves Gilead's New Hepatitis C Drug. Now What? originally appeared on Fool.com.
Todd Campbell owns shares of Gilead Sciences.Todd owns E.B. Capital Markets, LLC. E.B. Capital's clients may have positions in the companies mentioned. Like this article? Follow him onTwitter where he goes by the handle@ebcapital to see more articles like this.The Motley Fool owns shares of and recommends Express Scripts and Gilead Sciences. Try any of our Foolish newsletter services free for 30 days. We Fools may not all hold the same opinions, but we all believe that considering a diverse range of insights makes us better investors. The Motley Fool has a disclosure policy.
Copyright 1995 - 2016 The Motley Fool, LLC. All rights reserved. The Motley Fool has a disclosure policy.