The Eagle Ford Is the Story Now, but the Permian Is the Future for ConocoPhillips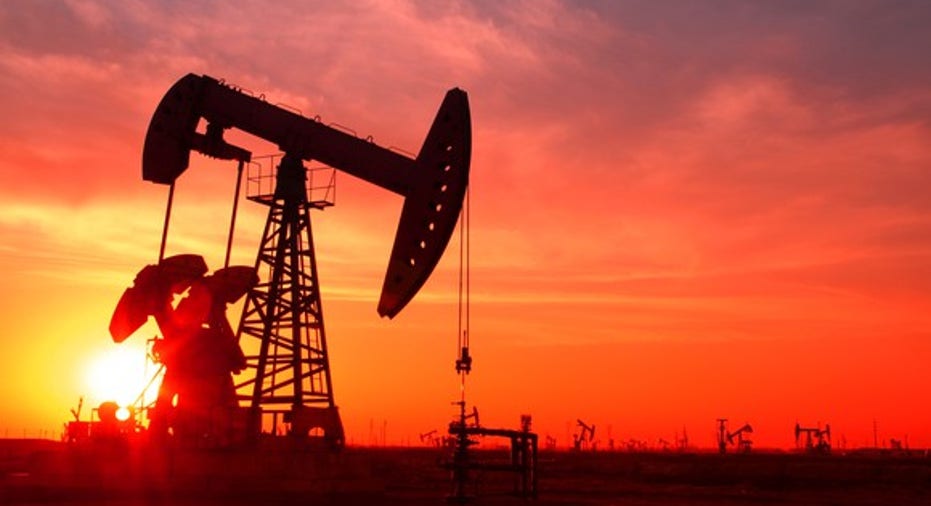 ConocoPhillips (NYSE: COP) controls one of the best acreage positions in Texas' Eagle Ford shale. Because of that, it has access to a vast supply of low-cost oil, which it can use to drive growth going forward. However, while the Eagle Ford is the story at the moment, ConocoPhillips' emerging position in the Permian Basincould be an even more important future growth driver for the company.
Not the biggest but the best
ConocoPhillips is one of the many producers that control a large swath of acreage in the Eagle Ford, holding just over 200,000 net acres in that play. While that is well below EOG Resources' (NYSE: EOG) industry-leading 600,000-plus acre position, the company currently holds the eighth-largest acreage position after Sanchez Energy (NYSE: SN) leaped well past it last year following the acquisition of more than 170,000 additional acres. However, while ConocoPhillips doesn't have the largest position, it might just have the best one in the play because the bulk of its acreage is in the oil-rich sweet spot.
As a result, the company leads its peers in several crucial categories.
Image source: ConocoPhillips investor presentation.
Furthermore, the company has plenty of growth left in the Eagle Ford, with 3,500 remaining drilling locations that are profitable at sub-$50 oil, and it holds an estimated 2.4 billion barrels of oil equivalent (BOE) resource potential. For comparison's sake, EOG Resources has more than 7,200 remaining wells to drill, which have the ability to unlock as much as 3.2 billion BOE of resources. That said, EOG only has 1,925 premium Eagle Ford drilling locations remaining, which are those that can deliver a 30% after-tax rate of return at $40 oil. Meanwhile, Sanchez Energy's buying binge boosted its inventory up to more than 4,000 high-return drilling locations.
A sleeping giant is about to awake
However, as good as ConocoPhillips' Eagle Ford shale position is, its Permian position might be even better. As the map on the slide below shows, the company currently controls about 1 million net acres in the play:
Image source: ConocoPhillips investor presentation.
That is a sizable position, though it does trail that of leaders like Occidental Petroleum (NYSE: OXY) and ExxonMobil (NYSE: XOM), which hold an estimated 2.5 million and 1.75 million net acres, respectively. Also, like its big oil peers, ConocoPhillips' Permian position is mainly focused on conventional production, not shale. However, that appears to be about to change. As this next slide shows, the company has acreage in some of the best portions of the blistering-hot Delaware Basin:
Image source: ConocoPhillips investor presentation.
According to ExxonMobil, this region holds more than 60 billion BOE of resources. With so much oil concentrated in one spot, it doesn't take much acreage to move the needle. For example, ConocoPhillips currently controls 75,000 net acres in the Delaware, which holds an estimated 1.8 billion barrels of recoverable resources that are economical to develop at sub-$50 oil prices. In addition, that estimate is up 80% over the past year as a result of a couple of minor adjustments, suggesting that there could be more upside as it starts focusing its attention on developing this resource.
That has certainly been the case for EOG Resources, which recently ratcheted up its resource estimate in the Delaware to 6 billion BOE -- nearly double its previous estimate -- after completing an acquisition and increasing thelength that it plans to drill wells in the future. EOG expects this number to continue rising as it makes further advances in cost management and technology. Meanwhile, ExxonMobil recently doubled its resource potential in the region after spending $5.6 billion on more land.
Image source: Getty Images.
These Permian resources are needle-moving even for big oil companies. For example, Occidental Petroleum estimates that it can grow its production from the Permian by as much as a 30% compound annual rate over the next few years, which would help it grow companywide output by a 5% to 8% annual rate. Likewise, EOG Resources intends to use its Permian position to help fuel 15% to 25% oil production growth through 2020.
In ConocoPhillips' case, it sees its output growing by 2% to 8% per year depending on where oil prices are and how much capital it allocates to share repurchases. However, given the returns producers are seeing in the Permian, the company might choose to allocate more money toward drilling these productive wells in the future, especially if it can transfer its success in the Eagle Ford to the Permian.
Investor takeaway
Investors don't give ConocoPhillips much credit for its legacy position in the Permian. However, that should change over the next year as the company invests more money to explore its potential in the region. Given what its peers are seeing, it's quite likely that Conoco will become a Permian growth story in the years ahead.
10 stocks we like better than ConocoPhillipsWhen investing geniuses David and Tom Gardner have a stock tip, it can pay to listen. After all, the newsletter they have run for over a decade, Motley Fool Stock Advisor, has tripled the market.*
David and Tom just revealed what they believe are the 10 best stocks for investors to buy right now... and ConocoPhillips wasn't one of them! That's right -- they think these 10 stocks are even better buys.
Click here to learn about these picks!
*Stock Advisor returns as of February 6, 2017
Matt DiLallo owns shares of ConocoPhillips. The Motley Fool owns shares of EOG Resources and ExxonMobil. The Motley Fool has a disclosure policy.