The Depressing State of Housing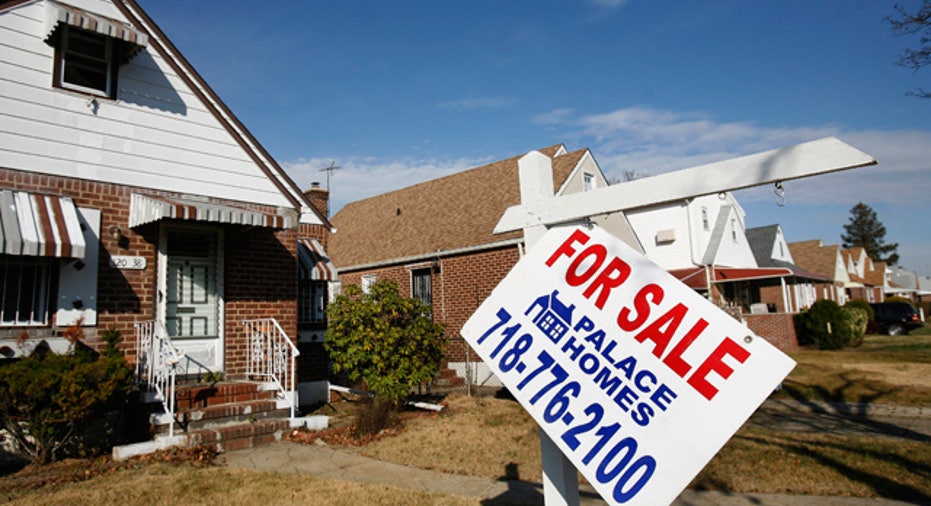 Five years ago, practically anyone could get a mortgage and no one believed real estate prices would ever stop rising. Now, hardly anyone can get a mortgage and no one knows when home prices will stop falling.
It's gotten so bad that for many young couples a key element of the American dream -- buying a home of their own -- has been put on hold in favor of renting. It just makes more financial sense right now.
"Not too long ago rent used to be a four letter word," said Mike Larsen, a real estate analyst with Weiss Research.
Not any more.
That point was emphasized again on Tuesday when a much-watched housing report showed home prices in 20 U.S. cities dropped in March to their lowest level in eight years, marking what many economists are calling a "double dip" in the embattled housing market.
The S&P/Case-Shiller index of property values for March fell 3.6% from the same time a year earlier, according to a report released by the group. The 138.16 index figure was the lowest since March 2003.
The causes for the freefall are myriad and well documented -- high unemployment, tougher lending standards, an inventory glut due to a record high number of foreclosed homes, etc.
But analysts now believe the American psyche has been altered -- temporarily at least -- in the wake of the collapse of the subprime mortgage market and the devastating financial crisis that followed.
"A lot of this is psychological," said Larsen. "These days people aren't afraid to rent. They've seen what's happened to family members and friends who bought homes that have lost their value."
The shift in sentiment away from buying amounts to a nearly complete reversal of the sentiment just five years ago, when the rental market suffered as Americans scrambled to buy homes regardless of the price tag and the size of the mortgage that came with it.
Lax lending standards, which allowed borrowers to obtain a mortgage often without showing proof of a steady income, contributed to the housing mania. But all of that blew up when the bubble popped.
Now the pendulum has swung far in the opposite direction.
Lenders, which only a few years ago were practically throwing mortgages at borrowers, are today refusing credit to many potential first-time home buyers. So despite historically low interest rates and the lowest prices in a generation, many people still can't afford to buy a home.
The Federal Housing Authority is the only option left for many of these potential buyers, but qualification process for government-sponsored loans is difficult as well, according to mortgage experts, and the paperwork is onerous.
"You should see what a first time buyer has to go through to get a loan these days," said Leif Thomsen, founder of Mortgage Master Inc. in Boston.
What's emerged, he said, is a vicious cycle, a self-defeating prophecy -- take your pick.
"I'm surprised that it's as bad as it is. I thought a year ago we'd be in a much better position, but people are reluctant to go buy a home if they think home prices may fall even more," Thomsen said.
That reluctance has pushed prices even lower, which benefits the people waiting to buy a home but has hurt the broader economic recovery.
Thomsen said another contributing factor to the shift toward renting has been the increased mobility of young potential homebuyers. A generation ago, young couples got married, got a job, bought a home and raised their family where they were.
These days people are much more likely to move from job to job, he said, which often includes a move from one city to another. So the idea of buying a home in Boston becomes less appealing if there's a chance the next job will be in Chicago.
And it's even less appealing if there's a chance the Boston home will sell for less than what it was worth a few years earlier.
Other factors are purely economic. Unemployment remains stubbornly high at about 9%, and recent cost of living increases, primarily in food and fuel costs, have made Americans less likely to shell out for a big purchase.
Another report released Tuesday showed consumer confidence in the U.S. had fallen to a six-month low.
"One side effect of the Federal Reserve's policy of easy money has been a run-up in  commodity prices," said Weiss Research's Larsen. "For real America it's making it a lot harder to pay the bills."
Larsen said the typically strong spring market usually generated by the warmer weather didn't materialize this year. "It was the spring market that wasn't," he said.
And he isn't optimistic for a quick turnaround.
"I think it's going to take a long time for this market to come back," said Larsen.