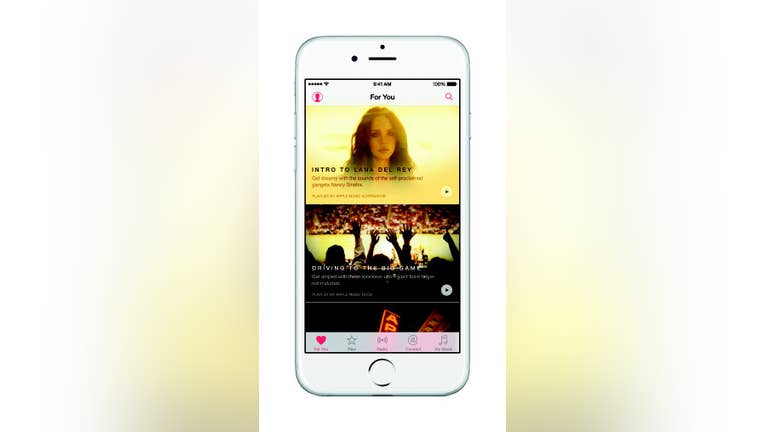 Image source: Spotify.
In the digital music market, $1 billion can buy you a lot of songs. At least that's what Swedish streaming music upstart Spotify hopes.
In what seems to be a cooling market for start-up investing, the world's largest on-demand streaming service recently raised a cool $1 billion to help cement its global lead in this increasingly important market. However, as with most things in life, Spotify's new funding comes at a cost, the most likely of which is its status as a private company.
Spotify's $1 billion round According to a host of reports, Spotify recently closed its largest ever round of financing, securing $1 billion in fresh capital from a consortium of investors including Goldman Sachs, hedge fund Dragoneer Investment Group, and private equity giant TPG. The deal comes in the form of convertible debt, which, as the name suggests, contains an option for the investors to swap their promissory notes for equity under certain circumstances.
The use of convertible debt allows Spotify to maintain its June 2015 valuation of $8.5 billionwithout diluting the company's existing shareholders. However, this sweetheart of a deal comes at a price for Spotify and its current investors.
The debt carries a 5% interest rate that increases by one percentage point every six months until either Spotify executes its IPO, or the interest rate hits 10%, which will occur in two-and-a-half years. Better still, TPG and Dragoneer both retain the right to convert their debt into Spotify stock if the company holds an IPO in the next year. However, if the investment firms convert their debt to equity, their stock will be created at a 20% discount to the public pricing. Best of all, that 20% discount increases by 2.5% every six months as well until Spotify holds its IPO.
As if the terms could become more favorable, TPG and Dragoneer are also legally allowed to sell their shares 90 days after Spotify's eventual IPO, while the standard lockup period of 180 days will remain intact for all other shareholders. Such favorable terms effectively light the fuse for Spotify to conduct an IPO as quickly as possible or face increasingly onerous financial obligations. The deal also comes at a time of considerable upheaval for other music industry names including Apple , Pandora , and Alphabet .
Two predictions Parsing Spotify's intentions, amid a fair amount of recent action within the wider streaming music market, is where things truly become interesting. And what's the fun in not trying to guess a bit?
For starters, I don't see this as evidence that Spotify will acquire Pandora, as many have long discussed. I've never liked this theory, because it isn't clear to me what advantage Spotify would gain in doing so. True, Pandora has over 81 million monthly active (MAUs)users, but virtually all of those MAUs use Pandora's free ad-supported product. Though related, free radio listeners don't strike me as the kind of audience most likely to subscribe to Spotify's paid on-demand streaming service. Timing also strikes me as a hurdle. Given the stringent terms of its recent financing, Spotify's IPO plans are likely in the works.
Image source: Apple.
Completing its largest acquisition ever either closely before or after going public seems like a logistical nightmare in the works. I could be wrong, but taking both points into consideration, Spotify using its newly minted dry powder to purchase Pandora just doesn't add up.
What seems more likely to me is that Spotify will follow Apple's slowly unfolding tactic of using video content, perhaps even its own exclusive content, as a means of insulating itself from better-financed rivals like Apple and Alphabet. In recent weeks, word has surfaced that Apple is in fact accelerating the pace of its original and exclusive content strategies. The strategy is by no means innovative. It's really an extension of the content strategy we've seen employed with great success at Netflix in streaming video. Alphabet's YouTube has taken steps to secure its own original video content as well.
More from The Motley Fool
One thing that's clear is that content, either video or music, doesn't come cheap in today's day and age. As such, Spotify filling its coffers to secure more, possibly exclusive content to compete with Apple and Alphabet strikes me as an appreciably better use of its new funds than simply acquiring Pandora. Only time will tell.
The article The Clock Is Ticking on a Spotify IPO originally appeared on Fool.com.
Suzanne Frey, an executive at Alphabet, is a member of The Motley Fool's board of directors. Andrew Tonner owns shares of Apple. The Motley Fool owns shares of and recommends Alphabet (A and C shares), Apple, Netflix, and Pandora Media. Try any of our Foolish newsletter services free for 30 days. We Fools may not all hold the same opinions, but we all believe that considering a diverse range of insights makes us better investors. The Motley Fool has a disclosure policy.
Copyright 1995 - 2016 The Motley Fool, LLC. All rights reserved. The Motley Fool has a disclosure policy.