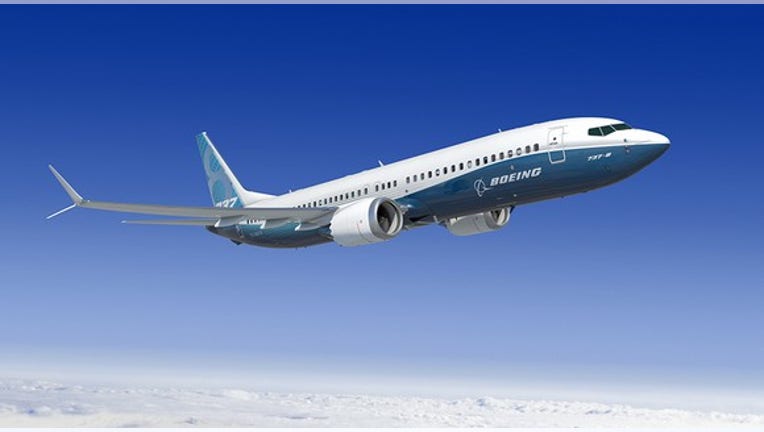 In 2011, Boeing (NYSE: BA) was caught off-guard when longtime customer American Airlines prepared to place an order for the new Airbus (NASDAQOTH: EADSY) A320neo family. In response, Boeing abandoned its plan to design a new aircraft from scratch and instead offered American an upgraded, more fuel-efficient 737 version called the 737 MAX.
The first (and most popular) variant of this new aircraft family -- the 737 MAX 8 -- received its FAA certification last week and remains on track for its first delivery next quarter. Meanwhile, Boeing has built up a huge order backlog for the 737 MAX.
Boeing has secured thousands of orders for the 737 MAX. Image source: Boeing.
Nevertheless, sentiment among pundits and industry veterans about Boeing's latest upgrade of the 737 family is surprisingly poor. It's true that the 737 MAX has some flaws, compared to the Airbus A320neo series. But it's also grossly underrated by critics.
Living in the A320neo's shadow
The Boeing 737 was originally designed in the 1960s. Over the past 50 years, Boeing has modified the design extensively, including introducing significantly larger versions. Nevertheless, there are some compromises inherent in the design.
Most notably, the 737 sits very low to the ground. This has made it complicated to reap the fuel-efficiency benefits of modern engines, which tend to be larger. By contrast, the A320neo family was easily able to accommodate bigger engines. The 737 MAX's short landing gear also limits its takeoff performance, especially for the larger 737 MAX 9 model.
At the larger end of the narrowbody market, there's a big gap between the 737 MAX 9's capabilities and those of the A321neo. This has allowed Airbus to open up a significant lead in terms of orders. Boeing is likely to launch a new "737 MAX 10" this year to counter the A321neo's success. The new model would be close to the A321neo in terms of capacity and fuel efficiency.
The A320neo family has become even more popular than the 737. Image source: Airbus.
Nevertheless, many industry veterans are extremely skeptical about Boeing's strategy for the 737 MAX. In fact, one prominent analyst recently renewed his call for Boeing to give up on the 737 MAX family and start designing a clean-sheet replacement immediately.
The 737 is still a huge seller
Notwithstanding analysts' dour views, the 737 MAX has sold extremely well. Boeing has already secured more than 3,600 firm orders for the 737 MAX since officially launching the program in late 2011. It took twice as long for the present-day 737 NG family to accumulate that many orders.
Including remaining orders for the 737 NG, Boeing ended February with 4,423 unfilled 737 orders. That's enough to keep the production line busy for seven years, taking into account planned production rate increases.
Furthermore, the 737 family hasn't been impacted by the recent demand slowdown as much as Boeing's widebody models. Boeing secured 550 net orders for the 737 during 2016. Lastly, the large base of existing 737 customers gives the company a natural pipeline of future orders.
Good is good enough
The 737 MAX is one of the fastest-selling commercial jets in history. In fact, it is surpassed only by its closest competitor: Airbus' A320neo family. The A320neo family recently reached 5,000 firm orders and Airbus ended February with a total single-aisle backlog of 5,580 jets.
The fact that Boeing is losing the order race probably explains analysts' hand-wringing. (In the competition between the 737 MAX 9 and A321neo specifically, Airbus is ahead by a roughly 3-to-1 margin.) Yet Boeing remains on track to increase 737 production to a record rate of 57/month in 2019. Based on recent order trends, Boeing will probably be able to maintain that production rate for at least five years, if not longer.
Spending tens of billions of dollars to replace the 737 MAX by the mid-2020s would be the pinnacle of folly. As long as the 737 MAX family continues to sell well, Boeing should milk it for all it's worth.
At some point, the 737 will fly off into the sunset. Boeing tentatively plans to introduce an all-new single-aisle plane that would supersede the 737 MAX around 2030. That's sensible timing, given that major improvements in engine technology may become available around then.
In the meantime, the 737 MAX has shown itself to be a perfectly good airplane. It may not be quite as good as the A320neo family, but it's a whole lot better than many analysts seem to think.
10 stocks we like better than BoeingWhen investing geniuses David and Tom Gardner have a stock tip, it can pay to listen. After all, the newsletter they have run for over a decade, Motley Fool Stock Advisor, has tripled the market.*
David and Tom just revealed what they believe are the 10 best stocks for investors to buy right now... and Boeing wasn't one of them! That's right -- they think these 10 stocks are even better buys.
Click here to learn about these picks!
*Stock Advisor returns as of February 6, 2017
Adam Levine-Weinberg owns shares of Boeing. The Motley Fool has no position in any of the stocks mentioned. The Motley Fool has a disclosure policy.