The Billion-Dollar Threat to Philip Morris International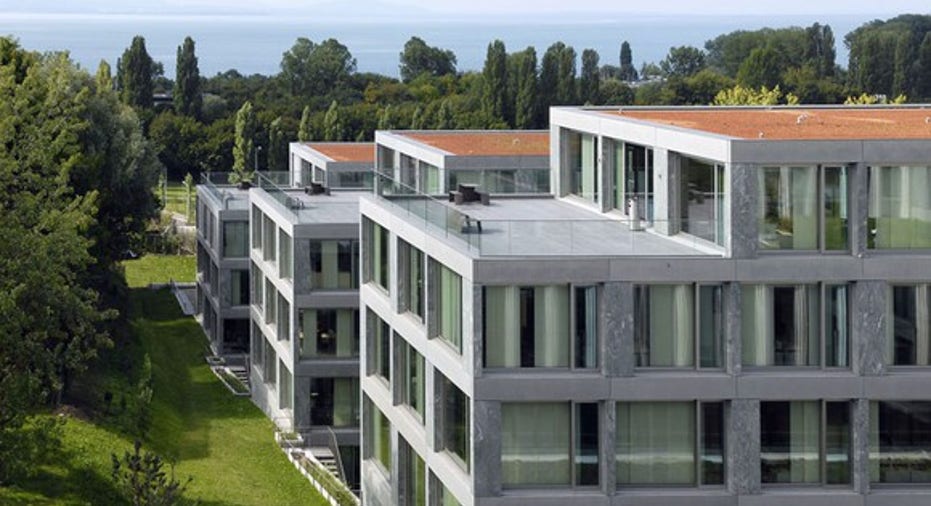 Philip Morris International's Lausanne operations center. Image source: Philip Morris International.
International tobacco giant Philip Morris International has taken the strength of its Marlboro brand and turned it into a global franchise that produces billions of dollars in revenue each year. Yet even though the vast majority of its products are purchased legally, a considerable amount of smuggling activity occurs each year in the cigarette industry. Philip Morris has to bear its share of the cost burden of smuggling, and based on a recent study focused on Europe, the amount of illicit cigarette trading that's going on is costing the company billions of dollars in lost revenue and potential profits. Let's look more closely at the smuggling problem and what Philip Morris and its peers are doing to fight it.
How bad is the smuggling problem?
KPMG publishes a report on illicit cigarette trading every year, and the latest edition of the report came out earlier this month. According to KPMG, about one in every 10 cigarettes smoked in the European Union was the result of criminal activity, amounting to 53 billion cigarettes during 2015. As the report notes, that's greater than the size of the legal cigarette market in Spain.
The report highlights the impact that illicit cigarettes have on the governments that attempt to tax tobacco products. Because tobacco taxes are a substantial source of revenue for governments, the incentive to smuggle cigarettes in order to avoid those taxes is subsequently higher. KPMG estimates that lost tax revenue from the illegal cigarette trade was about 11.3 billion euros in 2015 alone.
What smuggling means for Philip Morris
The KPMG report was commissioned by industry leaders in Europe, including Philip Morris. Although the report doesn't explicitly mention economic damages to the tobacco makers, one can make reasonable assumptions about the impact to Philip Morris International's bottom line as a result of illegal smuggling.
In 2015, Philip Morris International reported net revenue from its European Union segment of $8.07 billion. That was down 12% from the year-earlier period, but all of the downturn was due to the weakness of the euro compared to the U.S. dollar. In constant-currency terms, Philip Morris revenue from the EU rose 5%.
Smuggling is also prevalent among non-EU countries. Philip Morris gets about $7.36 billion in revenue from its Eastern Europe, Middle East, and Africa segment, and a substantial part of that money comes from areas of Europe that are well-positioned to deliver illicit cigarettes to EU markets. According to the study, 88% of illegal cigarettes in the EU came from non-EU contraband and counterfeit sources.
When you do the math, 10% of the $8.07 billion in direct sales that Philip Morris reported amounts to more than $800 million in lost revenue from illegal trade. Moreover, when you add in the potential losses from Eastern Europe due to the non-EU sources of illicit cigarettes, the impact on Philip Morris almost certainly amounts to more than a billion dollars each and every year.
How Philip Morris is fighting back
In response, Philip Morris has taken steps to fight the illicit cigarette trade. In May, the company said it would pledge $100 million to fund projects as part of its PMI IMPACT initiative to confront smuggling and related crimes. External independent experts from the legal, law enforcement, and anti-corruption fields will come together to give out grant money to organizations seeking to do research, supply education and awareness, and take action against the smuggling problem.
CEO Andre Calantzopoulos is squarely behind the initiative. "Progress against illegal trade requires ideas, resources, and actions -- and that's why we're excited to launch PMI IMPACT," Calantzopoulos said. The CEO also thinks that control of its own supply chain is essential in order to thwart criminals and avoid counterfeit products coming onto the market.
Whether Philip Morris International's efforts to control cigarette smuggling will be enough to win back some of its lost revenue remains to be seen. Given how much money is at stake, it's definitely worth the trouble to see if Philip Morris can take back some of what it's losing to criminals each and every year.
The article The Billion-Dollar Threat to Philip Morris International originally appeared on Fool.com.
Dan Caplinger has no position in any stocks mentioned. The Motley Fool has no position in any of the stocks mentioned. Try any of our Foolish newsletter services free for 30 days. We Fools may not all hold the same opinions, but we all believe that considering a diverse range of insights makes us better investors. The Motley Fool has a disclosure policy.
Copyright 1995 - 2016 The Motley Fool, LLC. All rights reserved. The Motley Fool has a disclosure policy.