The Biggest Threat to SolarEdge Stock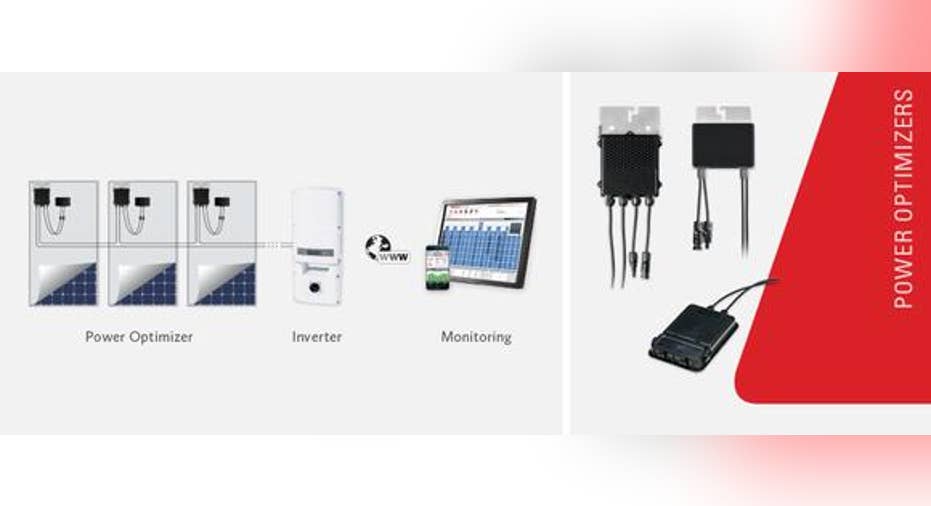 Image source: SolarEdge Technologies.
There are a lot of threats a company faces from competitors, new entrants, substitution, or just the bargaining power of buyers or suppliers. And that's just the traditional Porter's five forces.
In the solar business, the dynamic between those forces can change so rapidly that companies can rise and fall in the blink of an eye. That's why it's more important than ever to understand the threats facing SolarEdge Technologies .
Understanding where SolarEdge sits in the solar business SolarEdge's core business is selling power optimizers to solar installers. These products are mounted to the solar panel and optimize power output before energy goes to the main string inverter. The company has gotten into other products, like inverters, but it's still a supplier to installers like SolarCity and Vivint Solar , their two main customers.
SolarEdge provides a key product to customers, and new regulations that require panel level electronics have helped its status as such, but at the end of the day, SolarEdge is a middleman in the solar market. And that's a key problem for the company.
Image source: SolarCity.
The greatest threat to SolarEdge stock When you're not the key technology (which would be the solar panel, in this case) or the one who generates the end customer sale, it's tough to maintain any competitive advantage. I wouldn't be worried about another company coming along and making a better power optimizer; I would be worried about third-party optimizers becoming unnecessary.
Long term, I think the general trend will be moving more component assembly into manufacturing plants and off the roof. To that end, SunPower recently bought a micro inverter company that lessens the number of components it has to assemble on the roof. SolarCity is building its own manufacturing plant in New York and could easily move power optimizer or micro inverter development/assembly in-house.
SolarEdge doesn't fit with the cost pressures in solar Solar installers are trying to squeeze every penny they can out of each solar installation, and they'll try to do that with power optimizers and inverters as well.
The history of companies in the middleman position in the solar industry isn't a very good one. Enphase Energy was once a hot name in micro inverters only to be pushed aside by SolarEdge. Before that, PowerOne was a big name in inverters.
We don't know what comes next, but optimizing power or turning it from DC to AC isn't a core value creator in the solar industry. It's important, but being reliant on solar panel manufacturers to install your product in the plan or installers to put your product in at the home is a tough position to be in long term. And that's the biggest threat facing SolarEdge Technologies today.
The article The Biggest Threat to SolarEdge Stock originally appeared on Fool.com.
Travis Hoium has no position in any stocks mentioned. The Motley Fool owns shares of and recommends SolarCity. Try any of our Foolish newsletter services free for 30 days. We Fools may not all hold the same opinions, but we all believe that considering a diverse range of insights makes us better investors. The Motley Fool has a disclosure policy.
Copyright 1995 - 2016 The Motley Fool, LLC. All rights reserved. The Motley Fool has a disclosure policy.