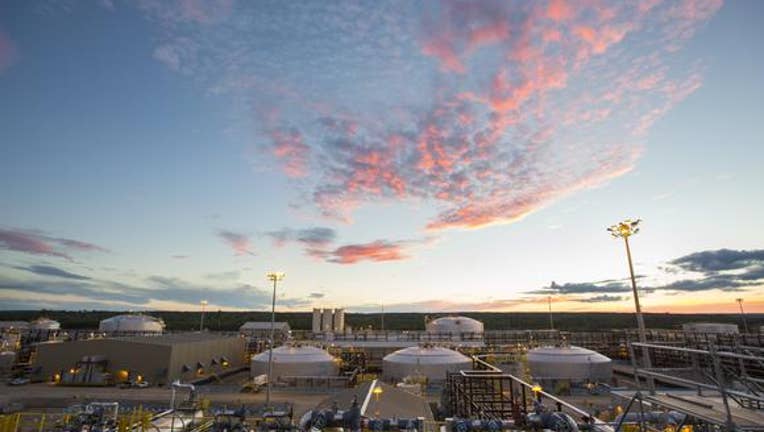 Image Source: ConocoPhillips.
Benjamin Franklin is credited with saying that, "it takes many good deeds to build a good reputation, but only one bad one to lose it." That's certainly the case at ConocoPhillips , which spent many years building a good reputation with investors for being a more-conservative oil company whose dividend could weather any storm. That reputation, however, was shredded to pieces after the company significantly reduced the payout earlier this year. That tarnished reputation is a big problem for the company, because it might never win back investors' trust.
Making promises it could not keepOn the company's quarterly conference call to close out 2014, ConocoPhillips CEO Ryan Lance said the following,
In making the dividend the company's top priority, ConocoPhillips was taking a stand that many of its peers refused to make. It's a stand that the company reiterated a few quarters later, with Lance emphatically stating on the company's second-quarter conference call that: "The dividend is safe. Let me repeat that. The dividend is safe."
The company not only spent all last year proclaiming that the dividend was safe and its top priority, but that it held the view, according to CFO Jeff Sheets, that:
Not only was the payout safe and the company's top priority, but investors could expect it to be increased even amid the oil-market meltdown.
Just ripping the Band-Aid off Given the constant reassurances surrounding the dividend, it was quite a shock to see the company's announcement earlier this year that it was reducing its dividend by 66%. In making the move, the company noted that it was: "significantly lowering the breakeven price for the company and substantially reducing the level of borrowing in 2016. Our actions also position us to deliver strong absolute and relative performance as prices recover." Clearly, it was a prudent move by the company, but it is a move that should have been better telegraphed from the start.
ConocoPhillips was far from the only oil company to significantly reduce its dividend, even after it suggested the payout was safe. Marathon Oil was among the first large independent oil and gas companies to reverse course and reduce its payout, cutting it a whopping 76% late last year. It was a move that the company felt it had to make because it needed to free up more cash flow in order to bolster its balance sheet. Marathon Oil CEO Lee Tillman noted that the company believed that the:
The move freed up $425 million in cash flow, which the company plans to use to bolster its balance sheet after using a large portion of its cash position to pay off $1 billion in maturing debt. Clearly, this, too, was the prudent move to make.
The problem is that, like ConocoPhillips, its management team made it clear on the conference call leading up to the dividend reduction that it wasn't planning to reduce the payout. In fact, Marathon Oil CEO Lee Tillman stated an emphatic "no" to a question posed by an analyst when asked whether the company was indicating any intent to cut the dividend in the future.
It's really actually quite astounding that Marathon Oil, ConocoPhillips, and others were so adamant that their dividends weren't going anywhere just months before they were significantly reduced. That makes it really hard for investors to believe anything these management teams say going forward.
Investor takeawayConocoPhillips biggest problem right now is that it has a management team that has lost the trust of investors. After spending a year telling investors that its dividend was safe, the company went against its word. In doing so, it destroyed a reputation that took quite a while to build, and now will take even longer to rebuild. That could come back to haunt the company later because, not only will its own investors be reluctant to stick with the company, but it will have a hard time wooing new investors, given its tarnished reputation.
The article The Biggest Problem with ConocoPhillips Stock originally appeared on Fool.com.
Matt DiLallo owns shares of ConocoPhillips. The Motley Fool has no position in any of the stocks mentioned. Try any of our Foolish newsletter services free for 30 days. We Fools may not all hold the same opinions, but we all believe that considering a diverse range of insights makes us better investors. The Motley Fool has a disclosure policy.
Copyright 1995 - 2016 The Motley Fool, LLC. All rights reserved. The Motley Fool has a disclosure policy.