The Biggest Problem With Cenovus Energy Inc. Stock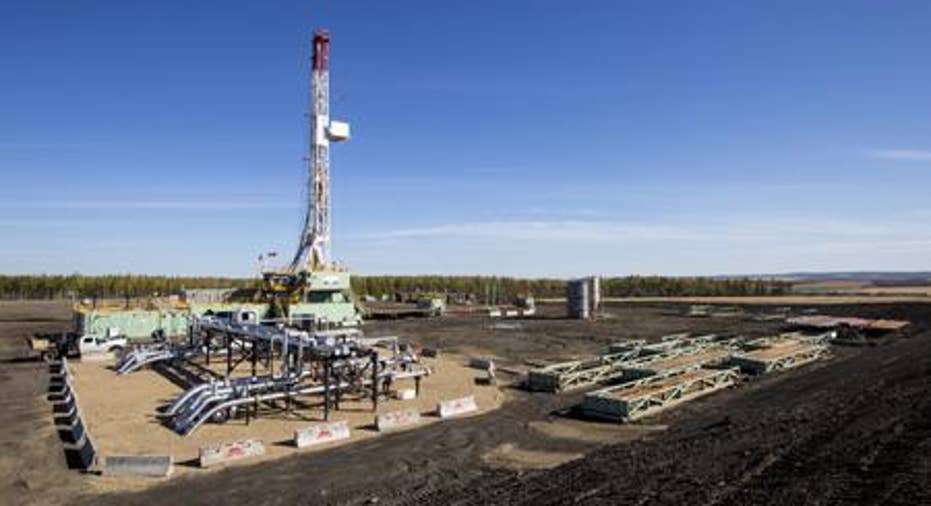 Image source: Cenovus Energy.
Diversified Canadian oil producer Cenvous Energy has a growing financial problem. While it's not as deeply indebted as other oil and gas companies across North America, its financial situation is still pretty tight. That's forcing it to take drastic action to improve its cash flow. However, it's a dilemma that could get significantly worse should oil prices remain lower for longer.
The cuts just keep comingThe deep downturn in oil prices has been tough on Cenovus, which was clear by looking at its fourth-quarter report. The company posted a much wider-than-expected loss of $0.52 per share, which was $0.32 per share more than the consensus estimate. Weakening financials, which are primarily the result of lower oil prices, is a big reason why it also announced a number of additional spending cuts last quarter.
Topping that list was capex, which was reduced another $200 million to $300 million, and is now down 27% from last year's spending level and 59% below what it spent in 2014. In addition to that, the dividend was slashed 69% to just $0.05 per share, which is in addition to being decreased by 40% last year. Meanwhile, its workforce will see another reduction after being cut by 24% last year. Clearly, the company felt that it needed to trim its cash outflows in response to the downward pressure on its cash flow from falling oil prices.
Image source: Encana Corporation.
A balance sheet that's full of junk That being said, we can't just point the blame on weak oil prices for the company's financial woes. After all, Cenovus didn't do itself any favors by borrowing $4.7 billion, which is turning out to be a hefty debt load for what's now a $12.7 billion company. That has its credit rating agency, Moody's, so worried about its future that it downgraded the credit rating of Cenovus Energy and its former parent company,Encana , below investment grade. In doing so, the rating agency noted that:
In other words, Cenovus Energy has a cash flow problem after oil prices dipped below the breakeven point of the company's asset base. That cash flow problem could create a debt problem down the road, which is putting it in an even tighter spot than Encana, even though it is expected to see its own cash flow decline materially over the next two years, resulting in weak cash flow-based leverage metrics as well.
One thing Encana has done to try to get out ahead of its leverage concerns is to sell assets, with the company using asset and equity sales to cut its debt by $2 billion, or nearly 30%, over the past few years. Furthermore, it has additional debt reduction on the horizon after it closes another $900 million asset sale that has already been announced.
While Cenovus Energy has also sold assets, including netting $3.3 billion from the sale of its royalty assets last year, the cash from that sale hasn't been used directly for debt reduction. Instead, it's been used to fund the gap between capex and cash flow so that it can continue developing its oil sands assets. While that move could pay off in the long run should oil prices improve, the company's balance sheet is a current concern because its debt isn't going down while its cash flow and cash pile are declining.
Investor takeawayCenovus Energy's biggest problem right now is that it has too much debt and not enough cash flow, which is why one of its rating agencies recently cut its credit rating to junk. To address the problem, the company has been making a number of cuts of its own to lower its costs and improve its cash flow. It's a situation that investors definitely need to keep an eye on because it could easily go from bad to worse if oil prices continue to crash.
The article The Biggest Problem With Cenovus Energy Inc. Stock originally appeared on Fool.com.
Matt DiLallo has no position in any stocks mentioned. The Motley Fool recommends Moody's. Try any of our Foolish newsletter services free for 30 days. We Fools may not all hold the same opinions, but we all believe that considering a diverse range of insights makes us better investors. The Motley Fool has a disclosure policy.
Copyright 1995 - 2016 The Motley Fool, LLC. All rights reserved. The Motley Fool has a disclosure policy.