The Biggest Problem With Cameco Corporation Stock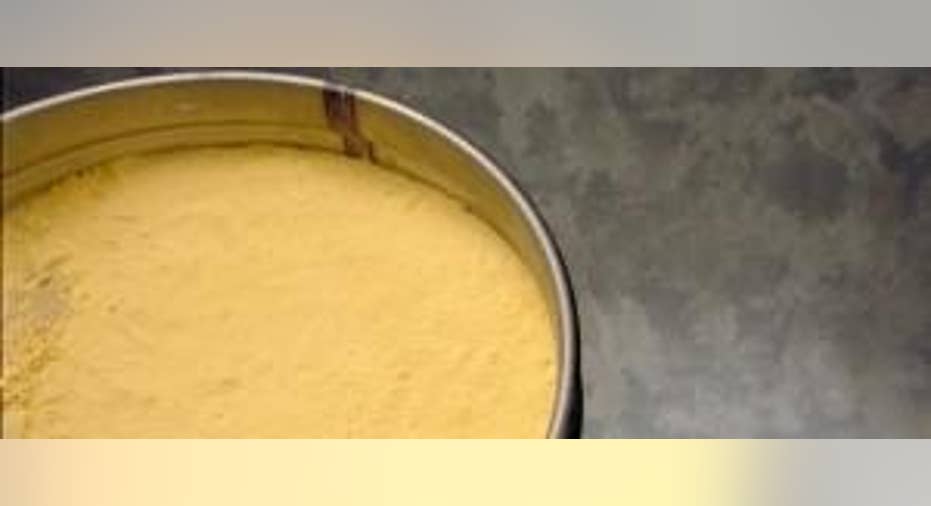 A couple of Cameco Mines. Image source: Cameco.
Cameco Corporation is the world's largest publicly traded uranium miner. This is both a blessing and a curse. And, in the end, it's the biggest problem with Cameco Corporation stock.
Nuclear power, in or out?Uranium is primarily used as fuel for nuclear power plants. Nuclear power plants are similar in one key way to airplanes -- when something bad happens, it's headline-grabbing and huge. Airlines and nuclear power plants operate safely the vast majority of the time, but news outlets report for days, weeks, and sometimes months when something bad happens. And when it comes to nuclear power, we all know the names: Three Mile Island, Chernobyl, and, most recently, Fukushima.
Uranium -- kind of boring looking. Image Source: Cameco.
That's not to suggest that a nuclear meltdown isn't headline-worthy news or that it isn't a big deal. It is, but it overshadows the benefits of the power source. For example, nuclear power doesn't emit carbon dioxide, making it a cleaner alternative to carbon-based fuels such as coal and natural gas. Nuclear plants are designed to run constantly, providing reliable base-load power, something that intermittent sources such as solar and wind can benefit from. And, though expensive to build, once up and running, nuclear power is relatively inexpensive to operate.
So what's not to like? When things go wrong, they go wrong in a big way. It's that simple. It is worth noting that uranium is dangerous all on its own, if not handled properly. But it's not like you want to light a match near a natural gas leak, and even windmills & thermal solar plants have a habit of killing birds. So no power option is perfect.
Action, reactionNone of the positives could have stopped the pushback after Fukushima in 2011. But it's interesting to note that Japan, which initially shut all of its nuclear power plants, is now starting them back up again because they're so much cheaper to run than fossil-fuel alternatives. But the shuttering of those plants precipitated a painful fall in uranium prices. Japan's action, followed up by a pledge to oust nuclear in Germany, upset the supply/demand balance around the world and sent uranium prices lower.
However, here's an interesting fact: Uranium was the top performing commodity in 2015. While other commodities were falling, uranium's average price for 2015 was 18% above its average price in 2014. On an absolute basis, uranium ended the year at about the same place it started it, still a pretty solid showing compared to other commodities. These facts underscore the long-term opportunity if you can look past uranium's image problem.
Growing demand for clean powerAccording to Cameco, current supply won't be enough to provide for future demand. The company explains that as much of a tenth of future demand will go unmet if new supply isn't created. But because of the supply/demand imbalance and low uranium prices today, there's very little new supply coming on line.
Current supplies aren't expected to be enough. Image source. Cameco.
Demand is set to come from new power plant construction in places such as China and India. China, for example, is expected to more than double the number of reactors it has operating between 2015 and 2025, bringing its total to more than 80. India has 21 reactors today and six under construction right now. Cameco has supply agreements with both nations.
To be fair, there will definitely be nuclear power plant closures along the way, but new power plants are expected to more than offset that. And, in the end, the world's demand for uranium looks set to increase. That, in turn, should lead to higher uranium pricing and eventually the opportunity to increase production. Cameco, by the way, has a number of expansion opportunities that are on hold right now, so it's ready to bring more uranium to market when demand shows up.
Image issuesAt the end of the day, Cameco's biggest problem is really uranium's image problem. In fact, even though the price of uranium has fallen since the 2011 Fukushima disaster, Cameco has managed to remain profitable and hasn't cut its dividend, as many other commodity players have been forced to do. If you are looking at Cameco, the story is uranium. Right now that's not such a good thing, but industry fundamentals suggest that will change soon enough. And Cameco's financial results through the commodity's downturn suggest it will be ready to shine when the industry sees brighter days.
The article The Biggest Problem With Cameco Corporation Stock originally appeared on Fool.com.
Reuben Brewer has no position in any stocks mentioned. The Motley Fool has no position in any of the stocks mentioned. Try any of our Foolish newsletter services free for 30 days. We Fools may not all hold the same opinions, but we all believe that considering a diverse range of insights makes us better investors. The Motley Fool has a disclosure policy.
Copyright 1995 - 2016 The Motley Fool, LLC. All rights reserved. The Motley Fool has a disclosure policy.