The Best Rewards Credit Cards in March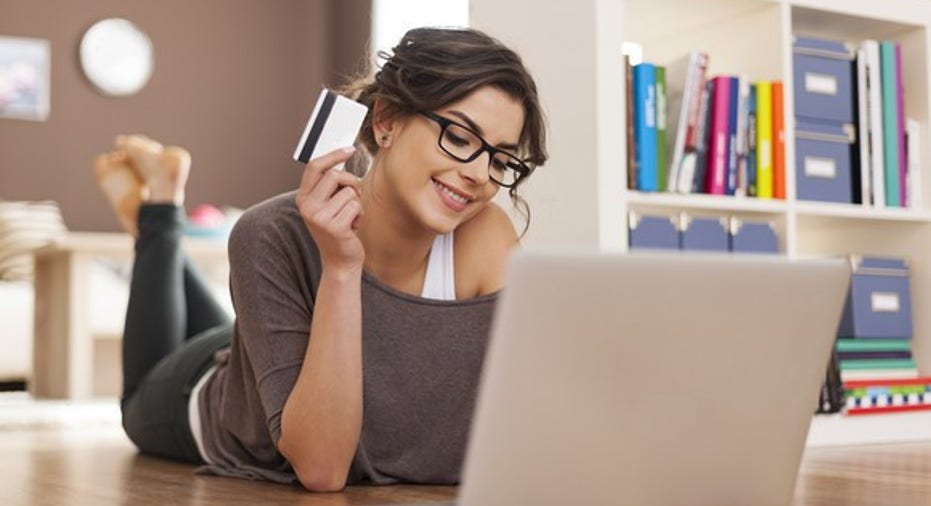 If you're going to spend money anyway, you might as well get paid to do it, right?
This is exactly why rewards credit cards are red-hot: We all want to get cash back or travel rewards for something we would do without the incentive.With each purchase, the cardholder receives a small percentage back as a reward generally equal to 1% to 5% of the amount spent, depending on where the purchase was made. Over time, a trickle of cash back or travel rewards can amount to extra spending money, if not a full-blown paid vacation for two.
With this in mind, we've looked at a few of the most popular rewards credit cards to see if there were any particularly attractive cards for people who are in the market to add a credit card to their wallet. Here are three top picks:
Barclaycard Arrival Plus World Elite MasterCard
TheBarclaycard Arrival Plus World Elite MasterCardmay be a smart choice for people who prioritize travel over cash-back rewards. The card pays rewards at a rate of 2 miles ($0.02) per dollar spent, which is in line with the best travel rewards cards. What separates it from the pack, though, is that you can redeem your miles exactly how you want to.
What's that mean for you? It means you can book through third-party services like Priceline or Expedia and still get the same great rewards rate (1 mile is worth $0.01) when you redeem, giving you more flexibility than many other travel rewards cards. It also rewards you each time you make a redemption by paying you a 5% bonus when you redeem your rewards. This effectively increases the rewards rate to 2.1 cents per dollar spent.
Admittedly, the card's annual fee of $89, which is waived for the first year, may make it less attractive for people with smaller budgets. That said, the card does have one of the best sign-up bonuses, paying out50,000 bonus miles worth $525, when the 5% redemption bonus is included. To earn the bonus, cardholders simply need to spend $3,000 in the first 90 days. (Read our full review of theBarclaycard Arrival Plus World Elite MasterCard.)
Don't stretch to make purchases just to save on rewards. Image source: Getty Images.
BankAmericard CashRewards
The BankAmericard Cash Rewardscard can be a great choice for people who don't want to limit their redemption options to travel. It's also a good choice for people who are not heavy spenders, as it doesn't carry an annual fee that would otherwise consume the rewards it pays out. We think it's one of the best cash-back credit cards.
TheBankAmericard CashRewards gets a spot on this list because it also encourages responsible credit use. Bonuses are centered around everyday expenses like topping off a gas tank (3% rewards rate), or shopping at grocery stores and wholesale clubs (2%). All other non-bonus spending earns 1% cash back. Most people won't have to stretch to qualify for a $100 new cardholder bonus, either. Spend at least $500 on purchases in the first 90 days to unlock this cash perk.
Current Bank of America customers get even more from the card, as it gives cardholders 10% to 75% more rewards depending on their banking status. Simply redeeming rewards into a Bank of America checking or savings account qualifies you for a 10% bonus. That brings the true rewards rate to 1.1% for ordinary purchases and 2.2% and 3.3% for groceries and gas, respectively. (Read our full review of theBankAmericard Cash Rewards.)
Blue Cash Everyday Preferred Card from American Express
TheBlue Cash Everyday Preferred Card from American Express can be a great choice for everyday family budgets. The card boasts a 6% cash back rate on select department store and grocery purchases, 3% cash back on gas, and 1% on everything else.
Bonus cash back categories are limited to $6,000 of annual spending, but a family who makes full use of the grocery store bonus would accumulate $360 in rewards in just this category alone. Importantly, bonus categories are fixed -- you don't have to opt-in to qualify, nor do you have to watch your calendar for rotating perks throughout the year.
Balance the card's bonus cash-back rate with its $95 annual fee, which is waived for the first year. A family with a monthly grocery budget of $500 would earn about $265 in rewards net of the annual fee, resulting in a sky-high rewards rate of about 4.4% for grocery purchases. That's about as good as it gets, particularly since bonus rewards don't require any extra effort on the cardholder's behalf.(Read ourfull reviewof theBankAmericard Cash Rewards.)
5 Simple Tips to Skyrocket Your Credit Score Over 800!Increasing your credit score above 800 will put you in rare company. So rare that only 1 in 9 Americans can claim they're members of this elite club. But contrary to popular belief, racking up a high credit score is a lot easier than you may have imagined following five simple, disciplined strategies. You'll find a full rundown of each inside our FREE credit score guide. It's time to put your financial future first and secure a lifetime of savings by increasing your credit score. Simply click hereto claim a copy 5 Simple Tips to Skyrocket Your Credit Score over 800.
Jordan Wathen has no position in any stocks mentioned. The Motley Fool owns shares of and recommends Priceline Group. The Motley Fool recommends American Express and Barclays. The Motley Fool has a disclosure policy.