The Best Retirement States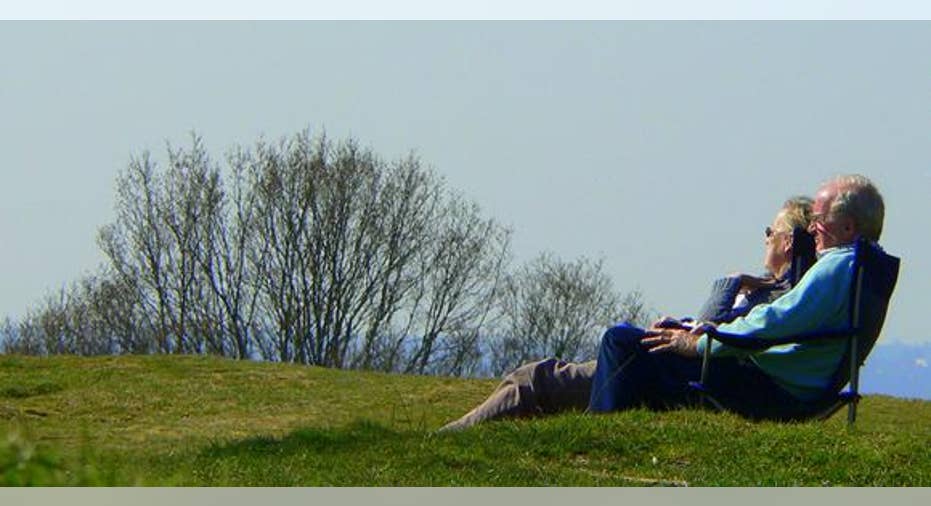 Image: Jimmie, Flickr
Many Americans are not only watching their retirements approach but are also anticipating moving to a new state for their retirement. That may be in order to be closer to kids or for a better climate or simply because it's less expensive. There are many lists of the best retirement states, but as you review them, be sure to consider the whole picture. Don't just focus on reducing costs or on what states a list says are best.
Consider, for example, Kiplinger magazine, which regularly list what they determine are the most tax-friendly states, overall, taking into account a variety of taxes. That's good, because sometimes in seeking the best retirement states,we focus too much on a single tax, such as property taxes, without taking the full tax picture into account. (If you're a major consumer, for example, a high sales tax can add up.) Following are the five states they deemed most tax friendly last year. Check them out, and then we'll take a closer look.
Delaware: Delaware has a top income tax rate of 6.6% and no sales tax. Its taxes on gasoline are below average, and its property taxes as a percentage of home value are the fourth lowest in the U.S.
Wyoming: Wyoming has no state income tax, and its sales tax is 4%. Its taxes on gasoline are below average, its beer tax rate is the nation's lowest, and its property taxes as a percentage of home value are the eighth lowest in the U.S. It gets away with its low taxes in part because of revenue from mineral rights.
Alaska: Alaska has no state income or sales tax and low gas taxes, too. Its property tax rates are above average, and the state tends to collect a lot of revenue from oil.
Louisiana: Louisiana has a top income rate of 6% and a sales tax rate of 4%. Its gas tax is below average. Property taxes are among the lowest in the U.S., and residents can deduct federal income taxes paid from their state taxable income. (Local taxes sometimes boost residents' tax burdens considerably, though.)
Alabama: Alabama sports a maximum income tax rate of 5% and a 4% sales tax (which applies even to food, unlike many other states). Gas taxes are below average. Property tax rates are the second lowest in the nation, and residents can deduct federal income taxes paid from their state taxable income.
Image: Pug50, Flickr.
Your big pictureConsidering taxes when evaluating thebest retirement statesfor yourself is definitely important. But keep them in perspective. Consider other factors, too, and how they apply to you. For example, many retirees move south, to avoid harsh winters. You might think that Louisiana sounds good because of its tax-friendliness and mild winters, but consider its summers: The average high temperatures are about 90 degrees, with average humidity levels between 64% and 90% in the mornings and afternoons. For many folks, that will feel oppressive. Alabama, too, has a hot and humid climate.
Alaska, meanwhile, may have ranked well for taxes, but the revenue it's used to getting from oil has been drying up, and its government is looking to impose new taxes. Meanwhile, it's rather far from most other states in the U.S., so if you plan to do a lot of traveling from there, expect to face higher travel costs. Its climate, too, isn't perfect for all, with average high temperatures in its southwest region in the teens in winter. Perhaps surprisingly, summers aren't always cool, either, with temperatures in the 80s or above not uncommon in the interior. Do your research well when considering any state's climate. You may be planning on a lot of golf, but if your destination will often be too hot, cold, or rainy for it, perhaps reconsider.
Politics may also play a part. There are left-leaning and right-leaning people in every state, but if you're passionate about your politics and you move to a region where people typically hold opposing views, you may not be happy. (As an example, if you're gay, states such as Alabama and Louisiana don't have the most gay-friendly reputations and probably aren't your best retirement states.) Think about your likely pastimes in retirement. If you like to garden, check out how long the growing season is for each contender state. If you enjoy biking, look into the pervasiveness of bike lanes and bike trails.
Finally, remember that moving can be a traumatic many retirees thrive in their new homes in new regions, but others find that they really miss the people and places they left behind. Everyone's calculations will be different, so be sure to consider your own big picture.
The article The Best Retirement States originally appeared on Fool.com.
Longtime Fool specialistSelena Maranjian, whom you can follow on Twitter, owns no shares of any company mentioned in this article.Try any of our Foolish newsletter services free for 30 days. We Fools may not all hold the same opinions, but we all believe that considering a diverse range of insights makes us better investors. The Motley Fool has a disclosure policy.
Copyright 1995 - 2016 The Motley Fool, LLC. All rights reserved. The Motley Fool has a disclosure policy.