The Best Reason to Buy Chipotle Stock Now And a Bear's Response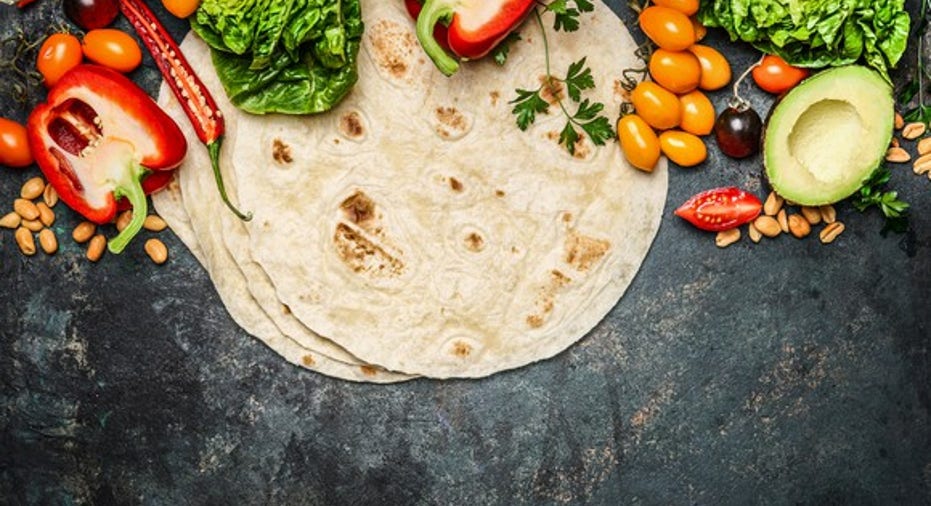 Image source: Getty Images
Long-term shareholders of Chipotle Mexican Grill (NYSE: CMG) have endured a rags-to-riches...and back to rags story. After years of meteoric growth, the company's sales -- and its stock -- have been deflated. But does that mean that the company is doomed?
Hardly. In fact, Motley Fool analyst Brian Stoffel, who recently wrote about why he was selling his shares, admits that he thinks the company will be just fine. That doesn't, however, mean that he thinks the stock is a good buy.
Fellow Fool analyst John Maxfield, however, begs to differ. He took to Twitter following Chipotle's recent earnings release -- and stock drop -- to share his opinion.
Below, John shares why he's so bullish on the company, and Brian follows up with a response.
Chipotle will weather this storm and recover even stronger
John Maxfield: It's impossible to deny that the fallout from Chipotle's foodborne illness outbreaks has been significant. Its profits fell 95% in the third quarter. Its restaurant-level operating margins have been sliced in half. And its same-store sales in September were still 20% below where they were in the same month last year.
But the question that enterprising investors should ask themselves is this: Did these outbreaks permanently impair Chipotle's brand, or will the effect be temporary? The answer, in my opinion, is that the impairment is most likely to be temporary.
As I'vearguedbefore, Chipotle is not the first popular food chain to be abandoned by customers after a foodborne illness outbreak. The same thing has happened toMcDonalds, KFC, Taco Bell, and Jack in the Box, and evenCostco,Wal-Mart, andWhole Foods. Yet ask yourself today, when you go to any of these companies' locations, are you concerned about contracting E. coli?
To this end, on Chipotle'sthird-quarter conference call its executives offered tangible evidence to suggest that customers are indeed coming back to its stores. Nearly all (95%) of its most loyal customers have returned. And while formally less frequent customers haven't come back at the same rate, the burrito chain saw 30 million new customers visit its restaurants in the past six months.
Finally, while Chipotle has long promoted the narrative that it's a healthier, more sustainably sourced option than its fast food counterparts, the real value it brings to the table for an ordinary Joe like me is delicious food. By Chipotle's own admission, this suffered in the wake of the crisis, as it focused solely on food safety. I'm no epicurean, but even I noticed the degradation in quality. But the chain has corrected this.
With an aggressive marketing campaign on the horizon, coupled with a return to its primary value proposition -- serving delicious food -- I believe Chipotle's struggles will soon be forgotten by even its most ardent critics.
I don't disagree, but that doesn't make the stock a buy
There's not a whole lot that I disagree with in here. Lots of companies go through tough times -- and live to see another day. While I rarely eat out these days -- thanks to being the father of a three-year old -- I still make time to visit the local Chipotle when I can slip out.
I've said before that I don't think the food scandal is the cause of Chipotle's (the stock, not the company) fall, but rather a catalyst. I think the competition will be catching up, and the days of comparable store sales growth (comps) of nearly 20% are long gone.
The difference between my view and John's, as I see it, has more to do with the stock's price than with the underlying company's ability to bounce back. Currently, shares are trading for about 38 times expected earnings in 2017. I simply don't think that Chipotle will be able to grow fast enough to justify those prices.
It's hard to find an apples-to-apples comparison, but when we look at other restaurants of a similar size and age, we see that Chipotle has very lofty expectations baked into the stock price.
Data source: E*Trade
At the end of the day, the restaurant industry is a brutal one. The value of your brand and reputation are the only real competitive advantages you have. If you're the first mover -- as Chipotle was in its simple-menu format and ethically sourced food -- you can make waves. But eventually, you'll become a victim of your own success. Competition will catch on, copy you, and steal your growth thunder.
That's actually good news for all of us, as it means more delicious options to choose from. It also won't spell the end for Chipotle's business. But as far as the stock goes, I simply think expectations are far too high.
A secret billion-dollar stock opportunity The world's biggest tech company forgot to show you something, but a few Wall Street analysts and the Fool didn't miss a beat: There's a small company that's powering their brand-new gadgets and the coming revolution in technology. And we think its stock price has nearly unlimited room to run for early in-the-know investors! To be one of them, just click here.
John Mackey, co-CEO of Whole Foods Market, is a member of The Motley Fool's board of directors. Brian Stoffel owns shares of Chipotle Mexican Grill and Twitter. John Maxfield owns shares of Chipotle Mexican Grill. The Motley Fool owns shares of and recommends Chipotle Mexican Grill, Costco Wholesale, Panera Bread, Twitter, and Whole Foods Market. The Motley Fool recommends Dave and Buster's Entertainment. Try any of our Foolish newsletter services free for 30 days. We Fools may not all hold the same opinions, but we all believe that considering a diverse range of insights makes us better investors. The Motley Fool has a disclosure policy.