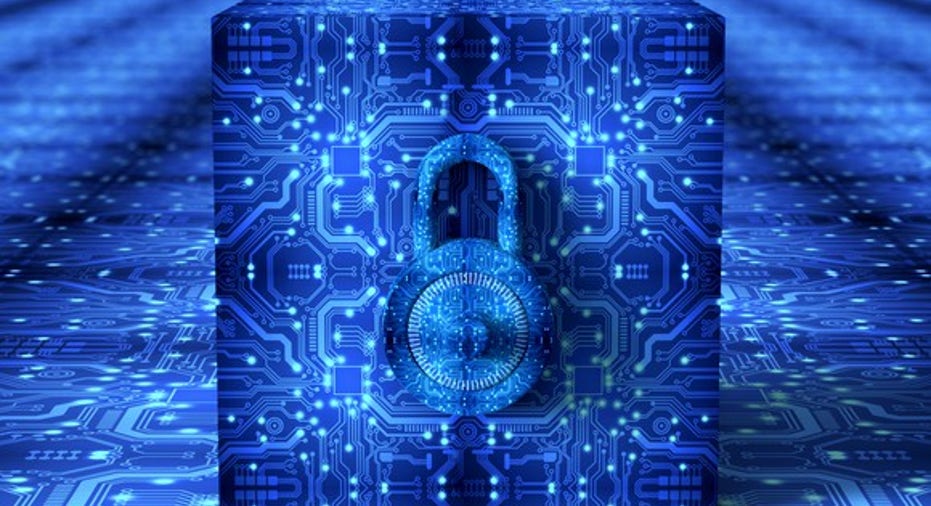 The exchange-traded-fund industry is exploding in size and scope. Global ETF assets are expected to soar to more than $7 trillion by 2021, according to a survey by PricewaterhouseCoopers, up from about $3.5 trillion today.
Within this massive market -- which spans thousands of funds -- which ETF is investors' best bet in 2017? Read on to learn about one ETF that's poised for particularly strong gains in the year ahead.
Image source: Getty Images.
The number of U.S. data breaches surged 40% to an all-time record high of 1,093 in 2016, according to a new report by the Identity Theft Resource Center and CyberScout. These incidents exposed more than 36 million sensitive records. Even worse, 13% of these breaches involved credit or debit card information, and a startling 52% included Social Security numbers.
"The database compromises of 2016 confirmed yet again that breaches are the third certainty in life and we are all living in a constant state of cyber-insecurity," said CyberScout chairman and founder Adam Levin. "Hackers and identity thieves continue to evolve. They are very sophisticated, extremely creative, and dogged in their pursuit of what is ours."
In response to this worrisome trend, cybersecurity spending is forecasted to top $1 trillion over the next five years, according to a report by Cybersecurity Ventures. Fortunately, investors seeking a way to profit from this megatrend need look no further than the PureFunds ISE Cyber Security ETF (NYSEMKT: HACK).
Upon its launch in November 2014, HACK was the first ETF to track the cybersecurity industry. The fund offers investors exposure to a portfolio of companies providing cybersecurity solutions that include hardware, software, and services.
Hack is designed to track the ISE Cyber Security Index, which utilizes a market cap weighted process to determine allocations across its cybersecurity infrastructure and services categories, and then equal weights the component stocks within those categories. The index consists of 34 holdings, with each stock having a market cap of at least $100 million. Index components are reviewed and reset quarterly.
Top holdings include pure play cybersecurity companies such as Check Point Software (NASDAQ: CHKP) and Palo Alto Networks (NYSE: PANW), as well as more diversified businesses such as tech titan Cisco Systems (NASDAQ: CSCO).
The ETF gives investors the opportunity to profit from the growth of the cybersecurity industry as a whole, rather than attempting to identify individual winners -- a difficult endeavor considering the dynamic nature of the industry in which disruptive new technologies can alter the competitive landscape seemingly overnight. HACK also offers investors a chance to benefit from industry consolidation, without having to speculate as to which companies will be acquired.
All told, cyberattacks pose what is perhaps the biggest threat to the U.S. economy in 2017, according to the World Economic Forum. With more businesses and governments coming to understand the dire need to secure their most sensitive information, the cybersecurity leaders that can help meet this global challenge stand to profit handsomely in the years ahead -- and the PureFunds ISE Cyber Security ETF can help investors profit alongside them.
10 stocks we like better than PureFunds ISE Cyber Security ETF When investing geniuses David and Tom Gardner have a stock tip, it can pay to listen. After all, the newsletter they have run for over a decade, Motley Fool Stock Advisor, has tripled the market.*
David and Tom just revealed what they believe are the 10 best stocks for investors to buy right now... and PureFunds ISE Cyber Security ETF wasn't one of them! That's right -- they think these 10 stocks are even better buys.
Click here to learn about these picks!
*Stock Advisor returns as of January 4, 2017
Joe Tenebruso has no position in any stocks mentioned. The Motley Fool owns shares of and recommends Check Point Software Technologies. The Motley Fool recommends Cisco Systems and Palo Alto Networks. The Motley Fool has a disclosure policy.