The Bank of Japan kept monetary policy steady, maintained upbeat view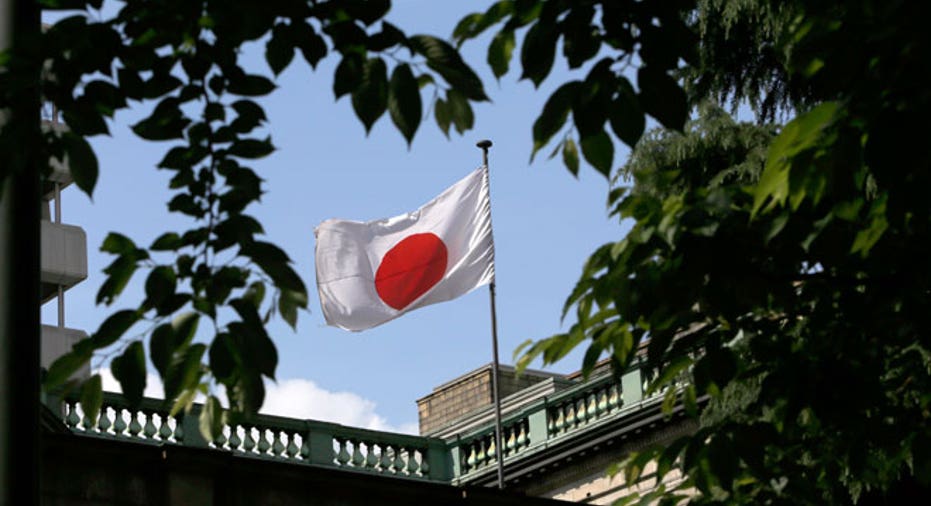 The Bank of Japan kept monetary policy steady on Thursday and maintained its upbeat view of the economy, signaling its conviction a solid recovery will gradually accelerate inflation towards its 2 percent goal without additional stimulus.
In a surprise move, new BOJ board member Goushi Kataoka dissented to the decision to keep the central bank's interest rate targets unchanged, arguing the current easing steps weren't enough to achieve the inflation goal.
"Given excess supply capacity remaining in the capital stock and labor market, monetary easing effects gained from the current yield curve aren't enough to achieve 2 percent inflation around fiscal 2019," as projected by the BOJ, Kataoka was quoted as saying in a statement announcing the policy decision.
Kataoka, considered as an advocate of aggressive monetary easing, did not propose lowering rates or expanding monetary stimulus, but said inflation was unlikely to accelerate toward 2 percent from next year.
As widely expected, the BOJ maintained its short-term interest rate target at minus 0.1 percent and the 10-year government bond yield target of around zero percent at a two-day rate review that ended on Thursday.
The BOJ also maintained a loose pledge to keep buying bonds so its holdings increase at an annual pace of 80 trillion yen ($717.6 billion), diverting from the U.S. Federal Reserve's plan to steadily pull back from crisis-era measures.
The decision was made by a 8-1 vote. Kataoka and Hitoshi Suzuki, who voted with the majority of the board, replaced former market analysts, Takahide Kiuchi and Takehiro Sato, who had voiced doubts on Kuroda's radical monetary experiment.
"Japan's economy is expanding moderately," the BOJ said in the policy statement, keeping intact the upbeat assessment made in July.
The announcement came hours after the Fed's decision to leave interest rate unchanged and a signal it still expects one more increase by the end of the year, which pushed the dollar to a two-month high against the yen.
With inflation distant from his target, Governor Haruhiko Kuroda will likely reassure markets the BOJ will lag well behind its U.S. counterpart in scaling back its massive stimulus at a post-meeting briefing at 3:30 p.m. (0630 GMT).
Markets will also be on the lookout for clues from Kuroda on how Japan's changing political landscape could affect monetary policy.
Government sources have told Reuters premier Shinzo Abe is considering calling a snap election for as early as next month and will pledge to use some of the revenue from a scheduled sales tax hike in 2019 to fund spending on education and child care.
That would force the government to delay the timing for achieving its fiscal consolidation target, a set-back for Kuroda who has consistently called on the need to get Japan's tattered fiscal house in order.
Some analysts say any delay in fiscal reform could put the central bank under pressure to keep borrowing costs ultra-low for longer than it wants.
"Low interest rates are essential when you think about Japan's fiscal situation," even though the effect of ultra-easy policy in stimulating the economy has become very low, said Kazuhito Ikeo, an economics professor at Keio University.
"The main effect of monetary easing is to reduce the cost of Japan's debt-financing, which is why it's hard for the BOJ to end easy policy."
($1 = 111.4800 yen) (
Additional reporting by Tetsushi Kajimoto and Minami Funakoshi; Editing by Kim Coghill & Shri Navaratnam)