The Bank of England Leaves Key Rate Unchanged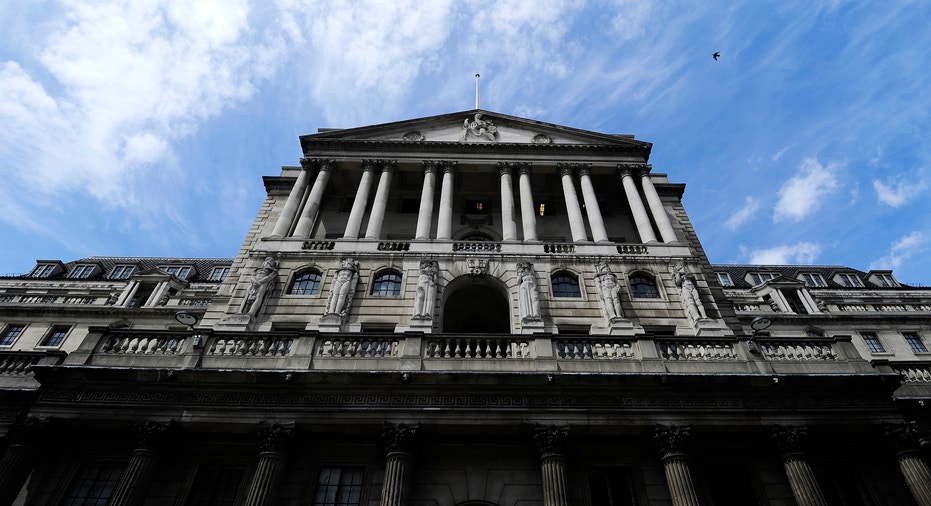 The Bank of England held its benchmark interest rate steady Thursday, as plunging stock markets add to concerns that the global economy could be facing a bumpy ride in 2016.
The BOE said in a statement that its rate-setting Monetary Policy Committee decided to leave the central bank's benchmark interest rate at a low of 0.5% at its January meeting and the size of the BOE's bond portfolio unchanged at GBP375 billion ($540 billion).
Eight of the nine panel members backed the interest-rate decision, according to minutes of officials' deliberations. One policy maker, Ian McCafferty, favored raising borrowing costs by a quarter of a percentage point to 0.75%, citing increasing inflationary pressures. The panel was unanimous on leaving the size of the bond portfolio unchanged.
The BOE's decision comes amid signs the U.K. economy slowed at the end of 2015 and increasing concern about global prospects for the year ahead.
Global stocks declined Thursday, as fears around commodity prices and the outlook for global growth continued to weigh on markets.
In the U.K., industrial production slumped in November, according to official figures, while poor results from retailers including Next PLC and Marks & Spencer Group PLC have pointed to patchy consumer spending over Christmas.
According to the minutes, BOE officials concluded in January that growth in the months ahead will likely be weaker than they had been predicting and that inflation will likely stay lower for longer, given a further fall in global oil prices and meager wage growth. Consumer prices rose just 0.1% on the year in November, well short of the BOE's 2% inflation target.
"The near-term outlook for aggregate activity is slightly weaker than in the MPC's November central projection," the panel said in a statement, referring to its most recent set of quarterly economic forecasts.
Earlier this month, Treasury chief George Osborne, in a downbeat assessment that contrasted with his sunnier tone in late 2015, warned that the British economy faced "a dangerous cocktail of new threats" this year, including turmoil in Chinese stock markets and political unrest in the Middle East.
Another risk on the horizon, according to economists, is a looming referendum on the U.K.'s membership of the European Union. A precise date for the vote hasn't been set but Prime Minister David Cameron has hinted that it could happen as soon as June. Analysts say that uncertainty surrounding the outcome could dampen investment and dent business and consumer confidence, weighing on growth more broadly.
In an early sign of market jitters around the vote, BOE officials noted in January that traders believe the upcoming poll is contributing to a recent decline in sterling, the minutes record.
In all, 2016 "won't be an easy year for the U.K. economy," said economists at Capital Economics in a recent report.
The gloomier outlook has prompted investors to rethink when they expect the BOE to follow the U.S. Federal Reserve and raise interest rates after almost a decade of ultraloose monetary policy.
Investors now doubt the BOE will raise rates until the middle of 2017, according to expectations for short-term borrowing costs. Six months ago, rates were expected to rise early this year.
Write to Jason Douglas at jason.douglas@wsj.com and Jon Sindreu at jon.sindreu@wsj.com