The Average American Has This Much Retirement Income. How Do You Compare?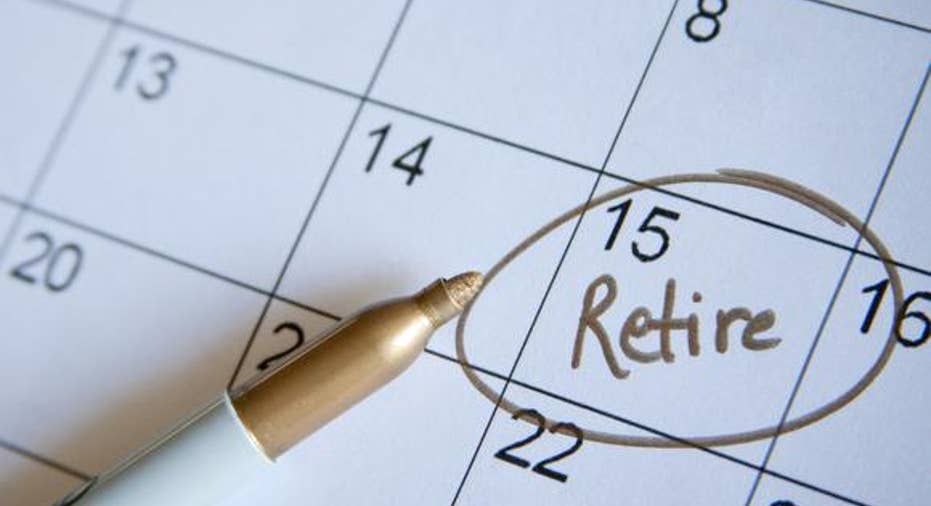 If you're stressed out about retirement, you're not alone. Many Americans are. Major life-changing events and money are two of the leading stressors we face, according to survey data, and retirement applies to both of them.
For many Americans, stepping away from a career and committing to a fixed source of income can be a difficult transition, but how much money should you expect to live on in retirement?
According to 2012 AARP analysis of data from the Census Bureau, the average retirement income for Americans 65 and over was $31,742 --84% of those received Social Security, with 43.3 million of them getting an average retirement benefit of $1,298.98 a month. Social Security provides more than a third of income for many retirees, and retirees in the lowest income quintile count on Social Security for more than 80% of their income.
Image source: Flickr.com.
While Social Security is the principal source of income for many retirees, it's not the only one. Nearly 30% of retirees count on savings either from their own accounts like 401(k)s or through pensions from their employers. Retirement savings tend to skew toward higher-income retirees as more than half of the wealthiest retirees said they had savings that provided them with a median income of $30,000.
Finally, many Americans are forced to continue working past 65 in order to maintain their desired lifestyle. About 22% continue to work into the traditional retirement years with many taking part-time jobs. Working during retirement is becoming more common with the percentage of retiree income earned by working doubling from 15% in 1990 to 30% in 2012.
What you can do to beat the averageIf you haven't already retired, it's never too late to start a savings account or add to it. But with interest rates remaining low, you're better off looking to the stock market for meaningful returns. A good place start may be dividend stocks on theDow Jones Industrial Average, blue-chip companies with familiar names like McDonald'sandVerizon. Investing in a real estate investment trust, or REIT, is also a good way to maximize your dividend income as REITs are required to pay out a minimum 90% of earnings in dividends.
A dividend reinvestment plan (or Drip), which automatically puts dividends back into the stocks they came from can help boost your returns while you're still working. For more passive investing, consider buying shares in an S&P 500index fund, which will keep you diversified and removed from the need to follow individual stocks.And finally, a retirement account like a 401(k) or an IRA can help maximize tax benefits.
As a current retiree looking to maximize your income stream from your savings, you may want to consider selling covered calls on your stocks,in addition to collecting dividends. This strategy can provide additional income on a monthly or even weekly basis, but you are at risk of being forced to sell your stock if the price goes up significantly.
If you're retired and counting mainly on Social Security checks for your income, you may want to focus on minimizing your expenses. Senior discounts are often available but unadvertised. Many supermarkets offer discounts of 5%-10% on certain days of the week, andprograms at major pharmacies allow seniors to save up to 50% on prescription drugs. Many restaurants and clothing chains offer discounts of 10% or more, and most public transportation systems offer reduced fares for seniors as well.
Finally, if you need to boost your income but getting a part-time job is beyond your abilities, consider renting out some of your assets. The so-called sharing economy has made it possible to rent out a spare room in your home through sites like Airbnb. If you don't have a spare room, consider renting the entire place out when you travel away for a weekend or a vacation. You can even rent out your car by the day on sites like Turo, where vehicles generally rent for $30 a day and up.
The best way to improve your retirement income and standard of living is likely a combination of the above options. Those still planning their retirement may also want to carefully consider retirement location as moving can reduce expenses and help save on taxes. Whatever you decide, planning ahead is always a smart move, and it's never too late to start saving.
The article The Average American Has This Much Retirement Income. How Do You Compare? originally appeared on Fool.com.
Jeremy Bowman has no position in any stocks mentioned. The Motley Fool recommends Verizon Communications. Try any of our Foolish newsletter services free for 30 days. We Fools may not all hold the same opinions, but we all believe that considering a diverse range of insights makes us better investors. The Motley Fool has a disclosure policy.
Copyright 1995 - 2016 The Motley Fool, LLC. All rights reserved. The Motley Fool has a disclosure policy.