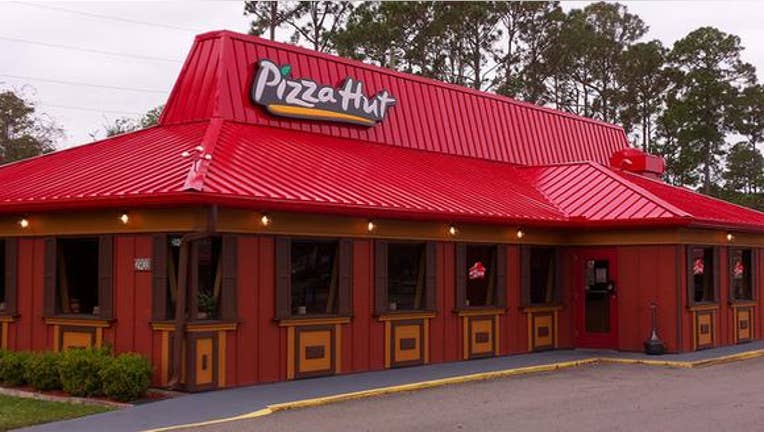 It might be the smallest of Yum! Brands three chains, but Taco Bell has proven to be the model the restaurant operator will follow in the future.
Yum! Brands is a global restaurant operator, ahead of evenMcDonald'sin the number of restaurants it operates worldwide. With such far-flung operations, it may seem a bit unnerving to wade into the company, but the next five minutes will have you up to speed on what you need to know about this business.
A massive footprintWith almost 42,700 restaurants in 125 countries, Yum! Brands is the most broadly distributed restaurant chain in existence, bigger than McDonald's, which has 36,000 restaurants in 100 countries, or Subway, which has 21,000 stores. Even the ubiquity of Starbucks, for which wags like to say there's one of its coffee shops on every corner, only has 12,000 stores worldwide.
A 3-pronged attackOf course you're not going to find a restaurant that says Yum! Brands, but rather it operates three of the most popular fast-food restaurants.
KFC: Its most numerous chain, with 19,952 stores
Pizza Hut: The second largest chain, it has 15,963 restaurants
Taco Bell: The smallest restaurant of the three, with 6,407 restaurants in operation
Yum! Brands also runs several small chains in China under the names East Dawning and Little Sheep.
China has been its fastest growing market in terms of sales, until it was hit by back-to-back food quality scandals, which pushed back its growth efforts, though Yum! Brands is still expanding the number of stores it opens in the country. Even so, China remains the largest contributor of sales and operating profits to the company, representing 53% of its revenues and 39% of its operating income in 2015.
High reward, but higher riskAlthough Yum! Brands has been carried higher by the swift-moving currents of economic growth in China, it's come with a certain amount of palpable risk. Food standards are not as high there as they are in the U.S. and much of the rest of the developed world so scandals like those that involved two of its suppliers over the past two years have the potential to wreak havoc on that growth.
Yum! Brands was sent reeling in 2013 following a food quality scandal and struggled to get back on its feet in 2014 only to get knocked off balance again later that year when it was hit by a second scandal, one that also touched McDonald's Asia division and led to the first loss in more than a decade for its Japanese subsidiary.
Yum! Brands China division took a hit following two successive food scandals, and now the restaurant chain is considering calving off the unit.
Hedge fund Corvex Management began agitating for Yum! Brands to spin off its China division to minimize its exposure to the country, and shortly after the firm's founder gained a seat on the board of directors the restaurant operator announced it would pursue "strategic alternatives" for the unit.
A spicy opportunityEven though it's the smallest of Yum! Brands three chains, Taco Bell is quickly emerging as the one that can drive the most growth. It was the only division in 2015 that experienced an increase in revenues. Where the China and Pizza Hut divisions were down by less than 1% and KFC tumbled more than 7%, Taco Bell was running 6.7% higher as successful introductions of a breakfast menu quickly proved popular and represented some 6% of total division revenues.
It also didn't hurt that what could be considered a prime rival for consumers looking for a Tex-Mex meal, Chipotle Mexican Grill, suffered a foodborne illness crisis of its own late last year that caused the chain's sales to melt. While it's not so clear cut consumers made the leap from the fresher ingredients of the fast-casual dining leader to the comparatively indulgent meals of Taco Bell, but a lot of competing chains probably picked up a bunch of customers who swore off their Chipotle fix.
Up next, an effort by Yum! Brands to make Pizza Hut as innovative of a brand as Taco Bell. Photo credit: Daniel Oines.
Change is comingYum! Brands is now undertaking strategies to imbue its Pizza Hut and KFC chains with similarly innovative marketing, particularly the former, which had been quite troubled with a very muddled message, but ended 2015 with comparable sales growth of 2% over a two-year period.
That suggests the changes the restaurant operator has been making are starting to work, and it means that in the last five minutes you've gained enough information to understand just how Yum! Brands does business.
The article The 5-Minute Guide to Yum! Brands Inc. Stock originally appeared on Fool.com.
Rich Duprey has no position in any stocks mentioned. The Motley Fool owns shares of and recommends Chipotle Mexican Grill and Starbucks. Try any of our Foolish newsletter services free for 30 days. We Fools may not all hold the same opinions, but we all believe that considering a diverse range of insights makes us better investors. The Motley Fool has a disclosure policy.
Copyright 1995 - 2016 The Motley Fool, LLC. All rights reserved. The Motley Fool has a disclosure policy.