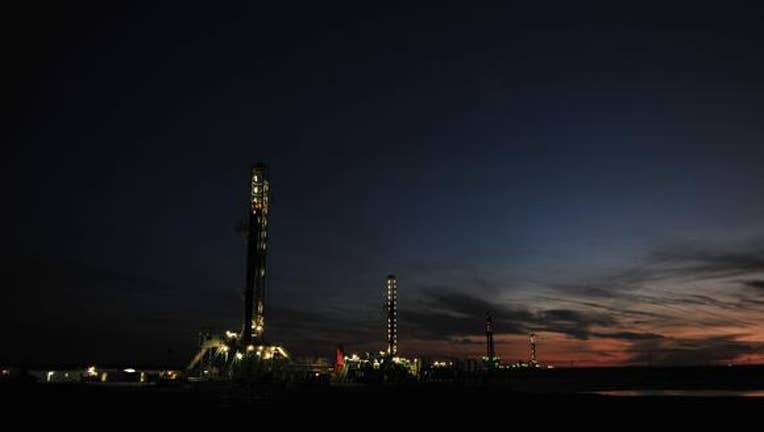 IMAGE SOURCE: PIONEER NATURAL RESOURCES, SANDS WEEMS.
The current downturn in the oil market has made one thing abundantly clear: Not all shale drillers are alike. In fact, it is often the key differences between companies that is what's separating the winners and the losers.Pioneer Natural Resources is one company that strives to distinguish itself from the rest of the sector. In doing so, it has set itself up for long-term success.
One example of how Pioneer differentiates itself from its peers is by investing alongside its midstream partner Targa Resources to ensure that natural gas processing plants are built in time to meet its needs. Together, the partners have built 655 MMCF/D of capacity, of which Pioneer uses a third. Furthermore, Targa Resources and Pioneer are building another 200 MMCF/D of capacity that's expected to come on line next quarter to help support Pioneer's growth plans. Combined, Pioneer owns a 27% interest in Targa Resources' natural gas processing system that services its core acreage, which not only ensures it has the capacity it needs, but enables the company to earn a profit from this investment.
To learn more about what differentiates Pioneer Natural Resources from its peers, check out the slideshow below.
The 5-Minute Guide to Pioneer Natural Resources' Stock from
The article The 5-Minute Guide to Pioneer Natural Resources' Stock originally appeared on Fool.com.
Matt DiLallo has no position in any stocks mentioned. The Motley Fool has no position in any of the stocks mentioned. Try any of our Foolish newsletter services free for 30 days. We Fools may not all hold the same opinions, but we all believe that considering a diverse range of insights makes us better investors. The Motley Fool has a disclosure policy.
Copyright 1995 - 2016 The Motley Fool, LLC. All rights reserved. The Motley Fool has a disclosure policy.