The 5 Best Dividend Stocks In Big-Box Retailer Industry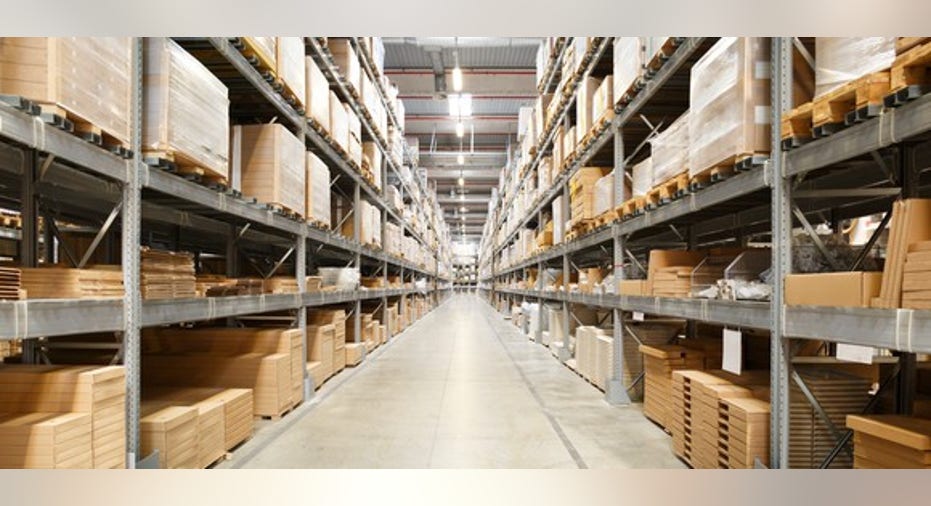 Big-box retailers have come under pressure in recent years from a mix of forces, including e-commerce, fast fashion, and declining mall traffic. As a result, many traditional retailers have cut back on store growth, or even closed stores. Still, there are plenty of good dividend plays available in the sector.
While the highest yields may be found among department store chains and struggling businesses likeMacy's,Kohl's, andBarnes & Noble, dividend investors are better sacrificing some yield for companies that can still consistently grow profits. Below are five worth considering.
Image source: Getty Images.
1. Wal-Mart
In many ways,Wal-Mart Stores, Inc.(NYSE: WMT) is the archetypical big-box retailer. The company's supercenters average around 190,000 square feet, and the chain has become the world's biggest retailer due to its combination of low prices and breadth of merchandise, which includes groceries, apparel, hardware, electronics, and other categories.
Like its peers, Wal-Mart has faced increasing competition fromAmazon.com, which has forced it to retrench by investing in cleaning up stores, increasing wages, and expanding its e-commerce presence by opening grocery pick-up sites and acquiring Jet.com. As a result, comparable sales have improved for 10 quarters in a row, and management expects profit growth to return next year.
Wal-Mart is a Dividend Aristocrat, with more than 25 consecutive years of dividend hikes, and offers a 2.7% dividend yield at the current stock price. And with a payout ratio -- the percentage of income that goes to dividends -- of less than 50%, the company still has plenty of room to raise its quarterly payouts.
2. Costco
With a dividend yield of just 1.2%,Costco Wholesale(NASDAQ: COST) stock may not be at the top of very many dividend lists, but you can't trust the headline number in this case. In addition to a quarterly dividend that it's steadily increased by 10% or more every year since 2004, the warehouse retailer has also paid out a special dividend three times since 2012.
In fact, Costco announced a $7 one-time special dividend in late April. Though the record date has already passed, investors should factor the likelihood of another special payout in a few years into their decision, as Costco also paid a $7 one-time dividend in 2012 and a $5 one in 2015. This year, the $7 payout is good for more than a 4% yield.
Costco's core business remains strong. The company has delivered consistent same-store sales growth and has been able to open new stores, as its membership model offers it some protection from the turmoil rocking the rest of the retail sector. Costco's payout ratio is also less than 40%, so investors should continue to expect robust dividend increases.
3. Lowe's
Like Wal-Mart,Lowe's Companies, Inc.(NYSE: LOW) is a Dividend Aristocrat, having raised its quarterly payout for 54 years in a row. In recent years, the company has ridden the housing recovery wave -- its stock has tripled over the last five years amid rising comparable sales and profits.
Lowe's has been able to raise its dividend aggressively during that time and the quarterly payout has more than doubled in the last four years. Today, Lowe's stock offers a modest 1.6% yield, but the strong recent growth is a promising sign for investors. While the housing recovery won't last forever, millennials reportedly tend to spend more money on home improvements than their parents, and the home improvement retail sector has shown itself to be Amazon-proof, as delivering large and heavy building materials through e-commerce is not feasible.
4. Home Depot
Home Depot(NYSE: HD) finds itself on the top of the big-box dividend list for many of the same reasons as Lowe's. Home Depot's stock has also tripled over the last five years on the strength of the housing recovery. The home improvement retailer has chosen a different strategy from Lowe's, as it's resisted opening new stores and instead invested in e-commerce and in-store improvements, as well as returning capital to shareholders.
Home Depot stock now offers a dividend yield of 2.3%, and it has more than doubled the payout over the last four years. Earlier this year, the company lifted its dividend 29% to $0.89 a quarter. With management's commitment to returning capital to shareholders through share buybacks and dividends, investors should expect more aggressive dividend hikes, especially as the company benefits from the same trends as Lowe's.
5. TJX Companies
While it may not technically be a big-box chain,TJX Companies(NYSE: TJX), the parent of T.J. Maxx, Marshalls, and Home Goods, is subject to the same forces as the companies above. But off-price retail has proven to be a rare brick-and-mortar winner in the apparel sector, and TJX shares have thrived.
The stock has doubled over the last five years, and the company has become a reliable dividend payer over that period. It now offers a 1.6% yield, and its dividend has more than tripled in the last year. Earlier this year, the company lifted its dividend 20%, and with a payout ratio of less than 30%, TJX is likely to continue raising its dividend aggressively. Add in a store expansion plan and consistently rising comparable sales and profits and you've got a solid dividend stock for years to come.
10 stocks we like better than Home DepotWhen investing geniuses David and Tom Gardner have a stock tip, it can pay to listen. After all, the newsletter they have run for over a decade, Motley Fool Stock Advisor, has tripled the market.*
David and Tom just revealed what they believe are the 10 best stocks for investors to buy right now... and Home Depot wasn't one of them! That's right -- they think these 10 stocks are even better buys.
Click here to learn about these picks!
*Stock Advisor returns as of May 1, 2017
Jeremy Bowman has no position in any stocks mentioned. The Motley Fool owns shares of and recommends Amazon and Costco Wholesale. The Motley Fool recommends Home Depot and Lowe's. The Motley Fool has a disclosure policy.