The 5 Best Dividend Stocks in Apple Suppliers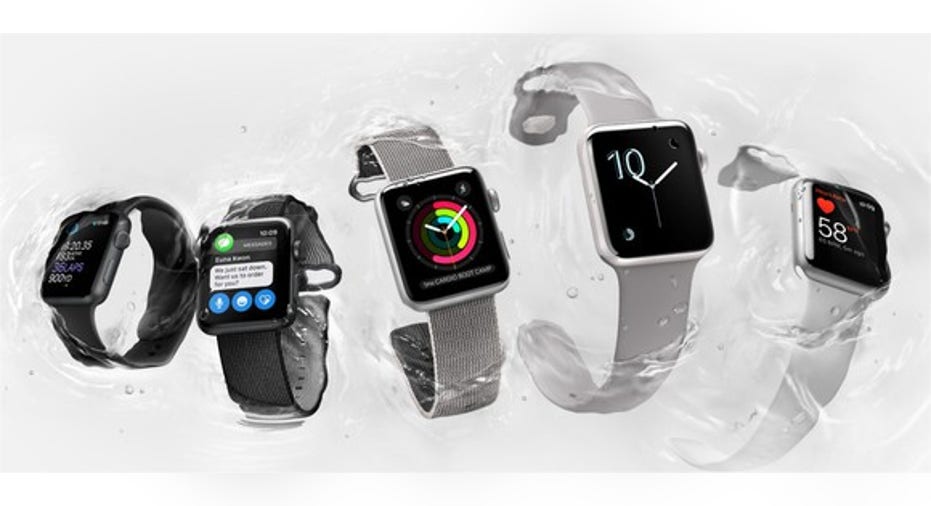 Analysts often talk about Apple (NASDAQ: AAPL) suppliers in terms of their content share gains in the latest iDevices and their revenue growth potential. Those factors are certainly important, but those discussions seldom focus on dividends. So today, we'll examine five companies that supply components for Apple and offer reliable dividends.
Qualcomm
Qualcomm (NASDAQ: QCOM) was the exclusive supplier of the iPhone's baseband modem between 2011 and 2016. Apple split modem orders between Qualcomm and Intelafter that deal expired, but Qualcomm's modems are stillreportedly faster than Intel's -- which means that Apple probably won't stop using them anytime soon.
Image source: Apple.
Qualcomm currently trades at 17 times earnings, which looks cheap relative to the industry average of 22 for broad line semiconductor companies. It pays a forward dividend yield of 3.7%, which is supported by a payout ratio of 63%. It's raised that dividend annually for 14 straight years.
Texas Instruments
Texas Instruments (NASDAQ: TXN) supplies a wide range of analog and embedded chips for Apple, including display drivers, charging controller ICs, andpower management ICs for iPhones. TI produces these components at a lower cost than many rival chipmakers, thanks to its recent shiftfrom 200mm to 300mm wafers -- which reduced its production costs by about 40%.
Texas Instruments has a P/E of 23. It pays a forward yield of 2.5%, which is supported by a payout ratio of 47%. It's raised its dividend annually for 13 straight years. The company has also repeatedly stated that it is committed to returning "all" of its free cash flow to shareholders via buybacks and dividends.
Taiwan Semiconductor
Taiwan Semiconductor (NYSE: TSM) won a major victory against Samsung when it became the solesupplier of Apple's A10 chips last year. Multiple reports also indicate that TSMC will also be the sole supplier of thisyear's A11 chips. Those design wins were likely related to the ongoing battles between Apple and Samsung, as well as reports that Samsung-produced A9s wereless power-efficient than TSMC-produced A9s.
TSMC's ADR shares currently trade at 16 times earnings, which is much lower than the industry average of 22 for IC manufacturers. The company currently pays a forward yield of 2.9%, and has a payout ratio of 52%. However, TSMC pays its dividend annually instead of quarterly, and it's only consistently risen annuallysince 2013.
Analog Devices
Analog Devices (NASDAQ: ADI) sells capacitance sensor controllers for Apple's Force Touch feature, which senses how much pressure a user applies to a display or trackpad. The feature is widely used in current-gen iPhones, MacBooks, and Apple Watches.
The Apple Watch. Image source: Apple.
Analog Devices is listed under the same industry as TSMC but trades at a much higher 28 times earnings. But looking ahead, rising sales of its Force Touch controllers and other components should lift its earnings, so its forward P/E of 18 looks more reasonable. Analog Devices pays a forward dividend yield of 2.2%, has a payout ratio of 57%, and has hiked its payout every year since itsIPO in 2012.
Broadcom
Broadcom (NASDAQ: AVGO), the company formerly known as Avago, supplies Apple with power amplifier modules and film bulk acoustic resonator (FBAR) hexaplexers for three-band carrier integration. Pacific Crest Securities estimates that those components boosted Broadcom's content share from 25% in the iPhone 6 to 30% inthe iPhone 7.
Broadcom has a negative P/E due to acquisition expenses and earnings distortion relatedto Avago's purchase of the "old" Broadcom last February. But looking ahead, Broadcom trades at 14 times forward earnings, which is a below-average multiple for a broad line semiconductor company. Broadcom pays a forward yield of 1.9%, and the company has raised its dividend annually forseven straight years.
Look beyond Apple and dividends...
These five companies are all Apple suppliers with decent dividends, but investors who are interested in investing in these stocks need to understand the other headwinds that they face.
Qualcomm's chipmaking and licensing businesses all face tremendous pressure due to competition, regulatory probes, and major legal clashes with Apple. TI and Broadcom both rely on other industries for growth, which may or may not offset their iPhone gains. Analog Devices could eventually face competition from other capacitance sensor controller makers. Therefore, investors should fully understand these risks before buying these stocks for their dividends or exposure to Apple's supply chain.
10 stocks we like better than BroadcomWhen investing geniuses David and Tom Gardner have a stock tip, it can pay to listen. After all, the newsletter they have run for over a decade, Motley Fool Stock Advisor, has tripled the market.*
David and Tom just revealed what they believe are the 10 best stocks for investors to buy right now... and Broadcom wasn't one of them! That's right -- they think these 10 stocks are even better buys.
Click here to learn about these picks!
*Stock Advisor returns as of February 6, 2017
Leo Sun owns shares of Qualcomm. The Motley Fool owns shares of and recommends Apple and Qualcomm. The Motley Fool has the following options: long January 2018 $90 calls on Apple and short January 2018 $95 calls on Apple. The Motley Fool recommends Broadcom and Intel. The Motley Fool has a disclosure policy.