The 5 Best Dividend Stocks for Beginning Investors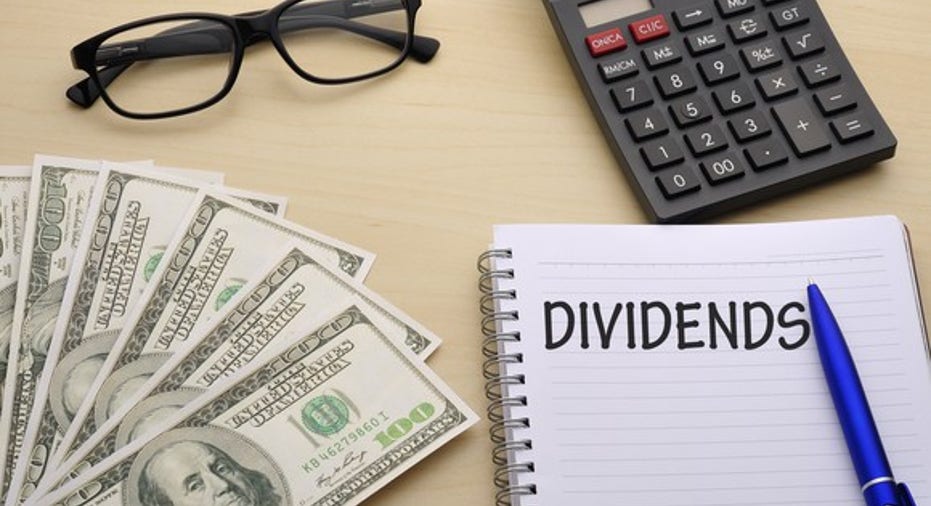 Are you new to investing in stocks thatpay dividends? If so, you need to know that not all dividend-paying stocks are created equal. That's why it is important to be highly selective about which income stocks you choose to buy.
In order to point you in the right direction, we asked a team of Fools to highlight a dividend stock that they feel is a great stock for a beginner. Read on to see why they picked AT&T (NYSE: T),Apple (NASDAQ: AAPL),Anheuser-Busch InBev(NYSE: BUD), Mastercard(NYSE: MA), andJPMorgan Chase(NYSE: JPM).
Image source: Getty Images.
Don't drop the call from this stock
Dan Caplinger (AT&T): Beginning investors do best when they can invest in companies with simple business models, and it's hard to get simpler than what AT&T does. The company that brought America the telephone is now most popular for its wireless telecommunications network, but the principle of how AT&T makes money is still the same: build up a high-quality communications infrastructure and charge customers a monthly subscription fee for using it. That business model has served AT&T for decades, and it currently is what drives the telecom giant's 4.6% dividend yield. Moreover, AT&T has an impressive streak of dividend performance, having raised its annual payout each and every year going back 33 consecutive years.
Some investors worry that AT&T's dividend dominance could come to an end. Competition in U.S. wireless telecom is fierce, and some of the company's rivals are offering services similar to what AT&T has at lower prices. Yet the telecom giant has been down this road before, and one of the things that led to the pioneering of wireless technology was the fact that consumers were no longer satisfied with landline-based local and long-distance calling restrictions. It's uncertain what the next big innovation in telecom will be, but AT&T has a fighting chance at being the company behind it, and investors can count on the company remaining a viable competitor for years to come.
Apple's not just phoning it in
Rich Duprey (Apple): Few companies are so iconically ingrained in the landscape of technological achievements as is Apple, which seems to come to define a niche within its industry as soon as it turns its mind toward it. From its original Macintosh computers to the iPhone,Apple's innovations have been flipping the industry on its head for years.
And all along the way, analysts have doubted its ability to grow. Back in 2006, they questioned where Apple could go since its iPod had saturated the market, only to be shocked and awed by the introduction of the iPhone one year later. They're saying a lot of the same things today, that with iPhone sales on the decline, there might not be another technological rabbit to pull out of the hat.
Yet, although the iPhone does account for almost two-thirds of its total revenues, Apple has far more irons in the fire than it did a decade ago. It is no one-trick pony (or even just two or three tricks). The tech icon is advancing its Apple Pay mobile-payment and digital-wallet service, which, by the way, can be used with your iPhone, iPad, Mac, and even the Apple Watch (yet another of the company's advancements -- in wearables).
In particular, the services segment has grown to become Apple's second largest revenue generator behind the iPhone, accounting for more than $24 billion in total sales last year. Services include not only Apple Paybut also iTunes and its app store, as well as iBooks and Apple Music. While they likely won't ever reach a percentage of revenue proportional to that of Apple's tech gadgets, services are likely to hold an increasingly important role in driving the company forward.
Because Apple's cash balance has continued to grow, the company made the decision to start paying a dividend in 2012. The current quarterly payout is $0.57 per share, giving the company a yield of 1.68%. That's not especially robust, but no laggard either, and investors have every right to be confident it will continue for many years to come.So a dividend stock as integral to the tech industry as is Apple is arguably a basic building block for a well-rounded, growing portfolio.
Cheers to a high yield
Brian Feroldi(Anheuser-Busch InBev): One smart way for new investors to get started with dividend-paying stocks is to buy shares of a company that sells products they know well. If you're a beer drinker, the odds are quite good that you are already familiar with several of Anheuser-Busch InBev's brands. Thanks to the recent acquisition of SABMiller, AB InBev now owns a portfolio of more than 500 beers. This includes 18 brands that generate more than $1 billion in annual sales, such as Stella Artois, Modelo Especial, Corona, Beck's, and Bud Light.
One reason that I think AB InBev is a smart buy right now is that the company is on the verge of driving profit growth through simple cost-cutting. As of the fourth quarter, management believes that it can cut about $2.8 billion in costs out of its business through merger-related synergies. The company has already delivered more than $800 million in cost savings thus far and expects the remainder to be realized over the next few years.
Why we wait for those cost savings to be realized, investors can enjoy the company's generous dividend. At current prices, the company's yield is just over 3%, which is about 50% higher than the S&P 500 in general. Better yet, the company's shares have fallen about 20% from their52-week high over macroeconomic concernsin Brazil. I think the concerns are overblown and they are offering potential shareholders a chance to buy an industry leader at a discount.
WhileAB InBev's size will likely prevent it from putting up big growth numbers, this company looks poised to dominate the global beer market for decades to come. That makes it a great choice for new dividend investors.
It may be No. 2, but it's a long-term dividend-growth winner
Jason Hall(Mastercard): Mastercard and rival Visaare by far the two dominant companies in electronic-payments processing. Between the two of them, they handle a huge percentage of global credit and debit card transactions, processing payments for millions of merchants in hundreds of countries around the world.
And while Visa is easily the much bigger of the two, there is more than enough room for both companies -- and others -- to ride the trend of electronic-payments growth that's happening around the world. And make no mistake, there's a lot of growth set to happen in coming decades.This is because electronic payments, as commonplace as they may be in many developed countries, still make up only a small fraction of global transactions.
Two major trends are set to change that. First, mobile technology is changing the way people all over the world interact with one another, and how they pay for things. Both Visa and Mastercard are central to mobile payments, with their processing networks connecting merchants and financial institutions.Second, the global middle class could be 2 billion people bigger than it is today. That's a lot more consumers who will grow up using digital currency.
Combined, these two trends position Mastercard to be a wonderful long-term dividend growth stock. Its current 0.7% yield may not look like much today, but with a couple of decades of market expansion and cash flow growth, those payouts are likely to be much, much bigger.
A dividend stock you can learn from
Jordan Wathen(JPMorgan): A good stock for beginning investors is one that you can learn from, and that you'll benefit from following over time. For exposure to the financial world, there are few better than JPMorgan.
Jamie Dimon has served as CEO of JPMorgan ever since it purchased Bank One in 2004, and he's used his position to explain to the world what makes a great bank in his annual letter to shareholders. Never one to spare the details, he pens annual letters that frequently top 40 or even 50 pages, and explain in detail how he thinks about JPMorgan's role in the financial world. They also cover topics like projections and predictions about the future of the economy and banking.
With its hands in everything from consumer banking and credit card processing to corporate lending and investment banking, JPMorgan is a good way for investors to get introduced to every facet of the financial world. It's worth owning a small stake just to get your hands on each year's annual letter. Consider it an educational investment that pays a quarterly dividend, too.
10 stocks we like better than AppleWhen investing geniuses David and Tom Gardner have a stock tip, it can pay to listen. After all, the newsletter they have run for over a decade, Motley Fool Stock Advisor, has tripled the market.*
David and Tom just revealed what they believe are the 10 best stocks for investors to buy right now... and Apple wasn't one of them! That's right -- they think these 10 stocks are even better buys.
Click here to learn about these picks!
*Stock Advisor returns as of February 6, 2017
Brian Feroldi owns shares of Apple, Mastercard, and Visa. Dan Caplinger owns shares of Apple. Jason Hall owns shares of Apple and Mastercard. Jordan Wathen has no position in any stocks mentioned. Rich Duprey has no position in any stocks mentioned. The Motley Fool owns shares of and recommends Anheuser-Busch InBev NV, Apple, Mastercard, and Visa. The Motley Fool has the following options: long January 2018 $90 calls on Apple and short January 2018 $95 calls on Apple. The Motley Fool has a disclosure policy.