The 3 Most Important Drugs in Isis Pharmaceuticals' Pipeline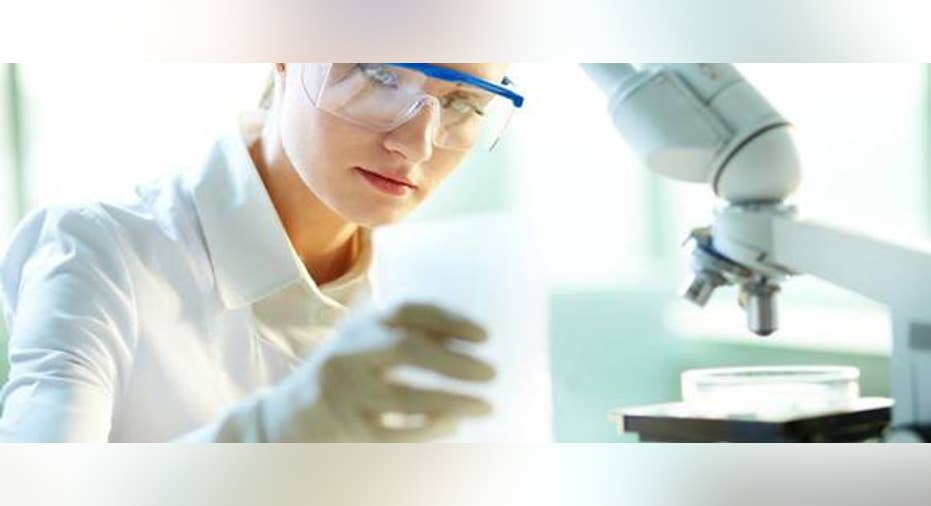 Image source: Isis Pharmaceuticals.
When it comes to predominantly clinical-stage biotech companies, arguably no company has a deeper pipeline of developing drugs than Isis Pharmaceuticals .
Isis' first approved product was Kynamro, a medicine given intravenously to patients with a genetic form of high LDL-cholesterol known a heterozygous familial hypercholesterolemia, or HoFH. Competition among this rare indication has heated up in recent years, making Kynamro more of an afterthought for Isis Pharmaceuticals and its partner Sanofi.
Isis Pharmaceuticals' three most important pipeline drugs The true meat and potatoes of Isis' $7 billion valuation lies with its 30 ongoing clinical studies. No, that's not a typo -- that's 30 opportunities for Isis and its antisense drug development platform to hit a home run. Deciphering which of these 30 opportunities are Isis' most important? Now that's the real challenge.
Although each approval could be important in its own right, I'd suggest the following three pipeline drugs are Isis Pharmaceuticals' most important.
Image source: Isis Pharmaceuticals.
Nusinersen First, let's consider nusinersen (previously known as ISIS-SMNrx), an antisense drug designed to treat spinal muscular atrophy (SMA) in infants and children. Isis and its partner, Biogen are running two separate phase 3 studies (one for infants, known as ENDEAR, and the other for children, known as CHERISH) with readouts expected in the 2016/2017 time frame.
Isis and Biogen initially forged their collaboration agreement all the way back in January 2012. Biogen handed over $29 million upfront to Isis and dangled an additional $45 million in development milestones. But, what Isis Pharmaceuticals' shareholders are really looking forward to is the $225 million in license fees and regulatory milestones the company could earn if nusinersen is approved.
Initial results for nusinersen have been extremely encouraging, which is good news, since the treatment options for SMA in children and infants are very limited. Phase 2 studies in infants tested nusinersen at both a 6 mg and 12 mg dose. Both demonstrated favorable improvements in median event-free age over similarly aged untreated infants, with nine of the 12 infants dosed in the 12 mg cohort alive without the need for permanent ventilation. Additionally, muscle function scores increased in 14 of the 16 dosed infants, with the highest increases observed in the 12 mg cohort.
An increase in muscle function scores was also observed in its open-label study in children, with the 3 mg, 6 mg, and 9 mg cohorts showing progressively higher muscle improvements as the dose escalated. Furthermore, the six-minute walk test was performed on 10 ambulatory children, leading to a 24.4-meter mean improvement 12-to-16 months after baseline.
Peak annual sales estimates for nusinersen are all over the place on Wall Street, but the consensus seems to be that an approval would almost certainly lead to $1 billion or more in sales.
Image source: Isis Pharmaceuticals.
VolanesorsenSecondly, I'd suggest paying very close attention to Isis' in-house triglyceride-reducing experimental drug volanesorsen (previously known as ISIS-APOCIIIrx). Volanesorsen is designed to lower the production of the APOC-III protein, which is produced in the liver and is responsible for regulating triglyceride production. Excessive triglyceride levels can lead to cardiovascular disease or other serious health complications over the long run.
Currently, volanesorsen is being examined in two phase 3 studies: one to treat familial chylomicronemia syndrome, a disease often characterized by triglyceride levels in excess of 2000 mg/dL, and the other for familial partial lipodystrophy. (Isis is still in the planning stages of its phase 3 study for FPL.) Approvals in either indication probably wouldn't generate blockbuster results for volanesorsen on their own, but they could open the door for the drug to work its way into a role of treating high-triglyceride patients not caused by genetic factors. That's where the bulk of volanesorsen's potential lies.
In a previously conducted open-label phase 2 study on three FCS patients, all three saw their triglyceride levels reduced to less than 500 mg/dL, a level which lowers the risk of pancreatitis or cardiovascular disease. A separate study conducted in patients with high triglyceride levels and type 2 diabetes (a common occurrence in FPL patients) demonstrated that volanesorsen reduced APOC-III protein levels by 88% and lowered triglycerides by 69%, with a corresponding increase of 42% in HDL-cholesterol (the good kind) after 13 weeks.
Expect top-line phase 3 data for FCS patients in 2016 or 2017.
Image source: Isis Pharmaceuticals.
ISIS-FXIrx Finally, you'll want to monitor Isis Pharmaceuticals' progress in developing ISIS-FXIrx, a clotting disorder drug designed to reduce the production of Factor XI in the liver. When overproduced, Factor XI increases the risk of blood clots within patients' blood vessels, whereas a reduction in Factor XI lowers this potential. Although plenty of anticoagulants are already on pharmacy shelves, these drugs are also associated with excess bleeding issues. Isis andBayer, its development partner for ISIS-FXIrx, believe their drug could provide a happy medium.
So far, Isis has completed a midstage study of ISIS-FXIrx, and will soon be looking to meet with the Food and Drug Administration to design a late-stage trial. This is important for Isis because Bayer ponied up $100 million upfront in order to license ISIS-FXIrx, and another $55 million from will be due from Bayer as it moves into late-stage development. Right now, development and regulatory milestones are Isis' only significant source of revenue.
In its previously reported phase 2 trial from December 2014, Isis' data showed a sevenfold lower incidence rate of venous thrombosis in patients undergoing total knee replacements compared to the cohort taking Lovenox. ISIS-FXIrx also demonstrated no increased risk of bleeding, unlike what's been witnessed in already approved anticoagulants.
If approved, ISIS-FXIrx could be looking at peak annual sales of around $4 billion.
Plenty of chances to hit home runsIsis Pharmaceuticals' shareholders understand the risk that a majority of the company's developing drugs could wind up failing. But, as long as one or two of the drugs with home run potential wind up succeeding, along with a handful of other approvals, Isis should have no problem continuing to monetize its drug platform through licensing partnerships and via the sale of approved products.
Is Isis' stock poised to head higher? That, of course, is the $64,000 question. A deep pipeline is great, but with a market cap of around $7 billion (and a highly speculative P/E ratio), the company will have to hit on all cylinders to justify its premium valuation. The next two years or so will be critical in terms of showing Wall Street and investors that it deserves it.
The article The 3 Most Important Drugs in Isis Pharmaceuticals' Pipeline originally appeared on Fool.com.
Sean Williamshas no material interest in any companies mentioned in this article. You can follow him on CAPS under the screen nameTMFUltraLong, track every pick he makes under the screen nameTrackUltraLong, and check him out on Twitter, where he goes by the handle@TMFUltraLong.The Motley Fool recommends Biogen and Isis Pharmaceuticals. Try any of our Foolish newsletter services free for 30 days. We Fools may not all hold the same opinions, but we all believe that considering a diverse range of insights makes us better investors. The Motley Fool has a disclosure policy.
Copyright 1995 - 2015 The Motley Fool, LLC. All rights reserved. The Motley Fool has a disclosure policy.