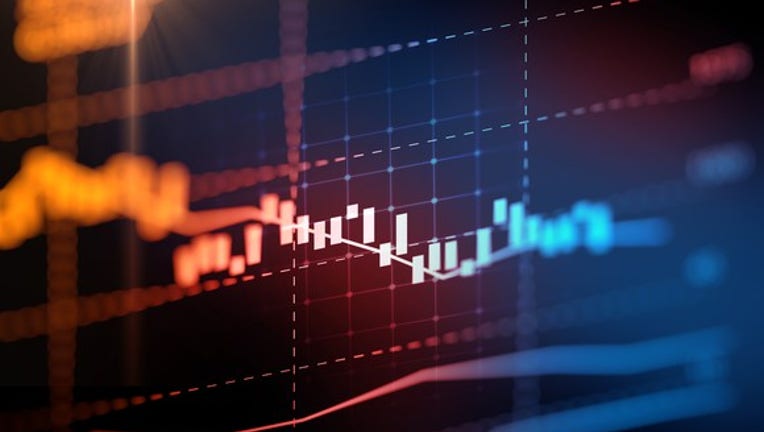 It might seem tough to find "cheap" stocks as the market hovers near historic highs. However, I recently screened for the lowest P/E consumer goods stocks on the market, and discovered that a few familiar names still trade at big discounts to the S&P 500. Let's take a closer look at three stocks at the bottom of that clearance bin.
Image source: Getty Images.
American Outdoor Brands
American Outdoor Brands (NASDAQ: AOBC), the company formerly known as Smith & Wesson, trades at just 8 times earnings -- less than half its industry average of 19. But unlike other companies with depressed valuations, American Outdoor Brands is generating impressive top and bottom line growth.
Last quarter, its revenue surged 63% annually to $233.5 million, and its earnings soared 172% to $0.68 per share. The company attributed that growth torobust orders of concealed carry handgunsand sporting rifles, market share gains, and diversification into adjacent markets like laser sights, accessories, and knives. Analysts expect American Outdoor's revenue to rise 28% this year, andfor its earnings to grow 35%.
But for fiscal 2017, American Outdoor's sales are only expected to rise 2%, and its earnings are expected to slip 6%. That's because under a Republican president and Congress, the threat of tighter gun control -- which sparked panic buying during the Obama years -- completely fades away. American Outdoor's expansion into new markets might partly offset those losses, but it will face tough year-over-year comparisons later this year.
Sportsman's Warehouse Holdings
Sportsman's Warehouse Holdings (NASDAQ: SPWH) is an outdoor sporting goods retailer that primarily operates in the Western United States and Alaska. The company emerged from Chapter 11 bankruptcy protection in 2009, and has posted ten consecutive quarters of positive revenue growth. Its revenue rose 13% annually to $217.2 million last quarter, and its earnings improved by a penny to $0.25 per share. The company attributed that growth to higher demand forfirearms, robust sales of clothing and footwear, the success of its loyalty program, and new store openings.
Analysts expect Sportsman's Warehouse's revenue and earnings to respectively rise 8% and 18% this year. While a slowdown in firearm sales could hurt, analysts still expect its revenue and earnings to respectively improve 12% and18% next year. That makes its trailing P/E of 11 -- which is much lower than the industry average of 25 -- look very cheap.
However, the company's revenue growth consistently outpaces its same-store sales growth (2.1% last quarter), indicating that it's propping up its revenue growth with new store openings. Those investments are weighing down its margins and gobbling up its free cash flow, and big problems could arise if its new stores underperform.
Sturm, Ruger & Co.
Gunmaker Sturm, Ruger & Co. (NYSE: RGR) suffers from the same problems as its rival American Outdoor Brands. Ruger's quarterly revenues have risen annually for five straight quarters, mainly due to gun control fears. Its revenue surged 34% annually to $161.4 million last quarter, and its earnings rose 66% to $1.03 per share. Analysts expect its revenue to rise 22% this year, and for its earnings to grow 39%.
Ruger attributed that growth to "stronger than normal seasonal industry demand," higher demand for new products, and thegreater availability of rimfire ammunition boosting demand for its 10/22 rifle and other rimfire firearms during the quarter. Based on those bullish comments, Ruger's trailing P/E of 12 looks pretty cheap.
The best-selling Ruger LCP. Image source: Sturm Ruger.
But looking ahead, analysts expect Ruger's revenue and earnings to respectively fall 9% and 15% in fiscal 2017, due to the same headwinds that American Outdoor faces. But Ruger's decline is expected to be steeper, since it lacks the non-core businesses which American Outdoor wisely invested in.
Should you buy these three low P/E stocks?
American Outdoor Brands, Sportsman's Warehouse, and Sturm Ruger all trade at very low multiples, but it's hard to recommend them as long-term investments.
American Outdoor and Ruger aren't likely to receive panic-buying boosts anytime soon, which makes them slow growth plays with weak top- and bottom-line growth. Sportsman's Warehouse looks like a decent retail play, but its dependence on store openings instead of same-store sales growth leaves it vulnerable to overexpansion -- which is tough to undo in the unforgiving retail industry.
10 stocks we like better than American Outdoor Brands Corporation When investing geniuses David and Tom Gardner have a stock tip, it can pay to listen. After all, the newsletter they have run for over a decade, Motley Fool Stock Advisor, has tripled the market.*
David and Tom just revealed what they believe are the 10 best stocks for investors to buy right now... and American Outdoor Brands Corporation wasn't one of them! That's right -- they think these 10 stocks are even better buys.
Click here to learn about these picks!
*Stock Advisor returns as of January 4, 2017
Leo Sun has no position in any stocks mentioned. The Motley Fool has no position in any of the stocks mentioned. The Motley Fool has a disclosure policy.