The 3 Drugs Powering Celgene to the Top of Your Portfolio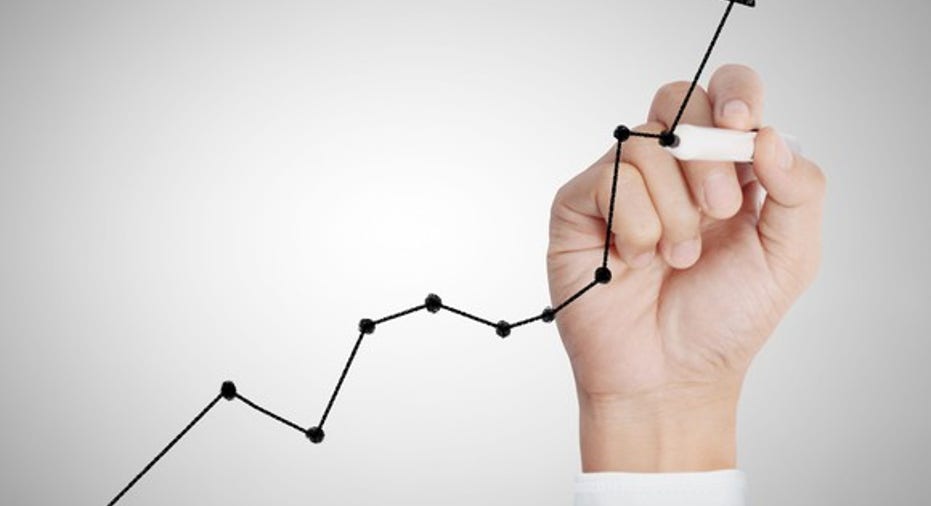 Celgene (NASDAQ: CELG) investors have had a good year, with shares of the company up a solid 18% in the past 12 months. This incredibly successful biotech boasts over 100 clinical trials studying over 25 different drugs. With all this going on, it can be tough to keep track of what drugs matter the most and where they currently stand.
Three drugs stand out as absolutely central to Celgene's success. It's worth taking a look back at these therapies that brought Celgene to where it is today, and at what those drugs might be doing tomorrow. Quickly, here are the most important drugs in Celgene's arsenal.
Revlimid
It is impossible to discuss Celgene without first discussing its blockbuster blood cancer drug Revlimid. First approved in the U.S. in 2005 as a treatment for anemia associated with myelodysplastic syndromes, this keystone drug has since racked up additional approvals in multiple myeloma and mantle cell lymphoma. In 2016, this single product posted sales of $7 billion -- accounting for 62% of Celgene's total revenues for the year. Possibly even more impressive, this was a 20% increase from sales in the prior year, and management has guided toward Revlimid sales of $8 billion to $8.3 billion in 2017 -- an increase of 14% to 18%. With protection from biosimilar competition until 2022, and much more room for expansion in European and Japanese markets, Revlimid is sure to have a long roadway of future growth ahead.
Image source: Getty Images.
Otezla
While Revlimid definitely takes the cake in terms of overall sales, Celgene has been making a stalwart effort to diversify its revenue streams into other areas. The result of this effort is Otezla, an autoimmune treatment first approved for psoriatic arthritis back in 2014. Though this drug has only been on the market for two years, it has already reached blockbuster status, posting revenues of just over $1 billion in 2016 -- up an eye-popping 116% since 2015. Such momentous increases cannot be sustained indefinitely, but with its U.S. patient-access footprint expanding, management has guided toward expected full-year 2017 revenues from Otezla of $1.5 billion to $1.7 billion. At the midpoint of the range, this would represent a full 60% year-over-year growth rate for what is already a blockbuster franchise.
Pomalyst
Pomalyst, also known as Imnovid in the EU, is an immunomodulatory therapy first approved in 2013 for relapsed/refractory multiple myeloma. Though not growing as quickly as Otezla, Pomalyst has still managed to post impressive numbers, and similarly reached blockbuster status last year with annual sales of $1.3 billion, up from $983 million in 2015. With the rising tide of doublet or triplet combinations in later-stage multiple myeloma patients, management expects that growth for Pomalyst will continue into 2017and has guided for annual sales of $1.6 billion -- a healthy year-over-year growth rate of 23%.
The best among the biotechs?
While the stock still trades at around 50 times 2016 earnings, I'd say that Celgene is easily the most attractive large-cap biotech around. All of its core franchises are experiencing healthy growth prospects -- not to mention what could potentially be the cherry on top, multiple sclerosis drug ozanimod.
Ozanimod recently met its primary endpoint in phase 3, could potentially file for FDA approval as early as the end of this year. With a potentially best-in-class safety profile, this multiple sclerosis drug could easily become Celgene's fourth blockbuster. Although analysts have pegged peak sales of ozanimod at $1 billion to $2 billion, at the rate of growth in the autoimmune market, they could be higher still.
Overall, Celgene has been soundly executing on its strategy to reach $21 billion in sales and earnings per share of $13 by 2020. Looks to me like Celgene's already-happy investors will just keep getting happier.
10 stocks we like better than CelgeneWhen investing geniuses David and Tom Gardner have a stock tip, it can pay to listen. After all, the newsletter they have run for over a decade, Motley Fool Stock Advisor, has tripled the market.*
David and Tom just revealed what they believe are the 10 best stocks for investors to buy right now... and Celgene wasn't one of them! That's right -- they think these 10 stocks are even better buys.
Click here to learn about these picks!
*Stock Advisor returns as of February 6, 2017
David Liang has no position in any stocks mentioned. The Motley Fool owns shares of and recommends Celgene. The Motley Fool has a disclosure policy.