The 3 Best E-Cigarette Stocks to Buy in 2017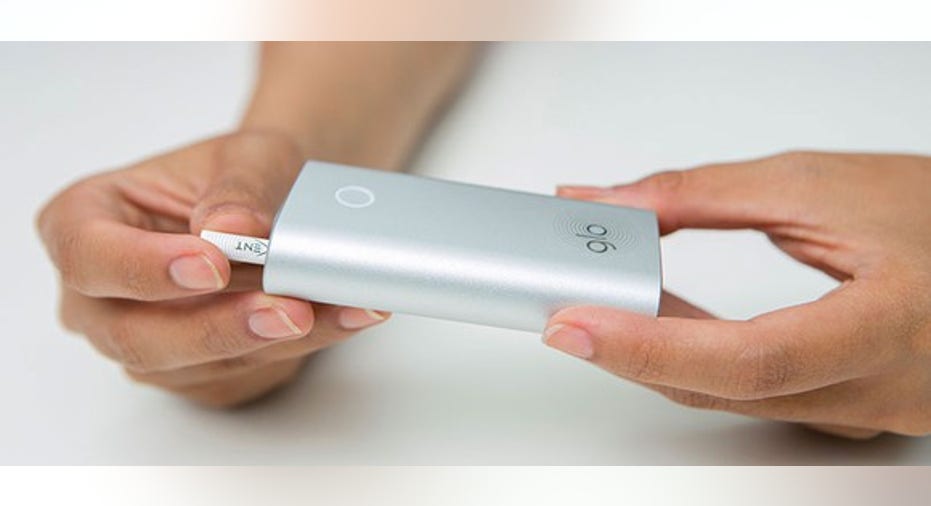 With industry consolidation still ongoing in the tobacco industry, and the close ties all the global cigarette giants have with one another, buying the stocks of just one or two gives you exposure to a full portfolio of combustible cigarette alternatives.
British American Tobacco (NYSEMKT: BTI), for example, is in the process of buying Reynolds-American (NYSE: RAI)(a company in which it already had a 42% stake) in no small part because of the latter's market-leading e-cigarette devices. Philip Morris International (NYSE: PM), which was once part of Altria (NYSE: MO), still has close ties with its former parent (and rumors abound that one may yet buy the other), and they continue to forge deals to globally market e-cig products together under the Marlboro brand.
Image source: Getty Images.
However, although it was an early entrant in the e-cigarette segment with its MarkTen brand, and thanks to its purchase of Green Smokes, Altria has always seemed something of an afterthought in the space.
So, given that buying any one stock is pretty much getting a two-fer, so let's see what the three e-cig leaders bring to the table.
British American Tobacco
When British American Tobacco completes its acquisition of Reynolds, it will vault ahead of Philip Morris to become the biggest tobacco company. It has several cigarette alternatives on the market now, but like many in the industry, it is betting that heat-not-burn (HNB) technology will be the next big advance in the niche.
Unlike traditional cigarettes, which of course burn tobacco to drive the flavor and nicotine to the smoker, or earlier versions of electronic cigarettes that heat a nicotine-infused liquid, HNB devices heat real tobacco to the point of creating a vapor that delivers the taste and nicotine to the user. Because that vapor doesn't contain the toxic chemicals released whentobacco is burned, they're a healthier alternative. And they provide manufacturers with a steady stream of recurring revenue since the tobacco-filled "cigarette" must be replaced after use.
Image source: British American Tobacco.
BAT rolled out its HNB product -- the iFuse glo -- first in Japan. The company noted in its preliminary earnings report that in the 10 weeks the iFuse glo has been on the market there, its consumables had quickly gained a 5.4% share. A worldwide launch is planned.
BAT is currently in 12 markets with its various e-cig devices -- it markets traditional and hybrid e-cigs under the iFuse brand too -- and it plans to double the number of markets where they're present this year with a goal of doubling them again in 2018.
It is marketing the glo's disposable Neostik cigarettes under the Kent brand, and has invested more than $1 billion in building a completely new next-generation product division.
Reynolds-American
Reynolds was an early player in the electronic cigarette game. It purchased blu eCig for $135 million in 2012 and built it into the biggest brand on the market with about 50% of the total share, then sold it to Imperial Tobaccoas part of a package deal to avoid anticompetitive issues when it purchased Lorillard.
By then, however, Reynolds was already investing heavily in its Vuse e-cig product, which has since become the market leader in the U.S. with a 38% share -- more than twice that of blu, which has fallen to 16%. Altria's MarkTen has slipped to third place with a 13% share.
Image source: Reynolds-American.
It is currently working on a new HNB device called Core, but Reynolds was actually first in this space too, having introduced the Eclipse back in the early 1990s, though it was ahead of its time and didn't go anywhere. It attempted to relaunch the product again in 2014, this time rebranding it as Revo, but that, too, came to naught. Whether it will have any more success with Core remains to be seen, but word is that this new technology that has piqued British American Tobacco's interest, and is one impetus for their merger.
Philip Morris
Global tobacco industry heavyweight Philip Morris International is also a leader in electronic cigarettes with its iQOS device, a rechargeable, pen-like device into which a short, cigarette-like product is inserted. Like BAT's Kent Neosticks, Philip Morris is marketing its consumable HeatSticks under the Marlboro brand. The device really changed how people viewed e-cigs -- which had begun to see their popularity wane -- because it relied upon real tobacco for flavor rather than a flavored e-liquid. Since it was closer to the smoking experience users were looking for, it quickly gained in popularity, and PM is urgently planning for "a smoke-free future."
Image source: Philip Morris International.
Philip Morris may quickly come to dominate the U.S. electronic cigarette market, and effectively stub out all competition, if it wins FDA approval for a "reduced-risk" designation. Though it seems obvious that e-cigs and vapor products generally would be less unhealthful than traditional cigarettes, manufacturers can't market them as a safer alternative without first showing proof to regulators that they really are less dangerous.
That's a lengthy and expensive process, one that only the biggest tobacco companies can afford. It's reported that PM's application was 2 million pages long, yet it may give Philip Morris the chance to be the first to earn the ability to tell consumers its e-cigs are safer, a development that could give it a huge competitive advantage and change howelectronic cigarettes are seen.
10 stocks we like better than Philip Morris InternationalWhen investing geniuses David and Tom Gardner have a stock tip, it can pay to listen. After all, the newsletter they have run for over a decade, Motley Fool Stock Advisor, has tripled the market.*
David and Tom just revealed what they believe are the 10 best stocks for investors to buy right now... and Philip Morris International wasn't one of them! That's right -- they think these 10 stocks are even better buys.
Click here to learn about these picks!
*Stock Advisor returns as of February 6, 2017
Rich Duprey has no position in any stocks mentioned. The Motley Fool has no position in any of the stocks mentioned. The Motley Fool has a disclosure policy.