The 3 Best Dividend Mutual Funds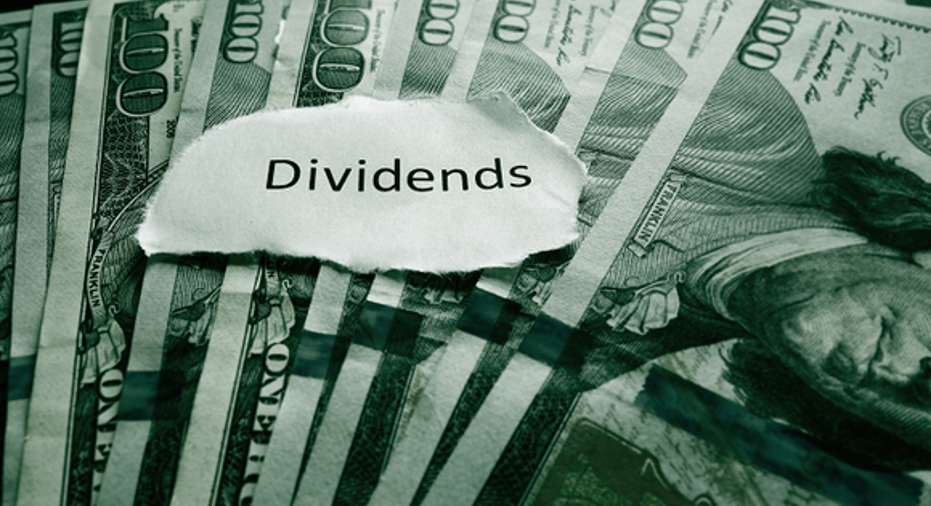 As interest rates rest near zero, investors are increasingly turning to specialty stock funds to generate income, but not all dividend funds are created equally. A good fund should create returns by appropriately balancing the need for income with a desire to preserve and grow investor's capital over time.
I looked for funds that met this criteria, ultimately assembling this list of mutual funds that generate attractive yield from safe portfolios of high-yield dividend stocks.
1. Vanguard Dividend Appreciation Index Fund
2. Vanguard High Dividend Yield Index Fund
3. T. Rowe Price Dividend Growth
These funds were selected for having low fees that won't eat up your dividend income (hence two Vanguard funds), and for finding dependable dividends, not necessarily the absolute highest (read: riskiest) yields. Below, I'll lay out the case for each fund in order of their appearance.
Vanguard Dividend Appreciation Index Fund
This fund tracks the NASDAQ U.S. Dividend Achievers Select Index, which is an index of American-listed stocks that have raised their dividends for 10 years in a row or more. But what it doesn't include is almost as important as what it does include. The fund broadly throws out high-yielding, but slow-growing real estate investment trusts and limited partnerships.
As a result, this fund has an impressive record of generating current yield and investing in companies with the potential for stock price appreciation. Notably, it selects stocks because they have increased their dividends, and have the potential to continue doing so, not because the stocks offer a high yield right now.
The fund has historically matched the performance of the S&P 500 Index, but done so with less volatility (the fund lost significantly less of its value during the financial crisis than the S&P 500). Plus, carrying an annual expense ratio of just 0.19% of assets, this fund still manages to deliver a market-matching dividend yield after fees.
Vanguard High Dividend Yield Index Fund
Investors looking for a little more current yield might enjoy this fund's twist on high yield. The fund yielded more than 3% at the time of writing, roughly 50% higher than the yield on the S&P 500 index.
Like the Dividend Appreciation fund, this fund also excludes REITs and MLPs. To make up for eliminating some of the highest-yielding industries, it selects its portfolio by ranking the remaining stocks by dividend yield, and weighting their size in the portfolio by market cap. The result is a portfolio that is dominated by higher-yielding large cap stocks like Microsoft,Johnson & Johnson, and Wells Fargo.
The fund seems to have figured out the right balance between current yield and capital appreciation. Not only does it yield significantly more than the broad market, it has also outperformed the S&P 500 index over the last 5 years by an average of about 0.8% annually. With an annual expense ratio of just 0.16%, this Vanguard fund won't break the bank, either.
T. Rowe Price Dividend Growth
This fund gets a spot on my list for truly living up to its name. Over the past 5 years, income produced by the Dividend Growth fund grew at a compounded rate of 14.5% vs. 13.3% for the S&P 500 and 12.8% for the Total Stock Market, evidence that its strategy is working.
In addition to finding stocks that grow their dividends faster than the market, the fund has also found stocks that appreciate at a rate faster than the index. Over the last 15 years, the fund has trumped the return of the S&P 500 by an average of about one percentage point annually, no small margin given the power of compounding.
The only downside to this dividend growth fund is that it is relatively light on current yield. It yields about 1.3%, a direct consequence of the fact that active management results in a higher expense ratio of 0.64% annually.
The article The 3 Best Dividend Mutual Funds originally appeared on Fool.com.
Jordan Wathen has no position in any stocks mentioned. The Motley Fool owns shares of and recommends Johnson & Johnson and Wells Fargo. The Motley Fool owns shares of Microsoft. Try any of our Foolish newsletter services free for 30 days. We Fools may not all hold the same opinions, but we all believe that considering a diverse range of insights makes us better investors. The Motley Fool has a disclosure policy.
Copyright 1995 - 2016 The Motley Fool, LLC. All rights reserved. The Motley Fool has a disclosure policy.