The 3 Best Big-Brand Stocks to Buy in 2017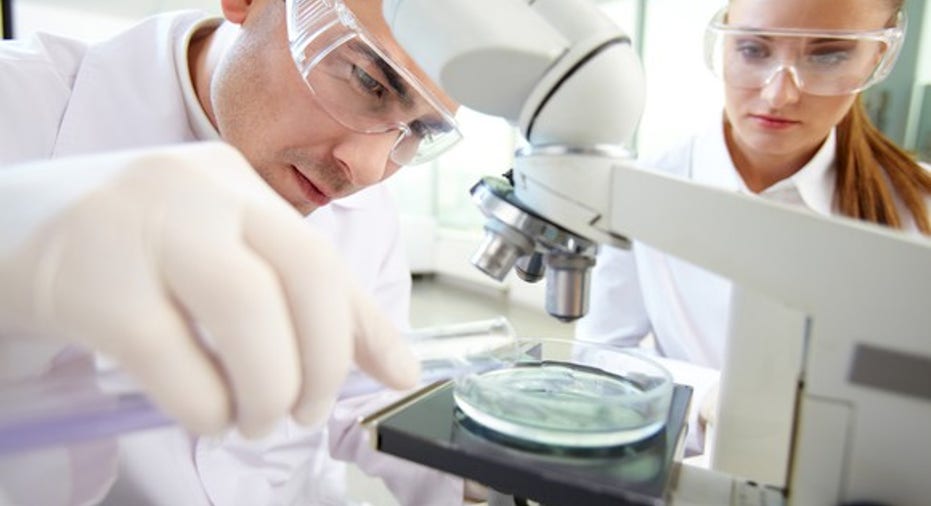 It's no coincidence that the most successful companies on the planet often control the world's most valuable brands. Intellectual property -- particularly globally recognized and trusted franchises -- delivers higher profits and a defensible market position that translates into a huge competitive advantage for big-brand stocks.
With that in mind, here's why global brand powerhousesWalt Disney (NYSE: DIS), Johnson & Johnson (NYSE: JNJ), and Procter & Gamble (NYSE: PG)deserve a top spot on investors' watch list for 2017.
Disney knows movies
If you spent any time at all in the movie theater last year, chances are good that you made a contribution toward Disney's record box office haul. The entertainment giant had four films that crossed $1 billion in global receipts (The Force Awakens, Captain America: Civil War, Zootopia, and Finding Dory) and one that came just shy of that awesome total (Jungle Book). With important help from each of its major studios -- Disney Pictures, Marvel, Disney Animation, Lucasfilm, and Pixar -- the company raked in nearly $8 billion in total box office to lead all industry rivals.
Image source: Disney.
That's how the company overcame weakness in its core media business to post 7% higher profits and a 6% boost in overall revenue in 2016. In fact, it was the sixth straight year that Disney has used its deep portfolio of global brands to power record operating results.
Fiscal 2017 likely won't improve on those figures, despite strong showings so far for Rogue One, Moana, and Beauty and the Beast. Net income fell by double digits last quarter due to plunging results at both the consumer products division and the theater segment. Yet that drop was driven by an unusually strong prior-year period that benefited from the core Star Wars franchise relaunch. Disney has another chapter in that franchise set to captivate global audiences starting in September, which is why executives expect the company to quickly return to its record growth streak in fiscal 2018.
Johnson & Johnson's $9 billion moat
There's no better stock an investor can pick to gain broad exposure to the healthcare industry than Johnson & Johnson. With one purchase, you get to own the sixth-biggest biotech company in the world, the fifth-largest pharmaceutical business, and the sixth-largest consumer healthcare company. That diversity helps explain why the business behind the Band-aid, Tylenol, and Listerine brands has produced incredible returns for investors over the long term.
Image source: Getty Images.
Johnson & Johnson isn't simply resting on those past intellectual property wins. Instead, with an annual research and development budget of $9 billion, the company is aggressively investing in products that will power its next phase of growth. Last year alone it achieved 243 drug approvals even as its current portfolio posted a double-digit spike in sales.
Roughly 25% of revenue last year came from products that Johnson & Johnson has introduced over the past five years, which provides assurance for investors that this 130-year-old business can stay relevant to shifting healthcare needs around the world.
Procter & Gamble's stronger portfolio
Procter & Gamble shares have recently climbed back into Wall Street's good graces after the company announced its second straight quarter of surprisingly strong sales growth. P&G, which has struggled for the past two years to protect market share for consumer brands like Gillette razors and Olay beauty products, is now standing out from industry peers by raising its sales outlook despite the overall weak selling environment.
That's strong evidence that the portfolio reboot process that saw it cleave 100 product lines from its business is starting to show results. Executives believe the slimmer portfolio, because it is heavy on dominant brands like Tide detergent and Bounty paper towels, will deliver faster overall growth at a higher profit margin in the years ahead.
While they wait for those gains to show up in operating results, P&G shareholders can sit back and collect from one of the market's most generous capital return programs, including $22 billion of share repurchases and dividends in fiscal 2017 alone.
10 stocks we like better than Procter and GambleWhen investing geniuses David and Tom Gardner have a stock tip, it can pay to listen. After all, the newsletter they have run for over a decade, Motley Fool Stock Advisor, has tripled the market.*
David and Tom just revealed what they believe are the 10 best stocks for investors to buy right now... and Procter and Gamble wasn't one of them! That's right -- they think these 10 stocks are even better buys.
Click here to learn about these picks!
*Stock Advisor returns as of February 6, 2017
Demitrios Kalogeropoulos owns shares of Walt Disney. The Motley Fool owns shares of and recommends Johnson and Johnson and Walt Disney. The Motley Fool has a disclosure policy.