The 2 Numbers to Watch in Harley-Davidson Inc's Earnings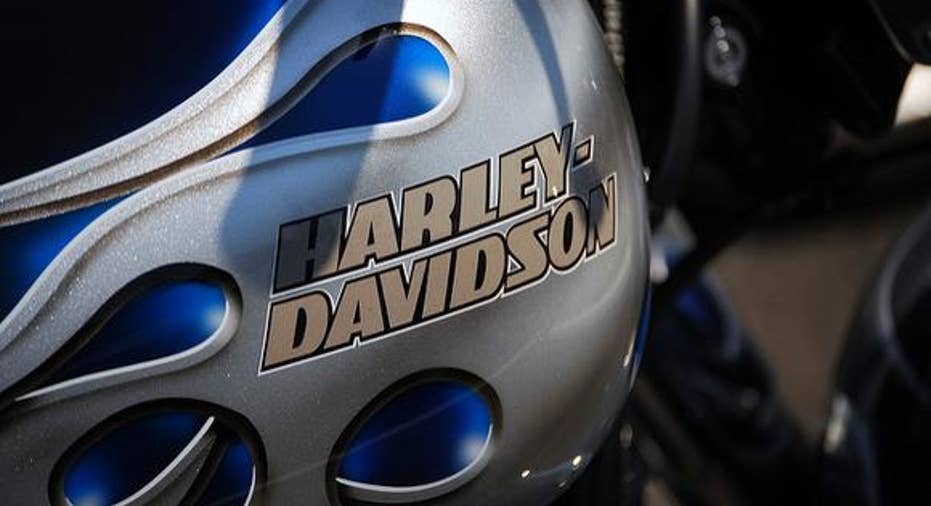 Harley-Davidson may be heading for a spectacular flameout when it reports earnings on Tuesday. Image source: Scottvia Flickr.
There are really only two things investors need to look for when Harley-Davidson reports first-quarter earnings on Tuesday, April 19: sales and shipments. The motorcycle manufacturer has seen sales skid in recent periods, and has resorted to some questionable tactics when it comes to shipments, at least in the fourth quarter of the past two years.
With the first and second quarters of any fiscal year comprising the vast bulk of its sales and shipments -- more than half of the former and more than 60% of the latter -- it will be important to see how the start of 2016 is shaping up for the big-bike maker.
First, let's benchmark where Harley-Davidson has been to determine where it's heading. Here is how the motorcycle manufacturer did last year:
Q1 2015 Results
Metric
Motorcycles
% Chg.
Worldwide Retail Sales
56,661
(1.3)
U.S. Retail Sales
35,488
(0.7)
Worldwide Shipments
79,589
(1.4)
U.S. Shipments
56,664
4.4
Revenues
$1.511 billion
Earnings per Share
$1.27
Data source: Harley-Davidson SEC filing.
Harley-Davidson said it expects to ship between 78,000 and 83,000 motorcycles in the first quarter, which would equate to anywhere from a 2% decline to a 4% gain, a fairly broad gap through which it can ride one of its hogs. But that also means, with its anticipated shipment of between 269,000 and 274,000 motorcycles across all of 2016, the first quarter alone is going to account for 30% of all sales this year.
Analysts, though, have begun casting doubt on whether Harley-Davidson can achieve its sales goals. While the consensus view is that revenues will decline by a similar amount to what it experienced last year, an analyst at ITG Research estimates the big-bike maker's quarterly U.S. retail sales tumbled by 7%, to 32,995 motorcycles. That would mark its lowest point in recent memory, closer to its performance in the first quarter of 2011, when Harley-Davidson hit rock bottom and shipped only 31,691 bikes in the U.S.
Needless to say, that's a rather astonishing forecast if it pans out, but it builds on another prediction made by an analyst who said rival Polaris Industries is stealing market share from Harley. The big-bike maker still owns half the U.S. market for motorcycles over 601 cubic centimeters -- it estimates it owns 51.4% of the market, to be precise -- but the revival of the Indian Motorcycle brand has really clicked with bike buyers this time, and the losses in sales and shipments Harley-Davidson has been experiencing seem to have largely transferred to Polaris and Indian.
Polaris reported a 33% increase in motorcycle sales during the fourth quarter -- remember, that's when Harley was saying sales fell 3.4% -- and surged 67% for all of 2015. It also didn't need to resort to any of the fancy financial gymnastics Harley used to make its numbers appear better than they were. Polaris reported that, while the 900 cc-and-above bike category declined by high-single-digit percentages in the fourth quarter, retail demand for Indian and Slingshot three-wheelers rose by low single digits (the overall results were dragged lower by big drops for its Victory bikes).
Harley-Davidson still has a comfortably padded market-share lead over Polaris Industries, but it's clear the iconic bike maker is now glancing occasionally into its mirrors to see if there is an Indian in view. Its first-quarter results will likely give investors an idea of when we just might expect to see this become a much closer horse race than it currently is.
The article The 2 Numbers to Watch in Harley-Davidson Inc's Earnings originally appeared on Fool.com.
Rich Duprey has no position in any stocks mentioned. The Motley Fool owns shares of and recommends Polaris Industries. Try any of our Foolish newsletter services free for 30 days. We Fools may not all hold the same opinions, but we all believe that considering a diverse range of insights makes us better investors. The Motley Fool has a disclosure policy.
Copyright 1995 - 2016 The Motley Fool, LLC. All rights reserved. The Motley Fool has a disclosure policy.