The 2 Biggest Threats to Barracuda Networks Inc Stock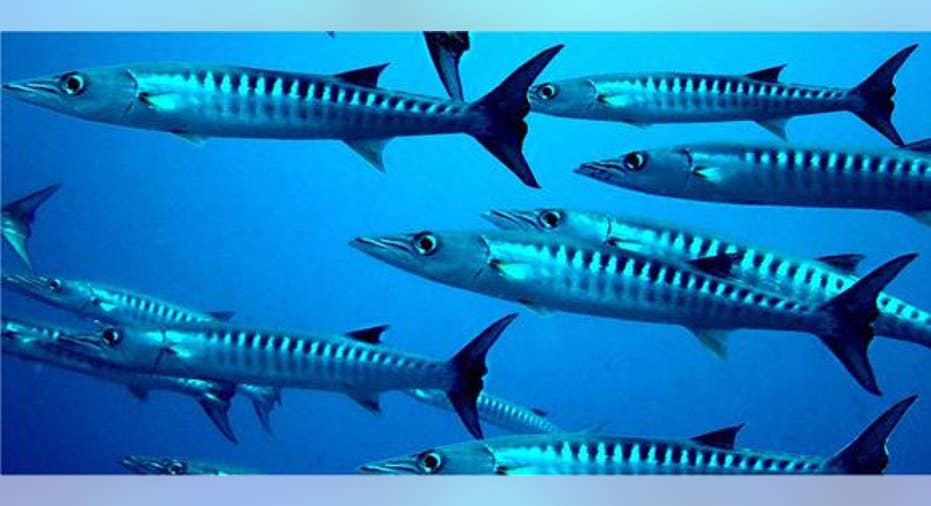 I recently weighed the pros and cons of buying shares of security and storage appliance vendor Barracuda Networks . In that article, I concluded that Barracuda would likely be marginalized by larger companies, which would cause billings and subscriber renewals to decline. It also seemed like the company has thrown in the towel by trying to sell itself, but a potential suitor has yet to emerge.
With its fiscal fourth quarter earnings report right around the corner, we should take a look at the two biggest threats facing Barracuda today, and whether or not those challenges will cause it to miss expectations.
Image source: Pixabay
1. Bigger security and storage playersThe biggest threat to Barracuda today is competition. The company is fairly small, with an enterprise value of $680 million, yet its revenue is growing at a much slower rate than bigger direct competitors in the security space like Palo Alto Networks and Imperva . Barracuda's quarterly revenue has risen between 14% to 19% annually over the past four quarters, compared to more than 50% growth forPalo Alto and around 40%for Imperva. Barracuda expects sales to rise just 11% to 14% for the current quarter.
In its most recent 10-K filing, Barracuda warns that the company faces "intense competition in the security and storage markets" and that it expects "competition to increase in the future from larger, well-established competitors and new market entrants." The company classifies these competitors into two groups. The first group consists of "independent network security, storage and application delivery vendors" like Imperva, Palo Alto, Check Point Software, and F5 Networks. The second group includes "diversified IT suppliers" like Ciscoand Hewlett-Packard Enterprise.
Barracuda warns that many of these larger players "have acquired large security specialist vendors in recent years." Cisco, for example, now bundles networking hardware and security solutions into its UCS (unified computing systems) for data centers. Hewlett-Packard acquired Aruba Networks last year to complement its enterprise storage business with networking hardware and services. These moves make it tough for any cybersecurity company which isn't classified as a "best in breed" solution to remain competitive. To make matters worse, Barracuda is heavily dependent on sales of physical storage and security appliances -- a market which is losing ground to virtual and cloud-based solutions.
2. A lack of suitorsBarracuda's most attractive quality is its low enterprise value and valuation. Its EV/sales ratio of 2.2 is considerably lower than Palo Alto's ratio of 10.9 and Imperva's ratio of 5.2. That's probably why the company reportedly started working with Morgan Stanley in February to find a buyer. Unfortunately, Barracuda is a slow-growth underdog in a market that values high-growth "best in breed" leaders.
While it's true that a market consolidation of the fragmented security and storage market will likely occur in the near future, there are also simply more promising targets for buyers to consider. FireEye, which offers a "best in breed" threat prevention solution certified by the Department of Homeland Security, currently trades below its IPO price with an enterprise value of $2.3 billion. Persistent rumorshave suggested that Cisco or Hewlett-Packard could acquire it in the near future. Back in January, Check Point was reportedly holding acquisition talks with CyberArk, another "best in breed" player whichprotects privileged accounts for 40% of the Fortune 100 companies. CyberArk has an enterprise value of just $930 million and is profitable on a GAAP basis -- unlike Barracuda, which will likely remain unprofitable for the foreseeable future.
With higher-growth companies like FireEye and CyberArk topping larger companies' list of potential security-related acquisitions, Barracuda simply doesn't seem like a great deal. If Barracuda doesn't get acquired, it could give up most of its 50%+ gains from the past three months, which were mainly fueled by those buyout hopes.
The key takeawayBarracuda is a company that faces serious headwinds which won't dissipate anytime soon. Contrarian investors who are looking for signs of a turnaround should see if its renewal rate -- which hit its lowest level since going public last quarter -- improves and billings growth turns positive. If it fails to accomplish both things when it reports earnings on April 26, investors should steer clear of this troubled stock.
The article The 2 Biggest Threats to Barracuda Networks Inc Stock originally appeared on Fool.com.
Leo Sun has no position in any stocks mentioned. The Motley Fool owns shares of and recommends Check Point Software Technologies and FireEye. The Motley Fool recommends Cisco Systems, CyberArk Software, and Palo Alto Networks. Try any of our Foolish newsletter services free for 30 days. We Fools may not all hold the same opinions, but we all believe that considering a diverse range of insights makes us better investors. The Motley Fool has a disclosure policy.
Copyright 1995 - 2016 The Motley Fool, LLC. All rights reserved. The Motley Fool has a disclosure policy.