The 2 Big Reasons Valeant Pharmaceuticals Intl. Inc., Shares Are Down 80% in 2016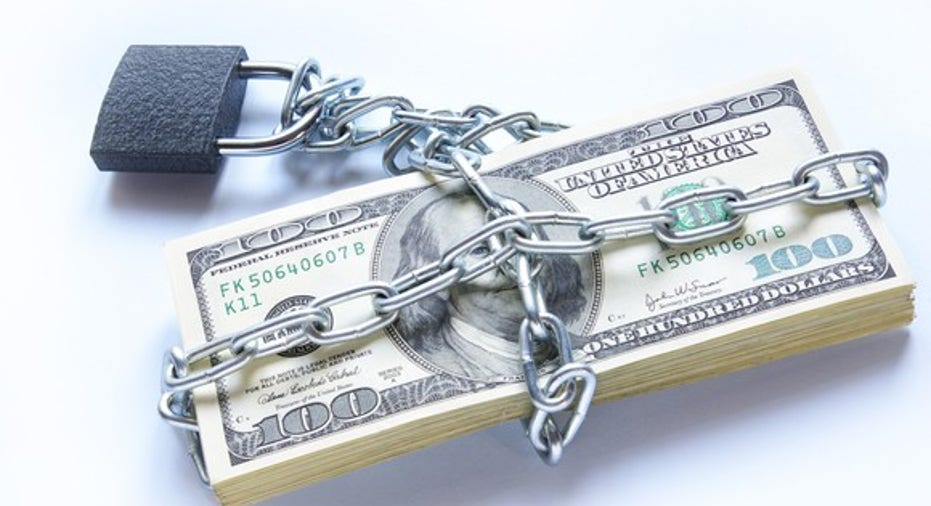 Image source: Getty Images.
What: Shares of Valeant Pharmaceuticals , a pharmaceutical company that's primarily used mergers and acquisitions to grow its product portfolio, have imploded in 2016 and are down 80% year to date, according to data from S&P Global Market Intelligence. The source of Valeant's woes can be traced to two big concerns.
So what: The first issue plaguing Valeant is the multiple probes into its pricing practices. You can certainly point the finger at "Pharma Bad Boy" Martin Shkreli and Turing Pharmaceuticals for drawing the ire of legislators concerning drug acquisitions and subsequent price hikes, but lawmakers have recently turned their attention to Valeant's pricing model. If you recall, Valeant acquired cardiovascular drugs Nitropress and Isuprel in February 2015 and boosted their respective prices by 525% and 212% without changing the formulation or manufacturing process. Drug developers count on pricing power (among other things) to drive growth, so losing its ability to raise prices could prove detrimental to Valeant's growth strategy.
The other concern can be traced to the $31.3 billion in debt currently on Valeant's balance sheet. When Valeant was going M&A crazy and using debt to finance its deals, it was able to keep its profits soaring and its lenders happy. However, with its pricing practices under scrutiny, and the company finding $58 million in improperly recognized revenue in fiscal 2015 from its now-former drug distributor Philidor Rx Services, Valeant wound up delaying the filing of its annual report and Q1 2016 report. Both reports were eventually filed (albeit late), but both times it triggered default notices from lenders. Long story short, with Valeant's ability to borrow and make deals essentially cut off, it's become apparent that Valeant's debt is a major liability to its future, and it may be forced to sell some of its assets to bring its debt down to more manageable levels.
Image source: Getty Images.
Now what: As I've said previously, and as I'll reiterate again, things don't look good for Valeant. The stock market hates uncertainty, and there may not be a company with a more uncertain near-term outlook than Valeant.
The bigger issue for the company is how it'll bring its debt down to manageable levels without completely ransacking its future growth prospects. Some Wall Street pundits have suggested that Bausch & Lomb, arguably Valeant's most prized asset, could fetch as much as $20 billion in a sale. A sale of Salix Pharmaceuticals with irritable bowel syndrome drug Xifaxan could also generate multiple billions of dollars. However, Valeant isn't in a position of strength when it comes to bargaining power. While CEO Joseph Papa has made it clear that Valeant would sell core assets if the price is right, I highly doubt it peers would get into a bidding war with Valeant clearly in distress.
And even if Valeant does move its core assets and reduces its debt by 50% to 75%, its ability to service its remaining debt could be challenged by giving up too much in future growth prospects. Valeant's debt is bound by covenants that require it to maintain certain EBITDA-to-interest cost ratios. If it were to sell Bausch & Lomb or other high-margin assets, it could still default on its remaining debt covenants by not generating enough in EBITDA.
Valeant's long-term future is also challenged by its ongoing probes. It's simply unclear what sort of pricing power Valeant will possess moving forward.
My suggestion, even with the company trading at a microscopic P/E ratio, would be to keep your money safely away from Valeant until we see discernable balance sheet improvements.
The article The 2 Big Reasons Valeant Pharmaceuticals Intl. Inc., Shares Are Down 80% in 2016 originally appeared on Fool.com.
Sean Williamshas no material interest in any companies mentioned in this article. You can follow him on CAPS under the screen nameTMFUltraLong, and check him out on Twitter, where he goes by the handle@TMFUltraLong.The Motley Fool owns shares of and recommends Valeant Pharmaceuticals. Try any of our Foolish newsletter services free for 30 days. We Fools may not all hold the same opinions, but we all believe that considering a diverse range of insights makes us better investors. The Motley Fool has a disclosure policy.
Copyright 1995 - 2016 The Motley Fool, LLC. All rights reserved. The Motley Fool has a disclosure policy.