The 1 Number Bank of America Investors Should Be Watching For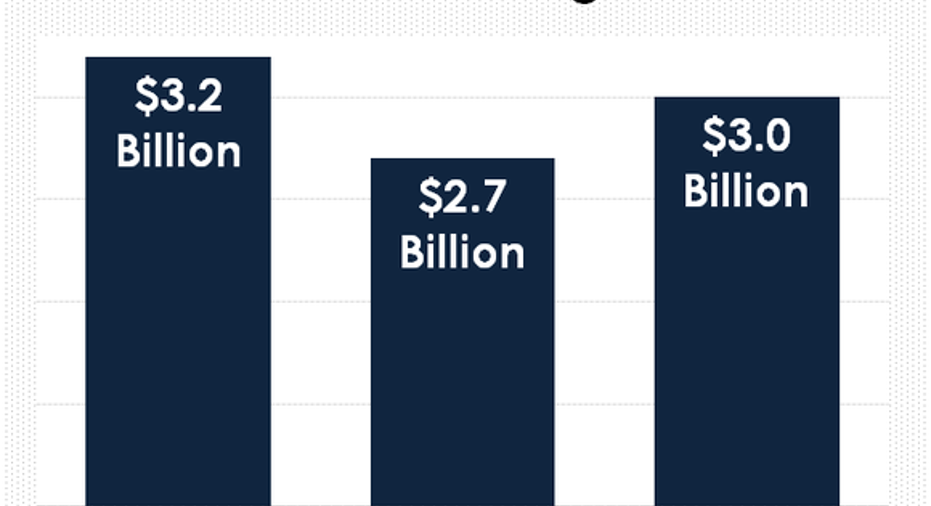 Image source: iStock/Thinkstock.
When Bank of America (NYSE: BAC) reports fourth-quarter earnings on Jan. 13, there's one number that shareholders should keep in the back of their heads: $5.5 billion. This is how much the North Carolina-based bank should be earning on a quarterly basis after deducting dividends on preferred stock.
Why $5.5 billion?
This isn't a random number. It corresponds to Bank of America's goal of generating a 1% return on assets, meaning that its annual net income divided by its total assets equals 1%. This is a standard benchmark in the bank industry that represents the bare minimum a well-run bank should earn in a typical year/quarter.
It's almost certain that Bank of America won't actually earn $5.5 billion in the fourth quarter. That's too optimistic. Its net income in the same quarter last year, less dividends on preferred stock, came to only $3 billion. And in the fourth quarter of 2014 it was just $2.7 billion.
Data source: Bank of America. Chart by author.
If Bank of America were to earn $5.5 billion in the current quarter, then, it'd mark an 83% increase over the same period last year. Such a huge jump in such a short amount of time isn't realistic.
Yet, Bank of America is headed in the right direction. Its net income in the past two quarters -- the second and third quarters of 2016 -- has come in above $4.4 billion. And given that it's now put essentially all of its legal liabilities related to the financial crisis in the rearview mirror, shareholders in the $2.2 trillion bank are safe to expect its earnings to continue improving.
Two catalysts that will drive B of A's earnings
One thing that will help are higher interest rates. In Bank of America's latest quarterly filing, its 10-Q, it estimates that a 100 basis point increase in short- and long-term interest rates will translate into $5.3 billion in additional net interest income over the following 12 months, almost all of which should fall to the bottom line.
Rates have since moved in this direction. Long-term rates shot up by right around 100 basis points in the wake of the presidential election. The Federal Reserve then did its part in December by raising the fed funds rate, the primary short-term interest rate benchmark in the United States, by 25 basis points.
Data source: Federal Reserve Bank of St. Louis. Chart by author.
Additionally, even though Bank of America has reduced its annual core noninterest expenses by $15 billion since its chairman and CEO Brian Moynihan took over, it's committed to cutting this even further. Moynihan announced on the bank's second quarter conference call that its goal is to reduce its annual noninterest expenses to $53 billion by 2018. That's $3 billion less than it's spent over the past 12 months.
It will take time for these catalysts to fully materialize on Bank of America's income statement, but as they do it'll continue to close in on its earnings target of $5.5 billion a quarter.
10 stocks we like better than Bank of America When investing geniuses David and Tom Gardner have a stock tip, it can pay to listen. After all, the newsletter they have run for over a decade, Motley Fool Stock Advisor, has tripled the market.*
David and Tom just revealed what they believe are the 10 best stocks for investors to buy right now... and Bank of America wasn't one of them! That's right -- they think these 10 stocks are even better buys.
Click here to learn about these picks!
*Stock Advisor returns as of Nov. 7, 2016
John Maxfield owns shares of Bank of America. The Motley Fool has no position in any of the stocks mentioned. The Motley Fool has a disclosure policy.