Thanksgiving Travel to Hit Post-Recession High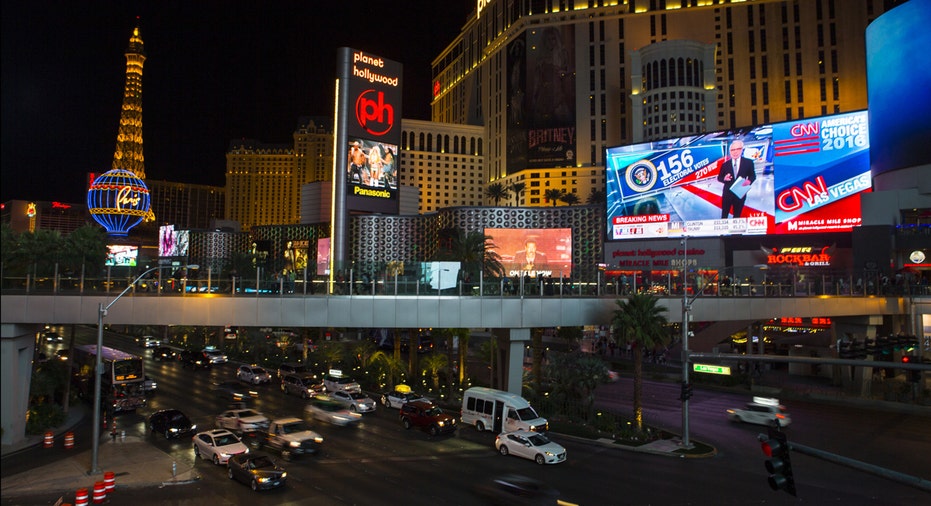 An estimated 48.7 million Americans plan to travel during the Thanksgiving holiday weekend, the highest number since the 2008 financial crisis.
AAA said Tuesday its forecast reflects a 1.9% increase over 2015 and the most Thanksgiving travelers since 2007. The travel group attributed the growth to economic improvements during the second half of the year, such as higher wages and an uptick in consumer confidence.
Cheap gasoline has also encouraged more people to hit the road. Compared to gasoline prices in 2015, U.S. drivers have saved more than $28 billion at the pump so far this year. The current national average for regular gasoline is $2.16 a gallon, 9 cents cheaper than last month and a penny less than the average one year ago.
Most U.S. motorists will pay the second-cheapest Thanksgiving gas prices since 2008, when pump prices were $1.85 a gallon on average. Gasoline averaged $2.05 a gallon on Thanksgiving 2015.
"One million more Americans than last year will carve out time to visit with friends and family this Thanksgiving," AAA President and CEO Marshall Doney said. "Most will travel on the tried and true holiday road trip, thanks to gas prices that are holding at close to $2 per gallon."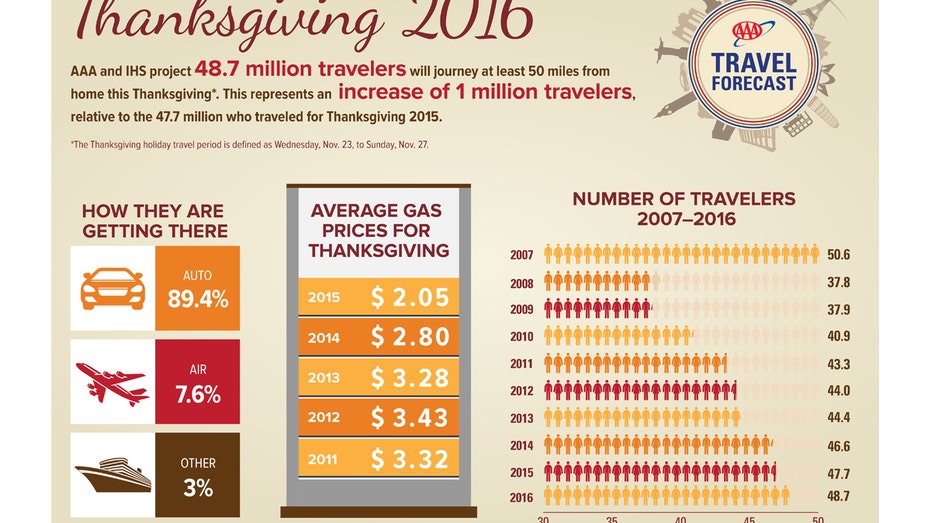 AAA expects 43.5 million Americans to drive more than 50 miles for Thanksgiving, or 89% of all holiday travelers. Road trips are up 1.9% versus last Thanksgiving. Air travel is also on pace to increase, while travel by cruise, train and bus will grow only slightly.
Airfares will rise 21% this Thanksgiving, according to AAA. The average cost of a roundtrip flight for the top 40 domestic routes will average $205.
Based on AAA's online bookings, the most popular Thanksgiving destinations are Las Vegas, San Francisco, San Diego, Orlando and New York.