Thai construction tycoon charged with poaching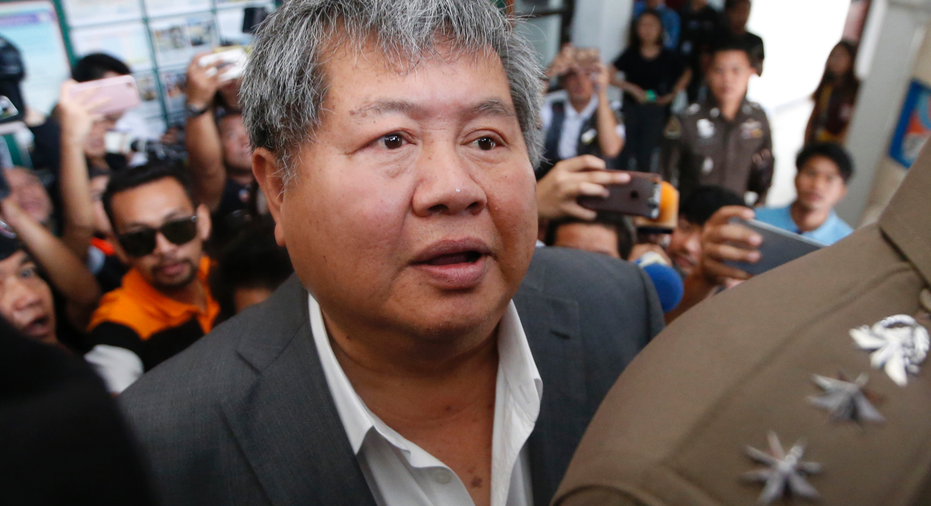 Thai police filed new charges Wednesday against a billionaire construction tycoon accused of hunting endangered animals in a wildlife sanctuary, in a case that has sparked public criticism of privileges enjoyed by the country's rich and well-connected.
Police filed charges of bribery and possession of guns and elephant tusks against Premchai Karnasuta, after issuing nine other charges against him and three others a day earlier over their hunting trip in early February. The four people involved, who are free on bail, have denied all charges.
Premchai is the president of Ital-Thai Development, one of Thailand's largest construction companies and a participant in many government mega-projects.
Police say the suspects were arrested at Thung Yai Naraesuan Wildlife Sanctuary in western Thailand with carcasses of an endangered black leopard and other wildlife in their possession.
The case has been met with public skepticism that justice will be done in a country that has seen the privileged prevail in high-profile cases.
Activists concerned about the case have worn masks of the slain big cat as a symbol of protest on several occasions and environmentalists have pledged to keep up pressure. The trending Thai catchphrase "The black cat will not die for free" has even been repeated by police. Graffiti artists have sprayed Bangkok's walls with paintings of the black cat, and when officials reportedly washed off the images, new black cat graffiti surfaced nearby.
Premchai appeared before police to hear charges on Wednesday, reaffirming that he did not kill the animal. He was granted bail again on the additional charges.