Tesla's Price Target Slashed: What You Need to Know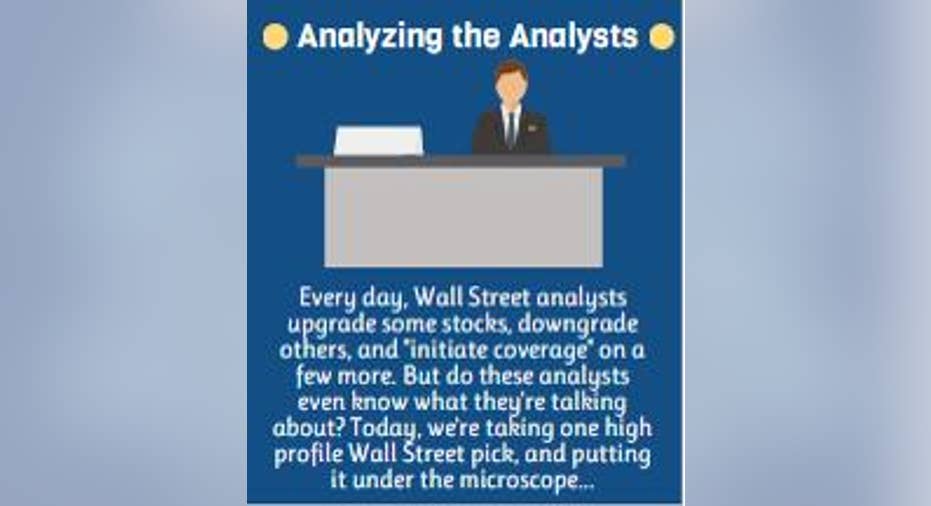 Monday is opening on a down note for Tesla Motors (NASDAQ: TSLA) investors.
This morning, analysts at Deutsche Bank announcedthey are resuming coverage on Tesla stock. That's the good news. The bad news is that Deutsche doesn't really like what it sees. According to the analyst, the stock that has lost 12% of its value over the past year might rebound slightly in 2017 -- but not nearly so much as we once hoped. Deutsche is reducing its price target on Tesla stock from $290 to just $215. And while this new target is about 12% above where Tesla shares sit today, Deutsche is only rating Tesla stock hold -- not buy.
Here are three things you need to know about why.
Tesla is re-envisioning the electric car with its Model 3 sedan. Image source: Getty Images.
1. Challenging assumptions
Tesla has famously boasted that it expects to ramp vehicle production to 500,000 units annually -- most of them budget-model Model 3 sedans -- by 2018. Previously, Deutsche took that promise on faith, and built a valuation model on Tesla stock that assumed the company would hit its 2018 goal, then go on to produce as many as 650,000 Model 3s annually by 2020 -- but now, Deutsche's not so sure.
According to a write-up on StreetInsider.com this morning, Deutsche still believes that "EV growth will surprise as costs converge with ICEs." But the analyst is pulling back from its previous prediction of 650,000 units sold in 2020, and now predicts Tesla will sell only 450,000 Model 3s that year.
2. Trust, but verify
Mind you, Deutsche's new estimate doesn't necessarily mean that Elon Musk's estimate is wrong. If Tesla were to produce 450,000 Model 3s in 2020 (as Deutsche now predicts), and produces a few more Model S units, Model X units, and perhaps a handful of redesigned Roadsters -- it could still reach Musk's goal of 500,000 total electric cars produced in 2018, 2019, and 2020, as well. All Deutsche is saying is that it's decided to build "additional conservatism into our assumptions for the Model 3 ramp."
Even so, Deutsche's new estimate implies less free cash flow being generated by Tesla. And based on this, the analyst is cutting its "discounted cash flow derived" target on Tesla's cars business, yielding an implied price target of $214 on this half of the company, instead of the previous target of $290.
3. What about the rest of Tesla?
If you've noticed by now that $214 is not the same thing as $215, then kudos for paying attention. Here's how Deutsche explains that tiny disconnect: The final piece of the Tesla puzzle isSolarCity,the solar power business that Tesla acquiredlast month. Many investors opposed this move by Tesla when it was first announced. Surprisingly, Deutsche is not one of them.
As detailed in its report, Deutsche believes that Tesla-qua-Tesla is worth $214 today, based on where the analyst thinks it will be in 2020. The analyst proceeds to discount that value by $14 based on an assumption that Tesla will dilute its stockholders with additional share issuances to cover a $2.5 billion shortfall in cash requirements between now and 2020. This brings the value of Tesla's car business down to $200. What takes it up again to $215 is the value of adding SolarCity to the mix.
Albeit Deutsche doesn't think SolarCity is worth the $20.45 that its shares ended up selling for, it does admit that "with SCTY we derive a target of $215" -- $200 for the cars business, and another $15 for SolarCity.
The most important thing: Skepticism
Even after all this math and even after convincing itself that Tesla stock is worth 12% more than it currently costs, Deutsche Bank still cannot bring itself to recommend that anyone actually buy Tesla shares. I think that's a prudent call.
As Deutsche's recommendation demonstrates, valuing Tesla today requires a lot of assumptions -- about the rate at which Tesla can ramp electric car production, about the car-buying public's willingness to switch from gasoline-powered automobiles to electrics, and about Tesla's need to dilute shareholders with additional share issuances en route to an eventually profitable future. Meanwhile, Tesla continues to lose money ($874 million over the past 12 months, according to data from S&P Global Market Intelligence) and burn cash ($876 million in negative free cash flow).
Until those facts change, Tesla remains a speculative stock.
10 stocks we like better than Tesla Motors When investing geniuses David and Tom Gardner have a stock tip, it can pay to listen. After all, the newsletter they have run for over a decade, Motley Fool Stock Advisor, has tripled the market.*
David and Tom just revealed what they believe are the 10 best stocks for investors to buy right now... and Tesla Motors wasn't one of them! That's right -- they think these 10 stocks are even better buys.
Click here to learn about these picks!
*Stock Advisor returns as of Nov. 7, 2016
Fool contributorRich Smithdoes not own shares of, nor is he short, any company named above. You can find him onMotley Fool CAPS, publicly pontificating under the handleTMFDitty, where he currently ranks No. 345 out of more than 75,000 rated members.
The Motley Fool owns shares of and recommends Tesla Motors. Try any of our Foolish newsletter services free for 30 days. We Fools may not all hold the same opinions, but we all believe that considering a diverse range of insights makes us better investors. The Motley Fool has a disclosure policy.