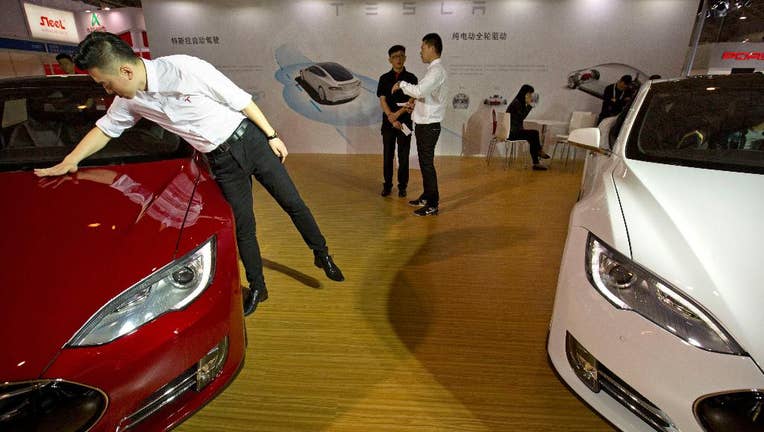 Tesla says it can't verify whether a vehicle autopilot system is to blame for the death of a Chinese man whose father claimed on state television that the driver-assist feature was active.
State broadcaster CCTV aired a report Wednesday about a January crash that killed 23-year-old Gao Yaning. The report included apparent dash cam footage of the car slamming into a slow-moving orange truck.
The report includes allegations that the car's autopilot feature was active at the time of the crash. Gao's family has sued Tesla in a Beijing court.
But the electric-car marker said in a statement that the family hasn't cooperated with its efforts to obtain data from the wreck.
Tesla is under federal investigation in the United States for another fatal crash in May.