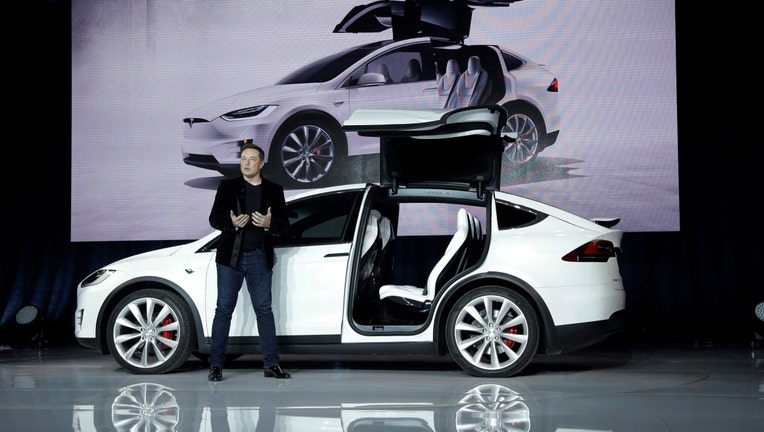 Wall Street has taken a more bearish tone on Tesla (NASDAQ:TSLA) amid worries over cheap gas and whether the electric car maker can boost production. When Tesla details its fourth-quarter performance on Wednesday, investors will be keeping a close eye on the outlook for Model X sales in 2016.
Falling oil prices, which have brought gas prices to their lowest level since 2009, are seen as a headwind for sales of electric vehicles like Tesla's Model S sedan and Model X crossover. Investors are also looking for reassurance that Tesla can produce enough vehicles and launch its next-generation sedan, the Model 3, on time.
Those concerns have contributed to a string of downgrades from Wall Street analysts. Tesla shares have slipped 38% since the beginning of 2016, and the stock touched a two-year low on Monday.
Morgan Stanley's (NYSE:MS) Adam Jonas, one of the most bullish Tesla analysts, slashed his price target for the stock to $333 from $450, although he maintained an "overweight" rating. Pacific Crest added to the bearish sentiment engulfing Tesla, saying Model X orders are trailing expectations. On Tuesday, Barclays (NYSE:BCS) lowered its price target to $165 from $180 but added that Tesla's unveiling of the Model 3, possibly in March, could spark a rally.
Wall Street views on Tesla appear to be mixed overall, considering several analysts remain bullish for the long-term. Morgan Stanley's price target remains well above Tesla's all-time high of $291 a share. Meanwhile, Credit Suisse (NYSE:CS) issued a note to clients on Monday that described the current state of Tesla shares as an opportunity. The firm also called concerns over Model X production and sales volume as "overdone."
"Ramp is slower-than-expected, but not due to fundamental issues," Credit Suisse said.
Tesla has already revealed that it delivered 17,400 cars in the most recent quarter, near the low-end of Tesla's outlook for 17,000 to 19,000 units. Fourth-quarter sales included just 208 Model X crossovers, which began shipping in the fall.
The Palo Alto, Calif.-based automaker is expected to provide guidance for 2016 deliveries when it reports earnings on Wednesday. Tesla shipped a total of 50,580 vehicles in 2015. CEO Elon Musk has said Tesla was aiming for weekly production of 1,600 to 1,800 Model S and Model X vehicles this year. However, analysts at Stifel Nicolaus warned that guidance may be lower than the 80,000 to 85,000 units that Musk's output target would suggest.
"Unfortunately for bullish, long-term minded onlookers like us, the care with which [Tesla] approaches each new Model X further delays return on investment and allows negative story lines to flourish," wrote Stifel Nicolaus analyst James Albertine.
Tesla has said it wants to deliver 500,000 vehicles annually by 2020, which largely hinges on Tesla's ability to make enough batteries. The so-called Gigafactory, a battery manufacturing plant in Nevada, is scheduled to begin providing batteries for Tesla vehicles in 2017, according to the company. Production of Tesla Energy products was relocated to the Gigafactory last year, while construction continues at the facility.
Growing competition is another key issue, as General Motors (NYSE:GM) plans to begin selling its 2017 Chevrolet Bolt electric vehicle by the end of the year. The Bolt will be capable of traveling over 200 miles on a single charge, and its price tag will start at $37,500 before a $7,500 federal tax credit. Tesla has said the Model 3 will cost around $35,000, but Morgan Stanley sees the future sedan being priced at $65,000. Morgan Stanley also believes the Model 3 won't go on sale until after 2017.
Tesla will release its fourth-quarter results after the closing bell on Wednesday. Wall Street has forecasted adjusted earnings of 8 cents per share on revenue of $1.79 billion.