Tesla Shares Tumble on SolarCity Bid; Musk Still Has 'Zero Doubt'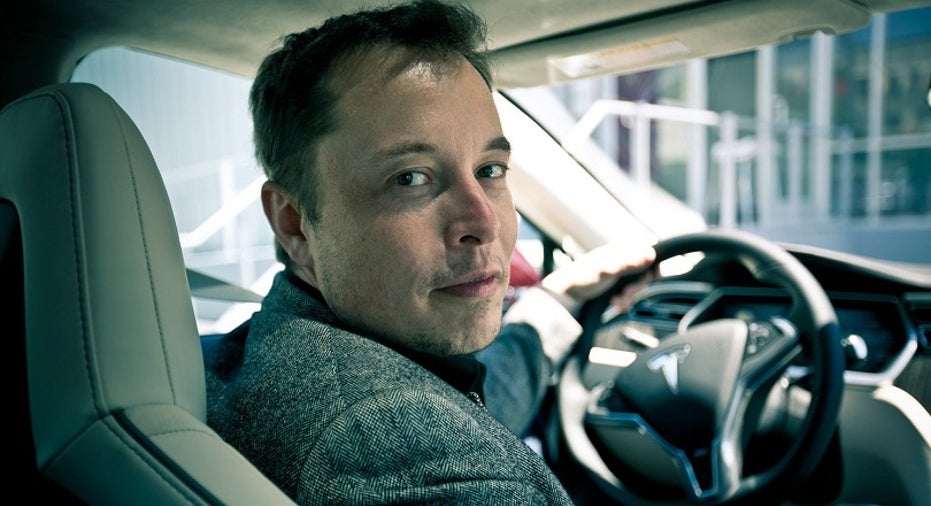 Tesla Motors Inc Chief Executive Elon Musk said on Wednesday that the proposed acquisition of his SolarCity could eventually push the electric car maker's valuation to $1 trillion, but investors disagreed.
Tesla stock opened at $198.26, down nearly 10 percent from its Tuesday close. SolarCity opened at $23.27, up 10 percent.
Tesla on Tuesday made an offer to buy the rooftop solar panel company in a stock deal worth as much as $2.8 billion. Musk is a major shareholder in both companies.
"I have no doubt about this - zero," Musk said of the deal in a conference call with analyst before markets opened on Wednesday. "We should have done it sooner."
Barclays auto analyst Brian Johnson disputed that view in an overnight note to investors, saying the proposed merger had "little in the way of synergies (and) much in the way of cash burn," with "uncertain growth/cash prospects" for the combined companies.
"It is even more clear that Tesla will need additional cash raises" to continue its expansion of electric car and battery production, Johnson said.
The combination of SolarCity's solar panels with Tesla's electric vehicles and stationary storage batteries is "what the world needs, the ultimate solution" to a sustainable-energy future, Musk said on the Wednesday call.
"As a combined automotive and power storage and power generation company, the potential is there for Tesla to be a trillion-dollar market cap company," he added.
SolarCity will become cash flow positive in the next three to six months and will not have a material impact on Tesla's future cash needs or expectation to be cash-flow positive by year-end, Musk said.
Musk said costs for both companies would go down significantly after the merger, but he did not give specifics.
Tesla General Counsel Todd Maron said he expected shareholders of both companies to vote on the deal in the next few months. (Reporting by Supantha Mukherjee and Narottam Medhora in Bengaluru and Paul Lienert in Detroit; Editing by Anil D'Silva and Lisa Von Ahn)