Tesla Motors Shorts Held Steady Last Month Ahead of Earnings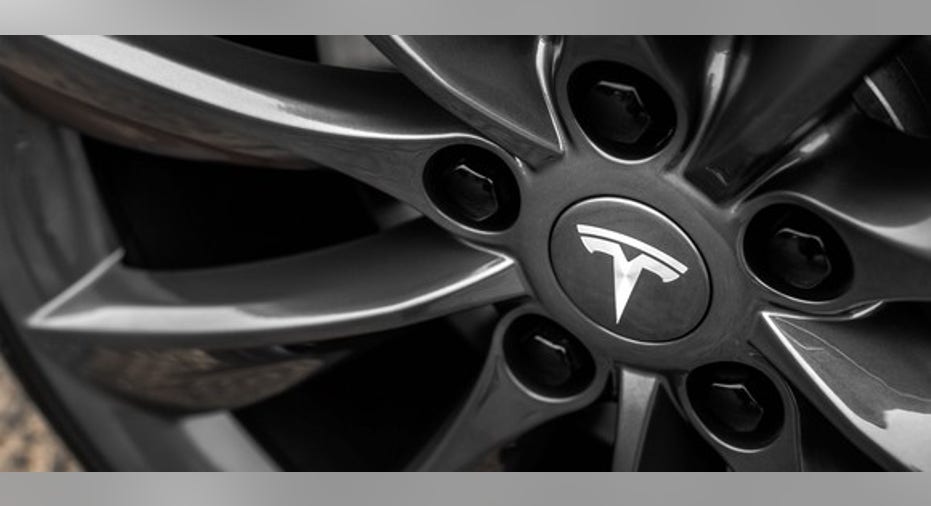 Image source: Tesla.
The latest short interest numbers for Tesla Motors are in, and surprisingly, the bears are taking a step back even as shares have fallen in recent weeks.
Considering the generally high level of short interest and broader skepticism surrounding Tesla, it's incredibly important for investors on both the long side and the short side to keep an eye on these numbers. Tesla is a quintessential battleground stock, so you always want to know what the other side is up to.
One goes up, one goes down
As of the April 29 settlement date, there were 28.4 million shares held short, a sequential decline of about 663,000 shares from the April 15 settlement date. Meanwhile, days to cover actually increased from 3.36 to 7.02.
Days to cover represents how long it would hypothetically take for all short shares to be purchased and covered, based on average daily share volume. The increase in days to cover here is primarily a function of a decline in average share volume, which fell from 8.6 million to 4 million. In absolute terms, short interest did decline modestly.
| Settlement Date | Short Interest | Days to Cover |
| --- | --- | --- |
| April 29 | 28.4 million | 7.02 |
| April 15 | 29.1 million | 3.36 |
| March 31 | 32.3 million | 6.9 |
| March 15 | 32.2 million | 6.9 |
| Feb. 29 | 34 million | 6.66 |
| Feb. 12 | 31.5 million | 3.8 |
Data source: Nasdaq.
In fact, current short interest is now at a 2016 low.
The April 29 settlement date translates to a trade date of April 26, while the April 15 settlement date translates to a trade date of April 12. Between those trade dates, shares gained a modest 2.3%, which is fairly negligible in the scheme of a stock that's as volatile as Tesla. This makes sense since the sequential decline in short interest was also pretty modest. We've seen other periods in 2016 where the change in short interest measures in the millions.
This also means that shorts were not increasing their bearish bets on Tesla ahead of its first-quarter earnings release, even as shares had started to reapproach all-time highs, stretching the valuation even further. Instead, they were holding steady.
The next one will be meaningful
Since this latest data point was just before first-quarter earnings, that also means it does not factor in Tesla's important announcement that it was accelerating its production plans by a full two years. Shares have fallen by a fair amount since the earnings release, which I believe shows that investors remain slightly skeptical about the company's ability to hit its target.
In a couple of weeks when the mid-May figures are released, we'll know for sure if the weakness was the result of more shorts piling on after earnings -- or if long investors were selling because they were either disappointed with the results or they're skeptical of Elon Musk's grand plan.
The article Tesla Motors Shorts Held Steady Last Month Ahead of Earnings originally appeared on Fool.com.
Evan Niu, CFA owns shares of Tesla Motors, andhas the following options: long January 2018 $180 calls on Tesla Motors. The Motley Fool owns shares of and recommends Tesla Motors. Try any of our Foolish newsletter services free for 30 days. We Fools may not all hold the same opinions, but we all believe that considering a diverse range of insights makes us better investors. The Motley Fool has a disclosure policy.
Copyright 1995 - 2016 The Motley Fool, LLC. All rights reserved. The Motley Fool has a disclosure policy.