Tesla Motors Is About to Face a Critical Test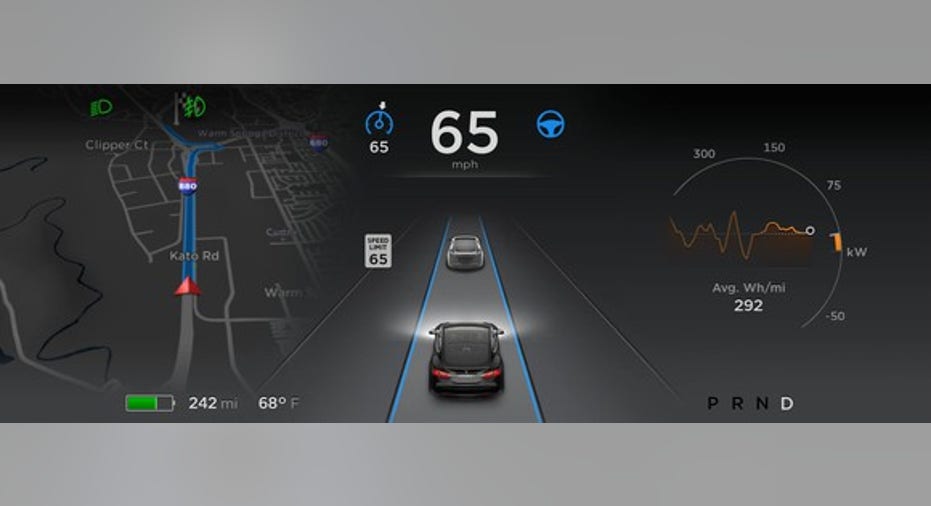 Model S. Image source: Tesla.
You may not realize it, but Tesla Motors has just recently entered an important period and is about to face a meaningful test to its business.
A little over three years ago (April 2013), the electric-car maker announced its resale value guarantee available alongside some other financing offerings from third-party lending partners. The idea was to assuage any potential consumer fears that Tesla's vehicles may not hold value over time, which is a common and understandable concern since depreciation is easily one of the biggest costs of owning any vehicle and subsequently influences the purchase decision of such a large asset.
The way that the resale value guarantee works is that Tesla will buy back the car from the customer at a pre-specified price, calculated using a number of factors such as the base vehicle price, purchased options, and mileage. However, the guarantee is only exercisable between 36 and 39 months after the time of purchase.
The resale value guarantee window just opened. What does this mean for Tesla's business?
Why this matters
With a window of just three months for a customer to exercise, the first batch Model S sedans that were sold with the guarantee just became eligible. For context, Tesla delivered 5,150 cars in Q2 2013 when the resale value guarantee was introduced. Of those, approximately 30% (about 1,500 vehicles) had guarantees tied to them, with Tesla expecting adoption to increase over time.
There are several reasons why what happens next is important.
First off, whether or not a customer exercises the guarantee will serve as some indication of overall customer satisfaction. If a customer exercises, it's also important to know if the customer remains loyal to Tesla and is upgrading to a newer Tesla vehicle, or if they're switching to another brand.
It's worth noting that as Tesla has grown, it has struggled at times with product build quality. This is especially true for early Model S cars sold in 2012 and 2013. While Model S reliability has substantially improved in the years since (translating into lower warranty expenses), it's possible that early Model S customers may be interested in upgrading to a newer vehicle with better build quality and some of the other features that Tesla has since introduced (the most meaningful of which being Autopilot). Ideally, this is the case: An early Model S customer exercises the guarantee in order to upgrade to another Tesla.
Autopilot could spur upgrades and trade-ins. Image source: Tesla.
Second, Tesla will also need to test the secondary market for its vehicles. Tesla launched its certified pre-owned (CPO) program in early 2015, which is separate from its resale value guarantee. Customers could trade in their cars if they wanted to upgrade, so Tesla has already started to dip its toes into the secondary market.
It's incredibly meaningful whether or not any vehicles repurchased through the guarantee have indeed held their value. If Tesla is able to turn around and resell these vehicles at or above the guaranteed value that it paid, then all is well. But if the market determines that the value should be lower, Tesla could take a hit. The good news is that in its limited experience, secondary market values are holding up quite well.
Here's President of Global Sales, Service, and Delivery Jon McNeil on the fourth-quarter call:
Speaking of accounting reserves...
Accounting matters
From an accounting perspective, it gets even more important for investors to see how the numbers unfold.
Remember that first batch of about 1,500 cars that I mentioned earlier? The total value of the resale value guarantees associated with those vehicles was about $67.7 million. This is the amount of Tesla's resale value guarantee liability that was reclassified as current in Q2 2015, ahead of the window opening up in Q2 2016. What shareholders will begin seeing is that batches of vehicles will start entering the three-month window of eligibility in waves.
If the customer exercises the guarantee, Tesla buys the car back, settles any deferred balances to automotive revenue, and reclassifies the net book value of the car to pre-owned inventory. It then needs to go out and sell the pre-owned car. As mentioned, ideally this sales price is higher than the guarantee.
If the customer does not exercise the guarantee and decides to keep the car, the resale value guarantee liability and any remaining deferred revenue are settled to automotive revenue and the net book value of the car is expensed to cost of sales.
Note that when this happens, the remaining deferred revenues and costs are recognized at no gross profit, which technically represents a margin headwind. However, keep in mind that cars sold with the resale value guarantee are able to recognize much higher margins initially due to operating lease accounting, so it's sort of a wash in terms of margins once the exercise window closes.
No pain, no gain
If this all sounds like a huge pain for investors to acknowledge all of the accounting implications -- that's because it is.
Tesla has attempted to mitigate this confusion by using non-GAAP metrics that adjust for lease accounting, but this in turn attracts bears that allege Tesla is being manipulative or disingenuous. No other automaker offers a comparable guarantee, so there's really no precedent in the auto industry for how to analyze the long-term financial impacts of such a program.
That being said, the resale value guarantee was implemented to ease customer concerns; the nightmarish accounting is a mere consequence, which is why I don't think Tesla's lease accounting and related non-GAAP metrics are devious at all. (For the record, I'd prefer that Tesla included stock-based compensation in its adjusted results.)
Most important, though, is that if pre-owned Tesla vehicles are able to maintain value -- which by all accounts they are so far -- then all of this accounting confusion fades away over time as the resale guarantee liabilities get settled to GAAP automotive revenue.
The article Tesla Motors Is About to Face a Critical Test originally appeared on Fool.com.
Evan Niu, CFA owns shares of Tesla Motors. Evan Niu, CFA has the following options: long January 2018 $180 calls on Tesla Motors. The Motley Fool owns shares of and recommends Tesla Motors. Try any of our Foolish newsletter services free for 30 days. We Fools may not all hold the same opinions, but we all believe that considering a diverse range of insights makes us better investors. The Motley Fool has a disclosure policy.
Copyright 1995 - 2016 The Motley Fool, LLC. All rights reserved. The Motley Fool has a disclosure policy.