Tesla Motors, Inc.'s Vehicle Deliveries Miss Guidance -- What Investors Should Know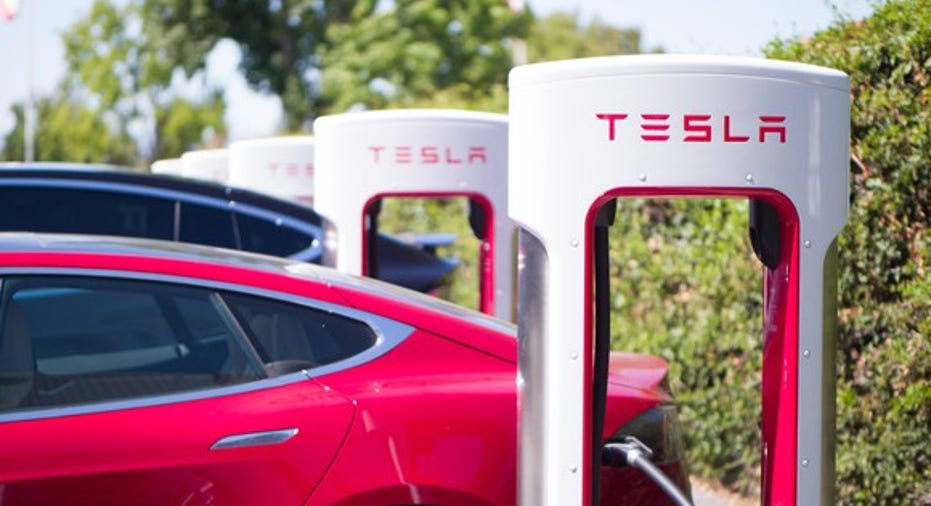 Tesla Motors' (NASDAQ: TSLA) fourth-quarter deliveries were below the company's guidance, making it the third quarter during 2016 in which the company missed its own target for vehicle deliveries. The quarter's miss also put the company below its guidance for the full year. Ahead of its planned Model 3 launch late this year, another missed target does little to help investors have faith in the company's much more ambitious goals for the upcoming higher-volume, lower-cost car.
Image source: The Motley Fool.
Another miss
Tesla delivered about 22,200 vehicles during the quarter, the company announced on Tuesday. The Model S accounted for 12,700 deliveries, and the Model X accounted for 9,500. This brought total deliveries in 2016 to 76,230. Tesla had guided for "just over 25,000 deliveries" during the fourth quarter. And management had initially expected to deliver 80,000 to 90,000 vehicles in 2016 but ended up reducing its full-year guidance to about 79,000.
Tesla explained the miss in a press release:
These deliveries are lower than the 24,821 units Tesla shipped in Q3, but they were up 27% sequentially.
The silver lining
To go along with Tesla's disappointing fourth-quarter deliveries, the company gave investors a couple positive takeaways from the quarter.
First, production did pick up meaningfully during the quarter, after the company addressed short-term production challenges. Tesla was able to produce 24,822 vehicles in Q4, bringing total 2016 production to about 84,000 vehicles -- up an impressive 64% from 2015. With production ramping steeply toward the end of the company's fourth quarter, Tesla closed the year with a record 6,450 vehicles in transit to customers. These in-transit deliveries will be delivered in the first quarter of 2017.
Second, Tesla said demand during the quarter "was particularly strong." Combined net orders for its Model S and X were 52% higher than in the year-ago quarter and 24% higher than in Tesla's third quarter of 2016.
Tesla factory in Fremont, Calif. Image source: The Motley Fool.
Despite a quarter-end rebound in production and higher demand, Tesla's extension of its poor track record with hitting targets in 2016 shouldn't be overlooked. Consistently missing its own targets, including management's initial and revised full-year delivery targets and three of its quarterly guidance targets, makes Tesla's plan to go from its current annualized production run rate of 100,000 units to a target of 500,000 units in 2018 difficult to take seriously.
On the other hand, investors could benefit from zooming out of the quarter's results and look instead at how rapidly the company was able to increase full-year production compared with 2016. A 64% year-over-year increase in production during 2016 helps reinforce the company's ability to grow production at an uncanny rate, and it bodes well for future growth. But a 500,000 annualize unit-build rate still seems speculative -- even if the company has 400,000 deposit-backed reservations for the Model 3.
10 stocks we like better than Tesla Motors When investing geniuses David and Tom Gardner have a stock tip, it can pay to listen. After all, the newsletter they have run for over a decade, Motley Fool Stock Advisor, has tripled the market.*
David and Tom just revealed what they believe are the 10 best stocks for investors to buy right now... and Tesla Motors wasn't one of them! That's right -- they think these 10 stocks are even better buys.
Click here to learn about these picks!
*Stock Advisor returns as of Nov. 7, 2016
Daniel Sparks owns shares of Tesla Motors. The Motley Fool owns shares of and recommends Tesla Motors. The Motley Fool has a disclosure policy.