Tesla Motors, Inc.'s Next Stop: $320?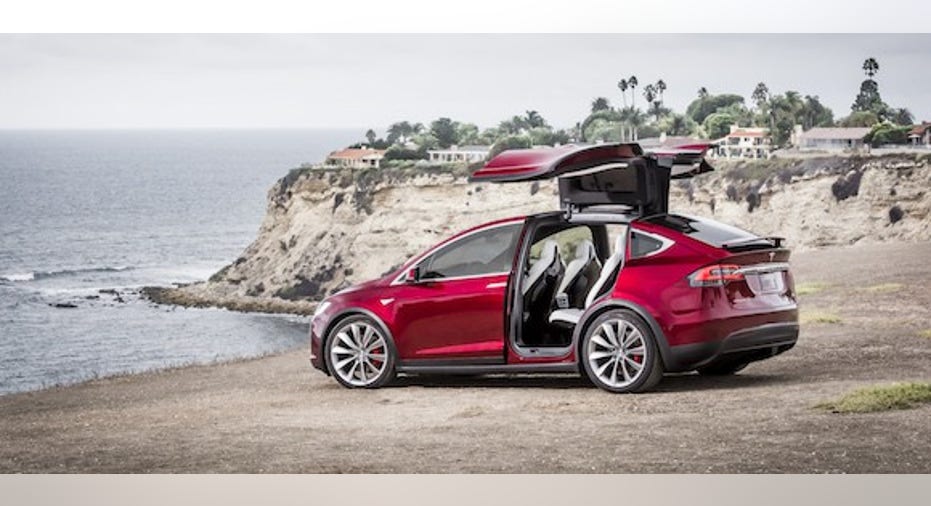 Model S. Image source: Tesla.
Things haven't been so hot ever since Tesla reported first-quarter earnings and accelerated its production plans. Shares have fallen since the announcement on concerns that the goal is simply too hard to meet, yet Tesla is setting the stage for an external capital raise in order to take a shot.
Like most battleground stocks, Street analysts are rather divided on Tesla shares. From the bullish camp, Evercore ISI analyst George Galliers is now reiterating his buy rating on the EV maker (via StreetInsider). Furthermore, he's boosting his price target from $310 to $320, which represents approximately 55% upside from current prices.
Word on the Street
The analyst notes that there is a prevailing perception that Tesla is unable to deliver on its goals, due in part to a track record of under-delivering. Galliers believes this is simply relative to overly ambitious targets (much like the 500,000 annual production by 2018 goal). If you zoom out and look at what Tesla has accomplished so far, it's actually quite impressive.
This echoes my own sentiments that in absolute terms, Tesla has actually executed quite well. Even if it misses its lofty targets for 2018, we're still talking about rather enviable growth rates. It's worth acknowledging that while Tesla has had missteps and operational challenges in its short history, it's also the only new company that has successfully entered the American auto industry in over a century. The odds have never been in Tesla's favor, so even getting to its current position in the market is impressive.
Model X. Image source: Tesla.
Galliers also notes that traditional automakers don't often release specific timelines for product launches, beyond broad target dates. If traditional automakers experience development delays, they are more likely to slip beneath the radar since their timelines aren't as broadly publicized.
The analyst estimates that Tesla will end up delivering 394,000 cars in 2018, which is among the more bullish estimates floating around out there. For what it's worth, I don't believe any Street analyst is currently modeling for Tesla to hit 500,000. To be clear, Galliers acknowledges the "immense challenge" that will be associated with ramping to 500,000. However, the analyst does not consider it an impossible task, like many others do.
It also appears that Tesla wants to minimize how much capital it may raise. Tesla realizes that it will likely need external cash, but wants to be able to use as much internal cash flow as possible before turning to public markets.
The article Tesla Motors, Inc.'s Next Stop: $320? originally appeared on Fool.com.
Evan Niu, CFA owns shares of Tesla Motors, andhas the following options: long January 2018 $180 calls on Tesla Motors. The Motley Fool owns shares of and recommends Tesla Motors. Try any of our Foolish newsletter services free for 30 days. We Fools may not all hold the same opinions, but we all believe that considering a diverse range of insights makes us better investors. The Motley Fool has a disclosure policy.
Copyright 1995 - 2016 The Motley Fool, LLC. All rights reserved. The Motley Fool has a disclosure policy.