Tesla Motors, Inc.'s Missed Guidance Raises Concerns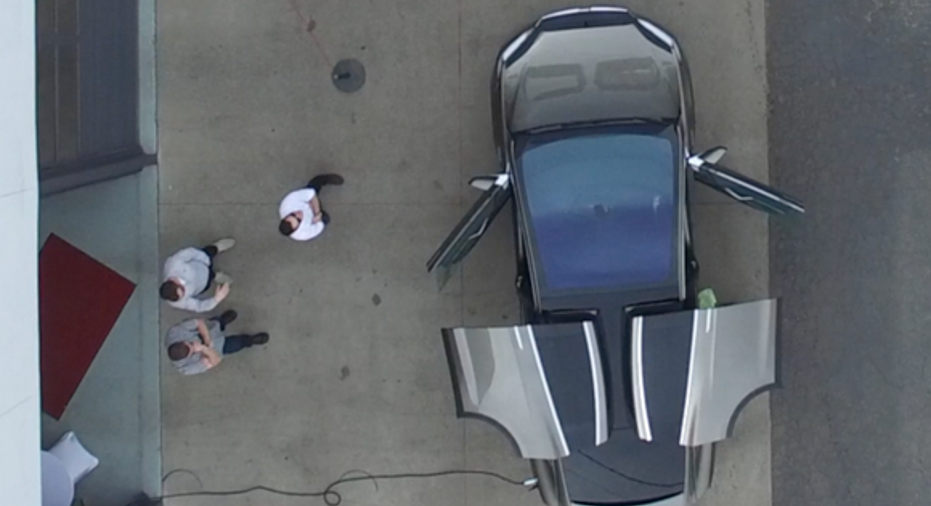 Electric-car maker Tesla Motors' vehicle production may be climbing higher, but it's falling short of management's own targets. This is particularly concerning after Tesla recently announced a plan to double down on production, shifting its target for achieving a production rate of 500,000 vehicles per year two years earlier, from 2020 to 2018.
Tesla production at its factory in Fremont, California. Image source: Tesla Motors.
Tesla misses its own guidance...again
On Sunday, Tesla announced it produced and delivered 18,345 and 14,370 vehicles, respectively. Of its deliveries, 9,745 were Model S, and 4,625 were Model X.
While production and deliveries were up 48% and 25% compared to the year-ago quarter, respectively, they were significantly lower than management's guidance for the quarter. Tesla said in its first-quarter shareholder letter that it expected to produce and deliver about 20,000 and 17,000 vehicles, respectively. Actual vehicles produced and delivered, therefore, were 8.3% and 15.5% below management's guidance.
Tesla blamed its worse-than-expected quarter on two factors.
First, Tesla cited a steep production ramp that occurred toward the end of the quarter.
"Due to the steep production ramp, almost half of the quarter's production occurred in the final four weeks," reads Tesla's press release announcing second-quarter production and deliveries. Given the timing of the production ramp, this made many of these vehicles difficult to deliver before the quarter's end.
Second, Tesla said there was a larger-than-expected mix of customer-ordered vehicles "still on trucks and ships at the end of the quarter."
The press release continued:
Can investors trust Tesla's guidance?
With Tesla's deliveries coming in below management expectations for two quarters in a row, the company is beginning to develop a pattern of underperforming guidance. In three of the last seven quarters, Tesla's actual deliveries were lower than management's expectations.
Tesla's inability to hit its own guidance for two quarters in a row is particularly alarming since Tesla announced in April it was advancing its target for building 500,000 vehicles per year to 2018, two years earlier than Tesla's previous target. This represents a significant production ramp from Tesla's production levels today. This year, Tesla is only aiming to deliver around 80,000 to 90,000 vehicles total -- and even this target is already at risk after a worse-than-expected first half of the year.
To be fair, Tesla management has emphasized repeatedly in its recent earnings calls that there is significant uncertainty associated with predicting the trajectory of its steep Model X production.
Model X. Image source: The Motley Fool.
"I really look at it, where does it end up as opposed to what happens in the very near term. It's hard for us to predict exactly where it is in the near term," Tesla CEO Elon Musk said in Tesla's most recent earnings call (via Reuters) when he was talking about the difficult-to-predict production ramp of Model X.
Musk continued:
But steep and unpredictable production ramps will continue to be the norm at Tesla. The company's Model 3, which will be produced in far higher volumes than Models S and X, is expected to begin deliveries at the end of next year. So, if it has been easy for Tesla to overestimate production and deliveries as it ramps up production of Model X, don't be surprised if this behavior continues into 2017 and 2018.
Investors should consider Tesla's guidance with a bucket of salt.
The article Tesla Motors, Inc.'s Missed Guidance Raises Concerns originally appeared on Fool.com.
Daniel Sparks owns shares of Tesla Motors. The Motley Fool owns shares of and recommends Tesla Motors. Try any of our Foolish newsletter services free for 30 days. We Fools may not all hold the same opinions, but we all believe that considering a diverse range of insights makes us better investors. The Motley Fool has a disclosure policy.
Copyright 1995 - 2016 The Motley Fool, LLC. All rights reserved. The Motley Fool has a disclosure policy.