Tesla Motors, Inc. Makes a Game-Changing Hire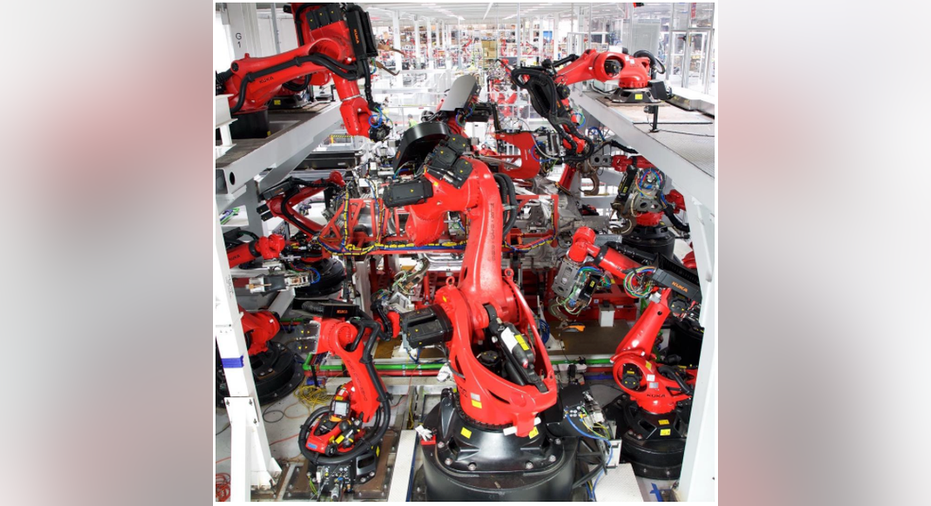 Electric-car maker Tesla Motors' latest hire could be one of the automaker's biggest game-changers in a while. Coming from Audi, or Volkswagen's luxury arm, the new hire brings exactly what Tesla needs: world class production expertise.
Model X production. Image source: Tesla Motors.
Tesla's new VP of vehicle production
Peter Hocholdinger, who currently holds the title at Audi as Senior Director of Production for the A4, A5, and Q5 vehicles, is joining Tesla in the important role of vice president of vehicle production. Hocholdinger's responsibilities include essentially all of Tesla's production, according to a statement provided by Tesla to The Motley Fool.
In the statement, Tesla summarized Hocholdinger's extensive resume:
Why Tesla needed an Audi production veteran
The hire is much needed. When Tesla announced earlier this month it decided to accelerate its plans to reach an annual production rate of 500,000 vehicles per year by 2018 instead of 2020, investors were unconvinced. Indeed, the stock even fell about 4% in the trading day following the announcement. Tesla's early production woes associated with ramping up production of its important all-electric SUV, or its Model X, have simply made it difficult for the market to take Tesla's production goals seriously.
Model X. Image source: Tesla Motors.
Not only was Model X, which began deliveries late last year, nearly two years late to market compared to Tesla's original timeline for the vehicle, but the automaker has struggled to ramp-up production of the vehicle according to its plan. In Q1, the automaker's vehicle deliveries fell short of its own guidance, slowed by Model X production problems.
"The Q1 delivery count was affected by severe Model X supplier parts shortages in January and February that lasted much longer than initially expected," Tesla explained in its first-quarter press release announcing vehicle deliveries.
During the quarter, Tesla delivered just about 2,400 Model X. The company is hoping Model X deliveries will come close to rivaling Model S by the end of the year, which means, by the fourth quarter, Tesla is likely hoping to deliver around 10,000 Model X per quarter or more.
As Hocholdinger joins Tesla, the pressure is high. Not only will he need to begin work on the production program for Model 3, but Tesla still needs to deliver about 65,200 vehicles in Q2, Q3, and Q4 combined for the company to hit the low end of its guidance range for 80,000 to 90,000 vehicle deliveries this year. Notably, this is up significantly from its approximately 50,600 deliveries in 2015.
The article Tesla Motors, Inc. Makes a Game-Changing Hire originally appeared on Fool.com.
Daniel Sparks owns shares of Tesla Motors. The Motley Fool owns shares of and recommends Tesla Motors. Try any of our Foolish newsletter services free for 30 days. We Fools may not all hold the same opinions, but we all believe that considering a diverse range of insights makes us better investors. The Motley Fool has a disclosure policy.
Copyright 1995 - 2016 The Motley Fool, LLC. All rights reserved. The Motley Fool has a disclosure policy.