Tesla Motors, Inc. Earnings Report Is Scheduled -- Here's What to Watch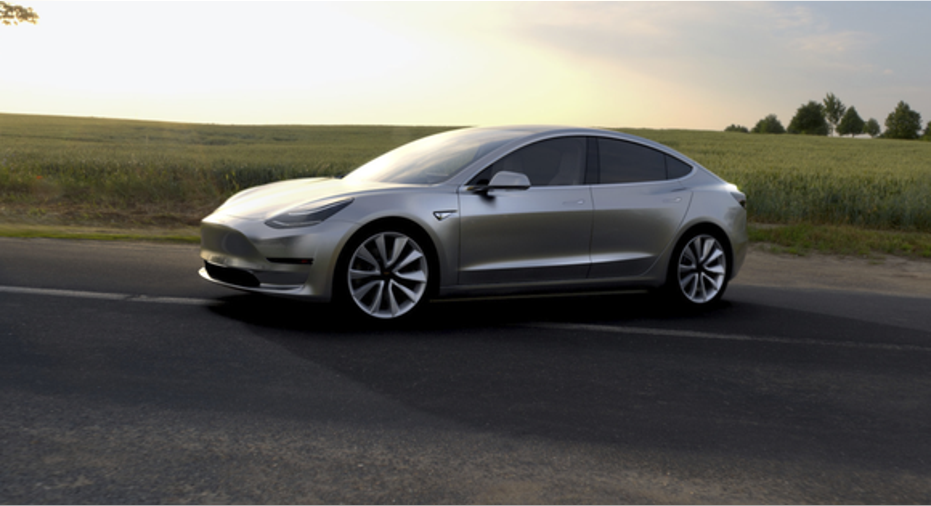 If you're a Tesla shareholder, or interested in investing in the stock, you might want to mark your calendar -- the electric-car maker has just put a date on its first-quarter earnings report: Wednesday, May 4. Taking place amid the company's ongoing production ramp-up of its Model X, and not long after it received far more Model 3 preorders than it expected, the report will likely include some interesting commentary for investors to mull over.
Tesla factory in Fremont, California. Image source: Tesla Motors.
Here's an early look at some of the key items you'll want to check in on when Tesla reports first-quarter results next month.
1. Guidance for vehicle deliveries: Tesla has already reported first-quarter vehicle deliveries. But they weren't as good as expected. The company delivered 14,820 vehicles -- or 1,180 fewer than it expected to deliver during the quarter ending in March.
"The Q1 delivery count was affected by severe Model X supplier parts shortages in January and February that lasted much longer than initially expected," Tesla explained in a press release.
But despite its first-quarter miss for vehicle deliveries, Tesla still believes it can hit its guidance for 80,000 to 90,000 vehicles for the full year -- up significantly from its 50,600 deliveries in 2016.
To hit the bottom of its range for full-year guidance Tesla will need to deliver an average of about 21,700 vehicles in each of the remaining quarters. So, look for the company's guidance for Q2 to signal a meaningful uptick in deliveries from its 14,820 vehicles. Specifically, with Tesla noting its Model X production reached a rate of 750 units during the last full week of Q1, and saying Model S orders in Q1 were up 45% compared to the year-ago quarter, investors should expect guidance for around 20,000 vehicles or more for the second quarter.
2. Model 3 production ramp plans: Another key area to watch when the company reports first-quarter results will be Tesla's plans to ramp-up Model 3 production. With Tesla CEO Elon Musk admitting on Twitter he had expected anywhere between a fourth or half of the reservations garnered for Model 3, he said he is now rethinking production plans.
Model 3. Image source: Tesla Motors.
Look for Tesla to discuss how it expects the production ramp for Model 3 to unfold after it begins delivering units by the end of 2017. Further, look to see if Tesla decides to raise some fresh capital to support an accelerated production plan for the important vehicle.
3. Tesla energy: It was less than a year ago when Tesla Motors announced its energy business and began selling energy storage solutions, yet Tesla is already ramping up production of its energy products and beginning deliveries. While sales will still only represent a small sliver of total revenue in Q1, it will still be nice to get an update on the nascent business when the company reports first-quarter results.
Tesla Powerwall. Image source: Tesla Motors.
For some background on where Tesla's energy business is at now, in Tesla's fourth-quarter shareholder letter the company said it transitioned production of Tesla Energy products to its under-construction Gigafactory. Further, Tesla noted it has already delivered Gigafactory-built Powerwall products in U.S., Australia, and Germany. Also in its Q4 letter, Tesla noted Tesla Energy achieved a positive gross margin for the quarter, and that the company expects a steady increase in gross margins throughout the year as it ramps up production, "allowing a positive cash contribution to Tesla overall even with rapid growth."
Investors should look for Tesla to report progress in the new business and to reaffirm its positive outlook for continued growth in sales and gross profit.
Tesla's first-quarter shareholder letter will be available for investors to read after market close on Wednesday, May 4. At 2:30 p.m. PST, the company will host a live question-and-answer session to discuss the results. Investors can listen to a webcast of the question-and-answer session at the investor relations portion of the company's website.
The article Tesla Motors, Inc. Earnings Report Is Scheduled -- Here's What to Watch originally appeared on Fool.com.
Daniel Sparks owns shares of Tesla Motors. The Motley Fool owns shares of and recommends Tesla Motors. Try any of our Foolish newsletter services free for 30 days. We Fools may not all hold the same opinions, but we all believe that considering a diverse range of insights makes us better investors. The Motley Fool has a disclosure policy.
Copyright 1995 - 2016 The Motley Fool, LLC. All rights reserved. The Motley Fool has a disclosure policy.