Tesla Motors, Inc. Autopilot Data Previews Safer, Autonomous Future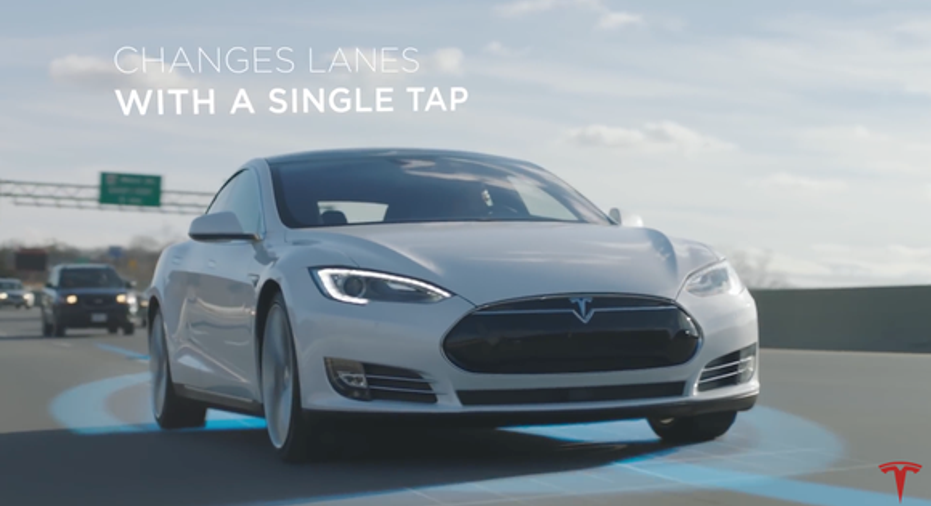 Electric-car maker Tesla Motors is arguably betting just as heavily on autonomous driving as it is on fully electric cars. This is evident by its aggressive rollout of its Autopilot, which includes both automatic steering and automatic lane changes. These two features combined put the automaker far ahead of the competition in automatic driving. But for the company to continue moving closer to fully autonomous driving as rapidly as it is, Tesla will need safety data to prove the new technology is improving safety.
Image source: Tesla Motors.
Fortunately for Tesla, the company is already garnering some impressive data on how Autopilot makes a difference, according to a new comment from Tesla CEO Elon Musk in Norway (via InsideEVs).
Safety will build trustWhen I asked Musk earlier this year during a question-and-answer session for the company's 7.1 Tesla software update about how long he thought it would take for the company to begin to make a compelling case that its autonomous-like features are superior to human drivers, Musk said, "I think we will probably be able to make some of those arguments this year."
The CEO continued:
And now the company has apparently reached a point at which it is beginning to be able to make arguments about the enhanced safety associated with its Autopilot.
Discussing autonomous driving with Norway Minister of Transport and communications Ketil Solvik-Olsen, Musk said it's already becoming clear that Autopilot is significantly reducing accidents:
The path to autonomous carsSafety data like this, combined with "extremely positive" customer feedback about Autopilot, prompted Musk to predict during the Norway interview that people will learn to trust autonomous driving technology "surprisingly quickly."
Musk predicted earlier this year that the company will be able to "summon" one of its cars across the country without a driver in as little as two years. The feat, he explained, would require a next-generation suite of autopilot hardware.
But even if Tesla can achieve such a feat in two to three years, it's possible regulation could lag significantly behind. However, if Tesla can keep bolstering its arguments for increased safety associated with autonomous driving, maybe regulation won't take as long as some might expect.
The article Tesla Motors, Inc. Autopilot Data Previews Safer, Autonomous Future originally appeared on Fool.com.
Daniel Sparks owns shares of Tesla Motors. The Motley Fool owns shares of and recommends Tesla Motors. Try any of our Foolish newsletter services free for 30 days. We Fools may not all hold the same opinions, but we all believe that considering a diverse range of insights makes us better investors. The Motley Fool has a disclosure policy.
Copyright 1995 - 2016 The Motley Fool, LLC. All rights reserved. The Motley Fool has a disclosure policy.