Tesla Model X Deliveries Expand to Canada, Europe, and China in Q2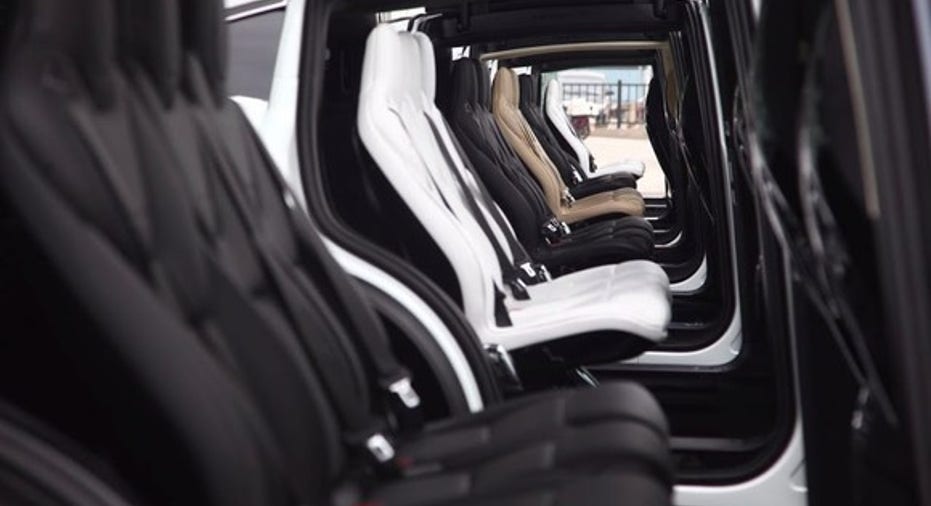 Electric-car maker Tesla Motors' Model X deliveries went global during the company's second quarter, with deliveries beginning in Canada, Europe, and China. As deliveries of the SUV have started in several key markets outside the U.S., the automaker seems to have successfully addressed the production problems it faced in Q1.
Model X. Image source: The Motley Fool.
New markets
Canada: Tesla started delivering Model X in Canada sometime around the end of May and the beginning of June.
Europe: Tesla has said the company was targeting the first deliveries of Model X in Europe by the end of June, and a truckload of finished Model X units spotted near Tesla's Tilburg, Netherlands, final assembly factory (via Electrek) suggests the company is on schedule.
China: China is Tesla's newest market for Model X. Deliveries to customers likely started sometime during the second half of June, and no later than June 29.
Tesla Model X units ready for delivery in China. Image source: Tesla Motors.
"These seats are taken, Model X deliveries began in China," Tesla wrote in a social media postaccompanying the photo above on June 29.
Expanding production
The beginning of Model X deliveries in Canada, Europe, and China during the second quarter suggests the company may be on schedule with its production ramp this year, which is expected to be driven primarily by rising Model X production.
Going into Q2, Tesla said it expected a substantial jump in production during the quarter, guiding for production of 20,000 vehicles. This level of production would be up 30% sequentially and 56% year over year, highlighting just how rapidly the company is trying to increase production.
With Tesla management expecting a large number of these produced vehicles to be in transit to Europe and Asia at the end of the quarter, it guided to deliver just 17,000 of these built-to-order vehicles.
Model X. Image source: Tesla Motors.
How many of these 17,000 units does Tesla expect to be Model X? Tesla didn't specify how many Model X it plans to deliver during Q2, but Tesla CEO Elon Musk did say he believes Tesla can end the quarter building 2,000 vehicles a week, "of which on the order of 40% are X." For some context, Tesla delivered about 14,800 vehicles in Q1 -- more than a thousand units below its guidance for 16,000 vehicles. About 2,400, or 16%, of these deliveries were Model X. Plagued by supplier part shortages that lasted longer than anticipated, these first-quarter Model X deliveries fell short of management's expectations.
Hitting targets
Tesla's ambitious outlook for production and delivery growth is putting pressure on itself to rapidly boost production. Tesla guided to deliver 80,000 to 90,000 vehicles this year, but it only delivered about 17% of these units by the end of the first quarter. Further, Tesla recently announced it was doubling its production growth plans, accelerating its 2020 target for achieving a production rate of 500,000 vehicles annually two years earlier, to 2018.
The Model X, of course, is Tesla's near-term solution to driving vehicles deliveries higher, as it effectively doubles the models Tesla is selling. For Tesla to convince investors it really can increase production to 500,000 units annually by 2020, it's going to first need to show investors it can achieve its target of 80,000 to 90,000 units this year with the help of Model X.
The article Tesla Model X Deliveries Expand to Canada, Europe, and China in Q2 originally appeared on Fool.com.
Daniel Sparks owns shares of Tesla Motors. The Motley Fool owns shares of and recommends Tesla Motors. Try any of our Foolish newsletter services free for 30 days. We Fools may not all hold the same opinions, but we all believe that considering a diverse range of insights makes us better investors. The Motley Fool has a disclosure policy.
Copyright 1995 - 2016 The Motley Fool, LLC. All rights reserved. The Motley Fool has a disclosure policy.