Tesla Misses 2016 Sales Goals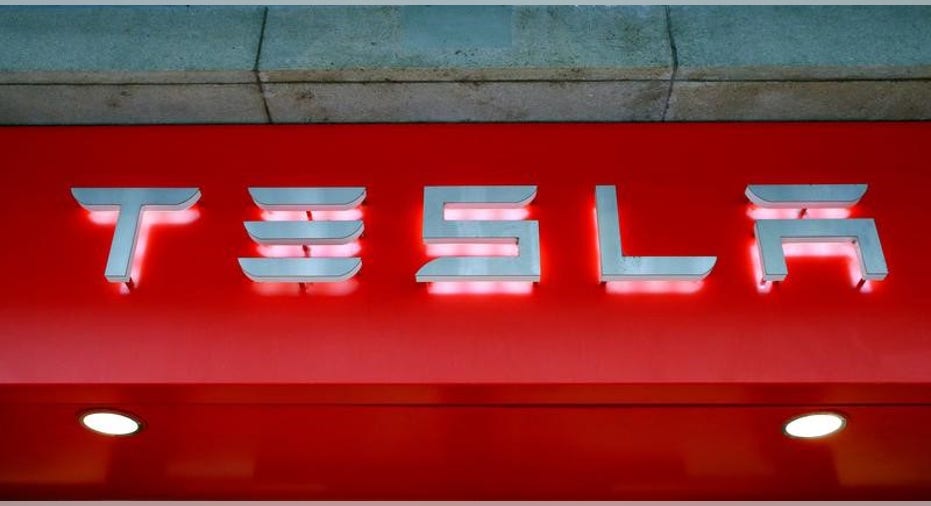 Tesla Motors Inc.'s fourth-quarter sales rose 27%—but not enough for the Silicon Valley automaker to reach its goal of delivering at least 80,000 vehicles in 2016.
The Palo Alto, Calif., company sold 22,200 vehicles during the October-through-December period, compared with 17,478 a year earlier, Tesla said Tuesday. The company sold a total of 76,230 cars and sport-utility vehicles last year.
Chief Executive Officer Elon Musk was aiming for a strong finish to 2016 to help keep investor confidence ahead of the introduction this year of the new Model 3, a $35,000 sedan intended to broaden Tesla's business beyond luxury cars and SUVs.
Shares of Tesla declined 2.2% in after-hours trading.
Mr. Musk has set the ambitious goal of building 500,000 vehicles in 2018 compared with producing nearly 84,000 vehicles last year.
Tesla began 2016 with ambitions of delivering 80,000 to 90,000 vehicles. The first half started off slow with complications around the new Model X sport-utility vehicle.
Sales of the SUV helped build steam in the third quarter. But at the end of October, as Tesla began building vehicles with new hardware for its Autopilot system, the company says it ran into production issues.
"Vehicle production was weighted more heavily towards the end of the quarter than we had originally planned," the company said in a statement. "We were ultimately able to recover and hit our production goal, but the delay in production resulted in challenges that impacted quarterly deliveries, including, among other things, cars missing shipping cutoffs for Europe and Asia."
Write to Tim Higgins at Tim.Higgins@WSJ.com
(END) Dow Jones Newswires
01-03-17 1705ET
Copyright (c) 2017 Dow Jones & Company, Inc.