Tesla, Inc. Makes Up Its Mind: Time to Raise Capital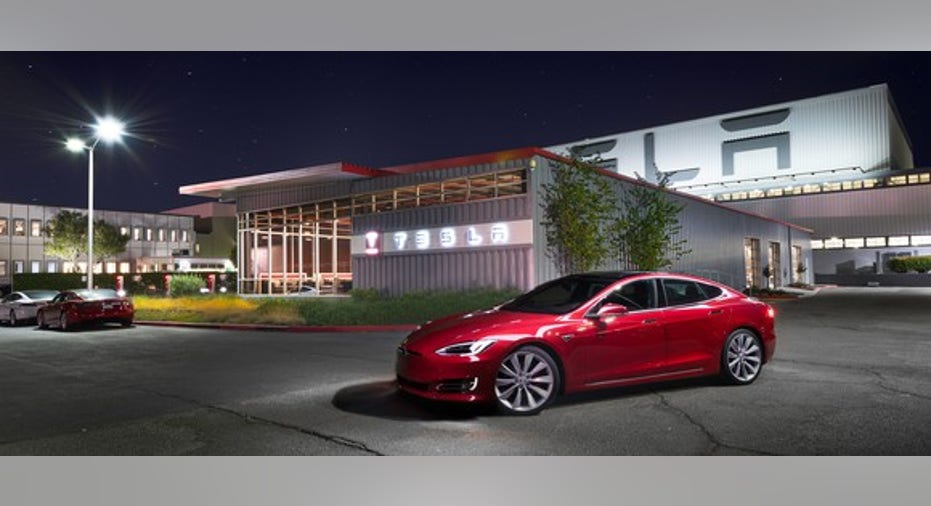 There had been quite a bit of uncertainty in recent quarters over whether or not Tesla (NASDAQ: TSLA) was going to raise more capital ahead of the Model 3 launch. The company raised $1.7 billion in its May 2016 secondary offering after underwriters exercised all of their options. That put Tesla in a relatively more comfortable financial position at the time.
The following month, it announced its ambitious and controversial proposal to acquire sister company SolarCity in an all-stock deal, which many expected to be cash flow negative. This raised the notion that Tesla may need to raise capital yet again. Tesla was able to mostly address this concern by aggressively shifting away from solar leases and toward sales, which pulls forward both revenue recognition and cash flow; Tesla's solar operations generated $77 million of positive cash flow last quarter.
Image source: Tesla.
Still, it wasn't clear until yesterday what the company was planning to do. Then Tesla announced concurrent stock and convertible note offerings, expecting to raise $1.15 billion.
Mixed messages
In the S-4 related to the SolarCity acquisition, filed in August, Tesla said that it was planning to raise more capital (emphasis added):
In October, CEO Elon Musk backtracked on that expectation with a series of tweets.
On the third-quarter earnings call later that month, Musk said, "It seems like we probably won't want to do a capital raise even in Q1. I'm not saying we won't, but probably not." Musk hedged quite a bit, advising to "take this with a grain of salt" and noting "that's not a promise" -- the statements just represented Tesla's view at the time. He added that it might make sense to "have a larger buffer and to de-risk the business."
On the fourth-quarter earnings call just last month, Musk had clearly warmed up to the idea:
In other words, Tesla is saying it doesn't necessarily need the capital, but it would be helpful just in case.
10 stocks we like better than TeslaWhen investing geniuses David and Tom Gardner have a stock tip, it can pay to listen. After all, the newsletter they have run for over a decade, Motley Fool Stock Advisor, has tripled the market.*
David and Tom just revealed what they believe are the 10 best stocks for investors to buy right now... and Tesla wasn't one of them! That's right -- they think these 10 stocks are even better buys.
Click here to learn about these picks!
*Stock Advisor returns as of February 6, 2017
Evan Niu, CFA owns shares of Tesla. The Motley Fool owns shares of and recommends Tesla. The Motley Fool has a disclosure policy.